CALM | RELAX | RELIEF
Full Spectrum CBD Gummies
Regular price

Sale price

$59.00
---
Enjoy maximum relief to support your best self.
Fast Acting: Take 1-2 Gummies to tackle everyday stress.
Feel the Difference: Provides relaxation for both the body and mind.
Crafted in the USA: Proudly grown and produced domestically.
or 4 interest-free payments with
during Checkout
---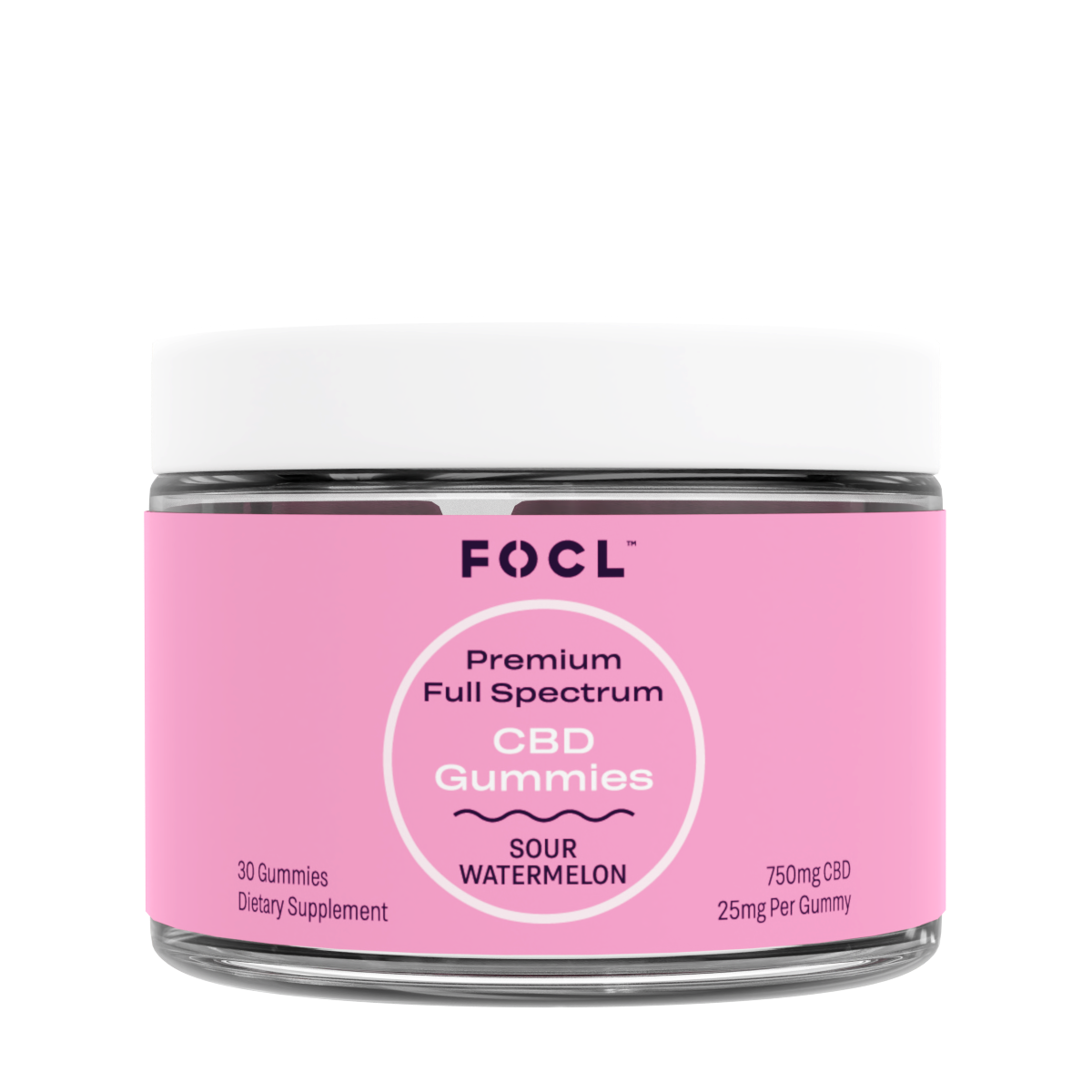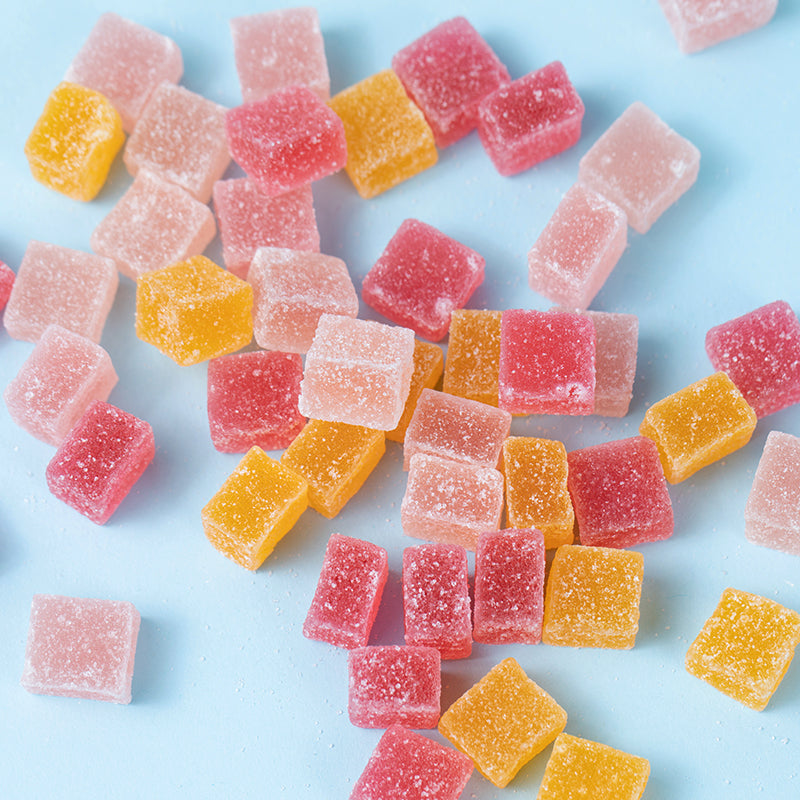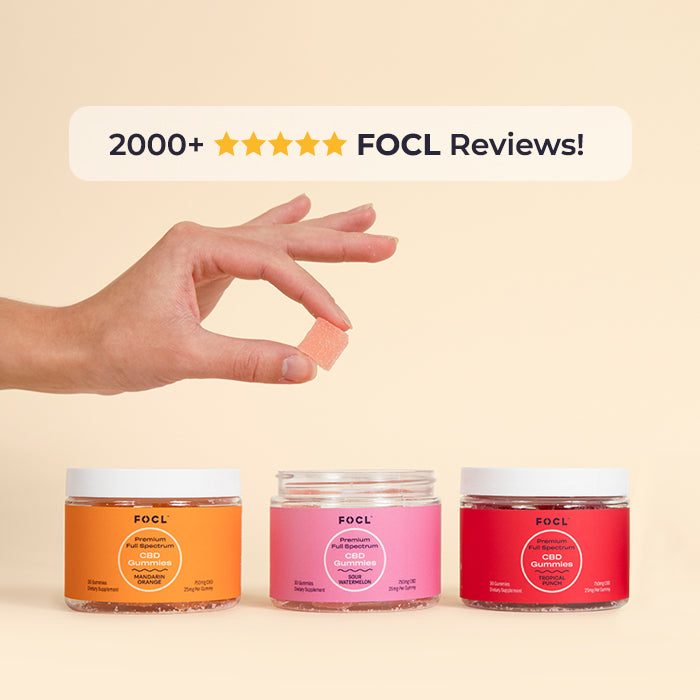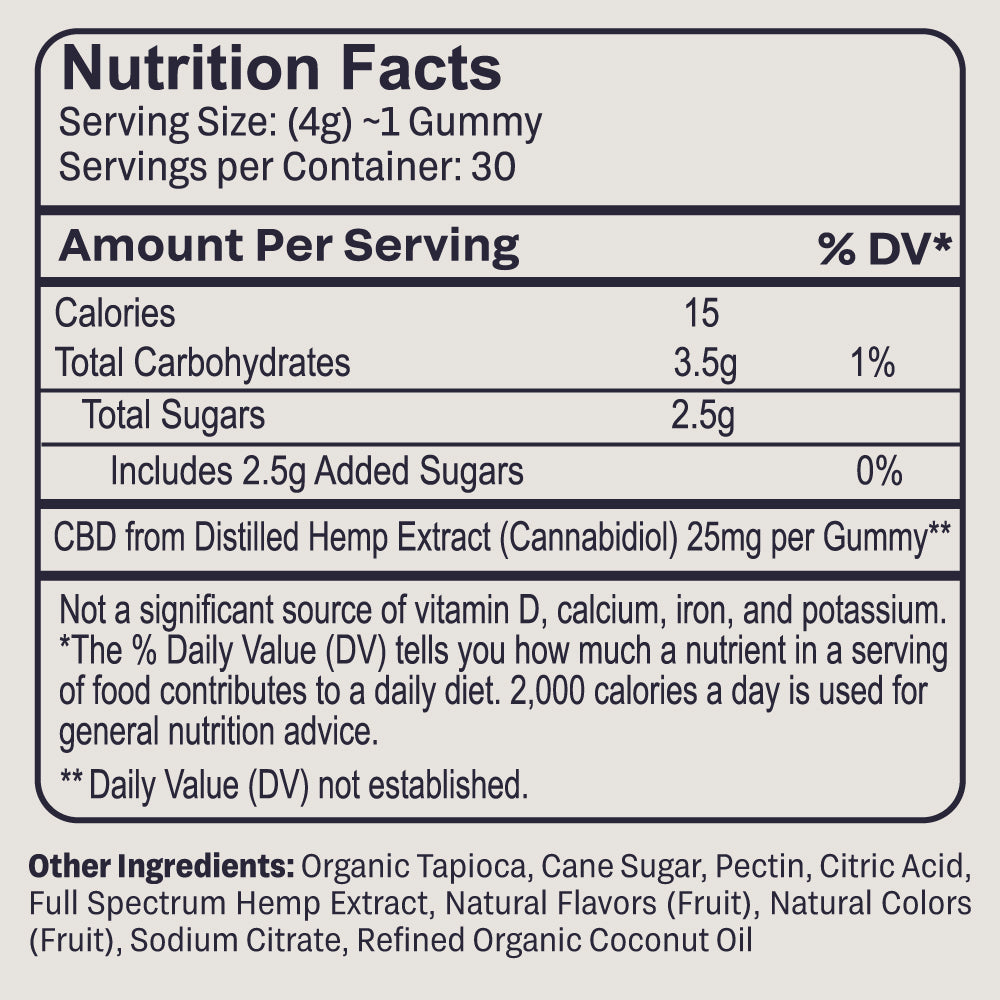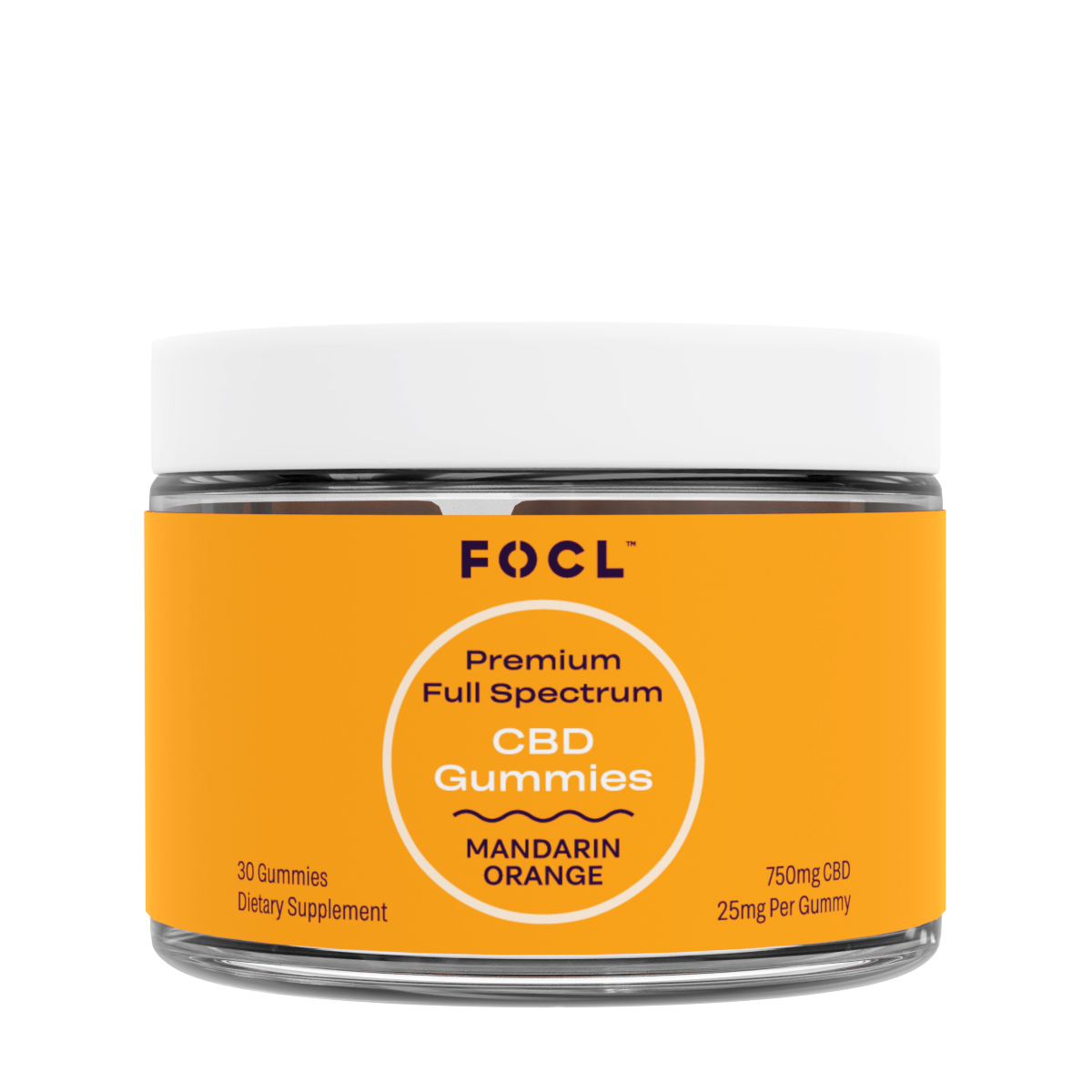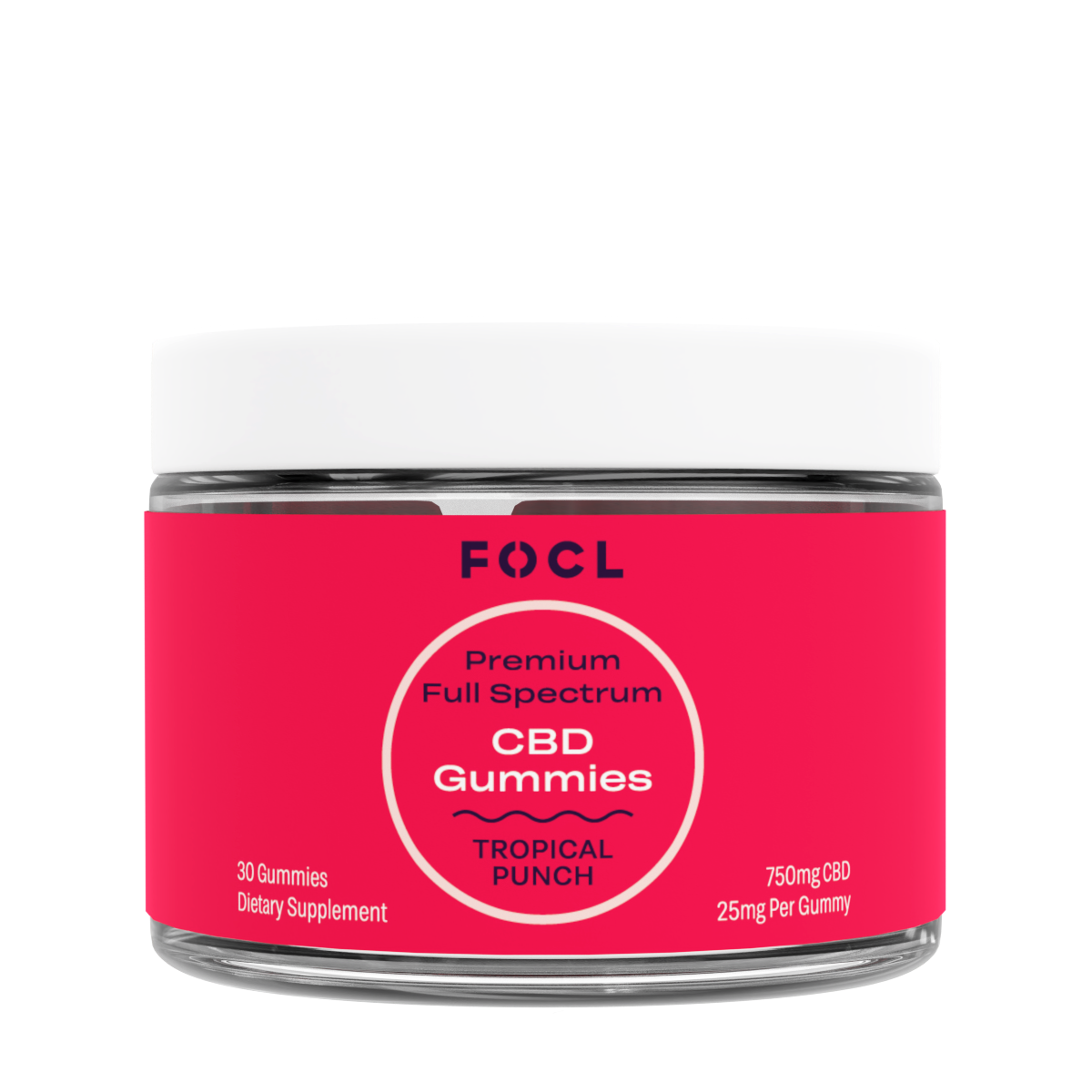 "CBD Gummies that actually work—and taste great, too"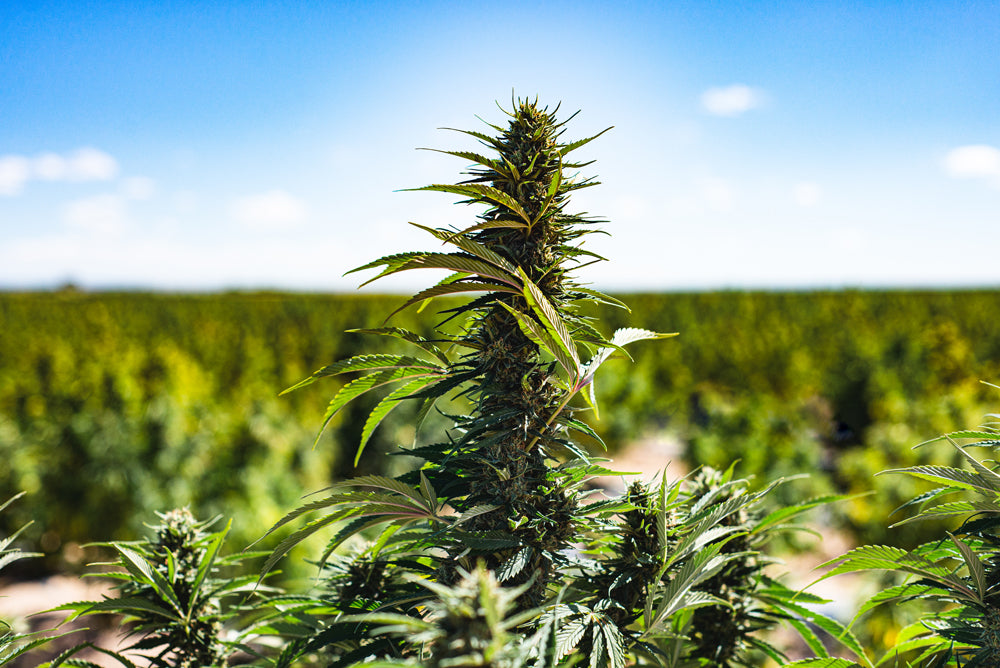 Why Full Spectrum?
Maximum relief, without the high.
Full-spectrum CBD includes all the compounds that occur naturally in the hemp plant, like cannabinoids, terpenes, essential oils, vitamins, and flavonoids - even trace amounts of THC.
Since this extract retains all its naturally occurring components, it may have more health benefits than standard CBD. This is also known as the entourage effect. 
The Best Version of You.
Relax & Fall Asleep Quicker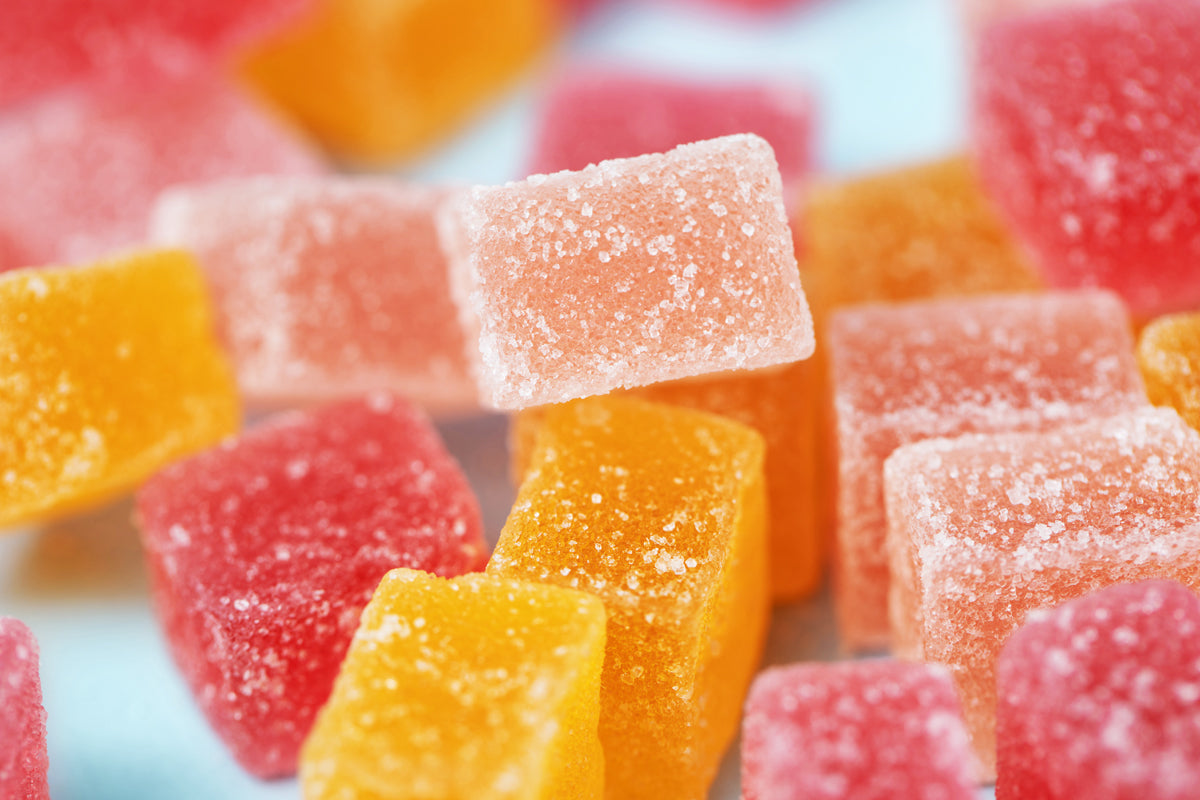 Only the Good Stuff
We use organic ingredients whenever possible, and source Premium Full-Spectrum CBD - And because we're committed to keeping things clean, we require third-party testing to ensure the highest quality safety standards.
• Vegan
• Non-GMO
• Free of pesticides, heavy metals and microbials.
View Test Results
Recommended Use
Day:

Take 1-2 gummies to support a sense of calm and improved focus.

Night:

Take 1-2 gummies to relax, unwind and support a better night's sleep.
Chew slowly for 45 seconds. This will allow for better absorption and maximum effect. Generally, you will begin to notice the effects within 30-60 minutes. 
Everyone is different, so specific results may vary. Adjust your dose up or down as needed. CBD works best over time, so continued, consistent use is highly recommended.
Premium Full Spectrum CBD Gummies FAQs
FOCL Premium Full Spectrum CBD Gummies are exactly what you've been looking for. They provide all of the benefits of CBD, other cannabinoids, and terpenes. These naturally occurring plant compounds can have wellness benefits, but you should be informed about everything there is to know about CBD gummies. 
Check out these commonly asked questions about Full Spectrum CBD gummies.
What is the difference between full-spectrum and isolate CBD?

Full-spectrum CBD contains the full range of compounds found in the hemp plant, including cannabinoids, terpenes, and other beneficial compounds. Full spectrum CBD gummies benefit from something called the Entourage Effect, which is the combined impact of all of these naturally occurring cannabinoids and other compounds.

Isolate CBD is just the CBD molecule, and does not contain any of the other beneficial compounds found in the hemp plant. CBD isolate is 100% pure CBD and usually mixed with a carrier oil that is used to create specific strengths and doses.

Broad spectrum CBD is another type of CBD that you should know about. This is very similar to full spectrum CBD and contains a variety of cannabinoids and other compounds, but contains no THC. Broad spectrum CBD has had all of the THC removed which makes it a great choice for people looking to avoid THC.
Are FOCL CBD gummies vegan?

Yes, our premium full-spectrum CBD gummies are vegan-friendly. We use only the finest ingredients in all of our CBD products. This means that all of our products are vegan, created using the best hemp available, and held to the highest standards in the CBD industry.
How long does it take for the effects of CBD to kick in?

The effects of CBD can vary depending on the individual, but it usually takes 30-90 minutes for the effects to be felt. 

The fastest way to enjoy the benefits of our CBD products is to take them sublingually. You can take CBD oil sublingually by holding it onto your tongue for 30 to 90 seconds. This allows the CBD to be absorbed directly into the bloodstream which has the fastest acting benefits.

You can also enjoy CBD by taking an edible gummy. The effects of an edible kick in a little slower, but some people in the CBD Community say that the effects are stronger and last longer. It's always important to wait 2 hours before taking more CBD edibles to make sure that you don't accidentally take too much. 

CBD Edibles can take a long amount of time to kick in depending on your metabolism as well as what you've been eating that day. Taking CBD Edibles in a full stomach will take it longer to kick in.
Can I take CBD gummies with other medications?

We recommend consulting with your healthcare provider before taking any CBD products if you are taking other medications. As with any new product, there is a risk that it can have a negative interaction with other medications which is why it's always important to consult your primary care physician if you're concerned about CBD interacting with medicines.
Are full spectrum CBD gummies legal?

Full spectrum CBD gummies are perfectly legal on the federal level. The 2018 Farm Bill made CBD and other hemp derived cannabinoids legal across the United States. However, It's always important to check with your city and state regulations as they might have specific rules about how you can buy and use cannabinoids.
Will full spectrum CBD gummies show up on a drug test?

Full spectrum CBD countries contain equal to or less than 0.3% THC which is the federally mandated legal limit. This means that there is a small amount of CBD in all of our full spectrum products. Individuals who are concerned about the results of a drug test should try our broad spectrum products which contain no THC at all. 

Drug tests do not look for compounds related to CBD which means that CBD isolate and broad spectrum CBD products are safe when it comes to drug test results.
Are CBD gummies suitable for children?

No, we do not recommend giving CBD products to children. We recommend consulting with your healthcare provider before giving any CBD products to children.

Research into the benefits of CBD and children is still ongoing. There is not yet the same growing medical consensus as there is with the benefits for CBD in adults.

Only your child's primary doctor will be able to help you make an informed decision about the risks and benefits of CBD for individuals under 18.
Is it safe to take CBD gummies every day?

Yes, it is generally safe to take CBD gummies every day. In general, CBD is considered well tolerated by adults and is seen as being safe by both the medical and research communities.1 This means that you're free to take CBD as much as you'd like with little risk for serious side effects.

The common side effects of full spectrum CBD products include dry mouth, changes in mood, and some digestive discomfort. These side effects are typically very mild and dissipate within a few hours. 

FOCL Premium Full Spectrum CBD Gummies, drops, and other products are great to combine throughout the day. You can enjoy an early day CBD product for a boost in clarity and round out your day with one of our CBD sleep products to get the rest you deserve.
Can I take CBD gummies if I'm pregnant?

We recommend consulting with your healthcare provider before taking any CBD products while pregnant or breastfeeding. Research into the potential interaction between CBD and pregnancy has yet to be conducted. Your healthcare provider is going to be the best source of information when it comes to CBD and pregnancy. 

You deserve the best CBD products available. FOCL Premium Full Spectrum CBD Gummies are great for experienced CBD fans and people looking to try their first CBD gummy. Head over to our shop today to pick up your next CBD gummies!
Sources:

Elsaid S, Kloiber S, Le Foll B. Effects of cannabidiol (CBD) in neuropsychiatric disorders: A review of pre-clinical and clinical findings. Prog Mol Biol Transl Sci. 2019;167:25-75. doi: 10.1016/bs.pmbts.2019.06.005. Epub 2019 Aug 28. PMID: 31601406.