Functional Wellness Solutions
to support your best 24 hours
Real Reviews From Real Customers
"Was hoping to find something a bit stronger to take the edge off some intense anxiety. These have been the answer. Can not recommend them enough!"

"My husband and I both use this product and found real help. I take it in the morning to help with stress and focus. He uses it to help relax and sleep. We love the product."

"These gummies are great! Help me to sleep through the night and fall asleep and I wake up feeling great! (No grogginess like with melatonin). They taste great too!"

"I've slept through every night I have taken these drops. I'm perimenopausal and under a good deal of life stress and these drops have allowed me the rest I need to function."

"These are by far the best CBD gummies I've tried. The sour watermelon are ridiculously good and really help take the edge off when I'm stressed. Can't wait to try the other flavors!"

"I take this at night and sleep solid. Waking refreshed and no hung over effect or stoned feeling. I think it makes me dream I can't remember.hahaha"

"I cannot live without this product. It gives me the clarity i need to get to the next level mentally. My wife also uses it for concentration"

"I've really enjoyed this product. I use it after an intense workout and every night before I go to bed. I've noticed deeper sleep and more relaxation during my use."

"The bundle provided the perfect balance to allow my neck to relax while still being able to focus at work. The lotion rubs in nicely and isn't sticky. The mint drops are light and taste great."
Ranked as Best CBD Oil in 2023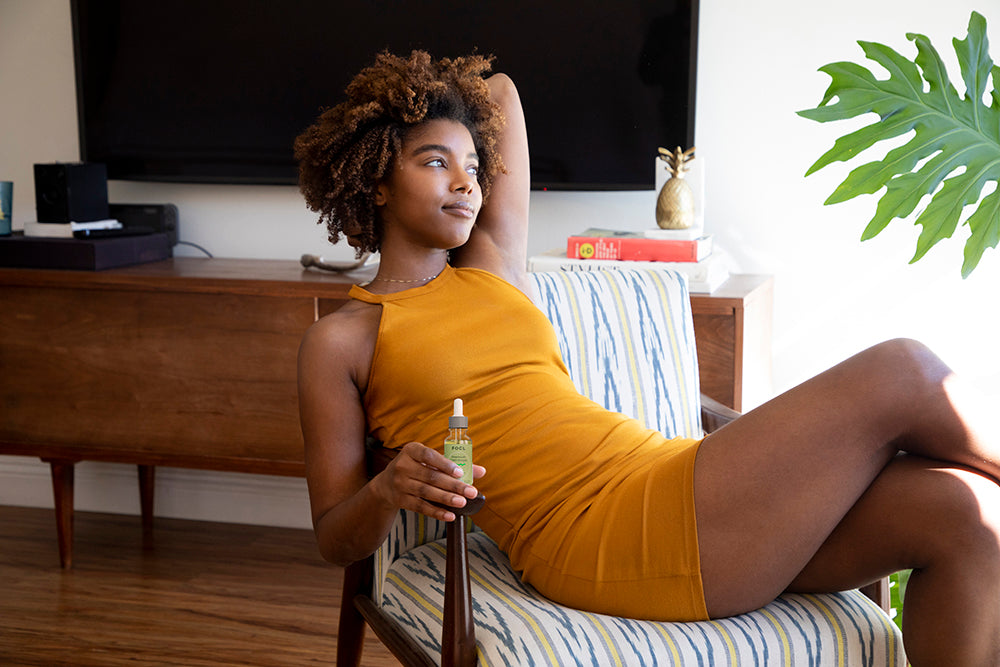 Find Your FOCL Feeling
Take our Product Finder Quiz and see which FOCL products are best for you.
Go To Quiz
Modern Science Meets Ancient Medicine
Our custom formulated blends provide functional wellness, backed by science.
Powerful Adaptogens

Healing Botanicals

Premium Hemp CBD
We take your trust seriously.
We only use the highest quality ingredients and believe in radical transparency. You'll always know what you're taking with clear labeling and honest practices.
Third Party Tested

Third-party lab tests help ensure CBD products are safe and actually contain what is advertised. We test every batch of our products to ensure you get the most premium products, every time—and we're not afraid to show you the results.
GMP-Compliant

GMP (Good Manufacturing Practice) compliance is widely accepted as the standard in production. These regulations are developed and enforced under the authority of the FDA and require all products to be consistently produced and controlled according to quality standards. All FOCL products are made in a GMP-compliant facility, not because we have to, but because we believe in doing right by our customers.
Non-GMO

GMOs are organisms that have been artificially manipulated through genetic engineering to withstand chemical herbicides and pesticides, allowing farmers to use harsh chemicals that can be dangerous for human consumption. FOCL products are Non-GMO and only made with ingredients that are herbicide and pesticide-free.
Follow Us @focl
Get the latest FOCL news, access to exclusive giveaways and join the conversation about the plant-powered revolution!