Night
Regular price

Sale price

$49.00
---
Indulge in restorative serenity and embrace rejuvenating sleep with our meticulously formulated blend for tranquil nights.

Tranquil Relaxation: Benefit from the soothing properties of magnesium, ensuring a serene and peaceful transition into sleep.
Stress Relief: Organic Ashwagandha and Organic Passion Flower alleviate daily tensions, promoting deep relaxation.
Rejuvenate Mind & Body: Wake up revitalized as you empower your body's nighttime recovery with the perfect blend for restful nights.
or 4 interest-free payments with
during Checkout
---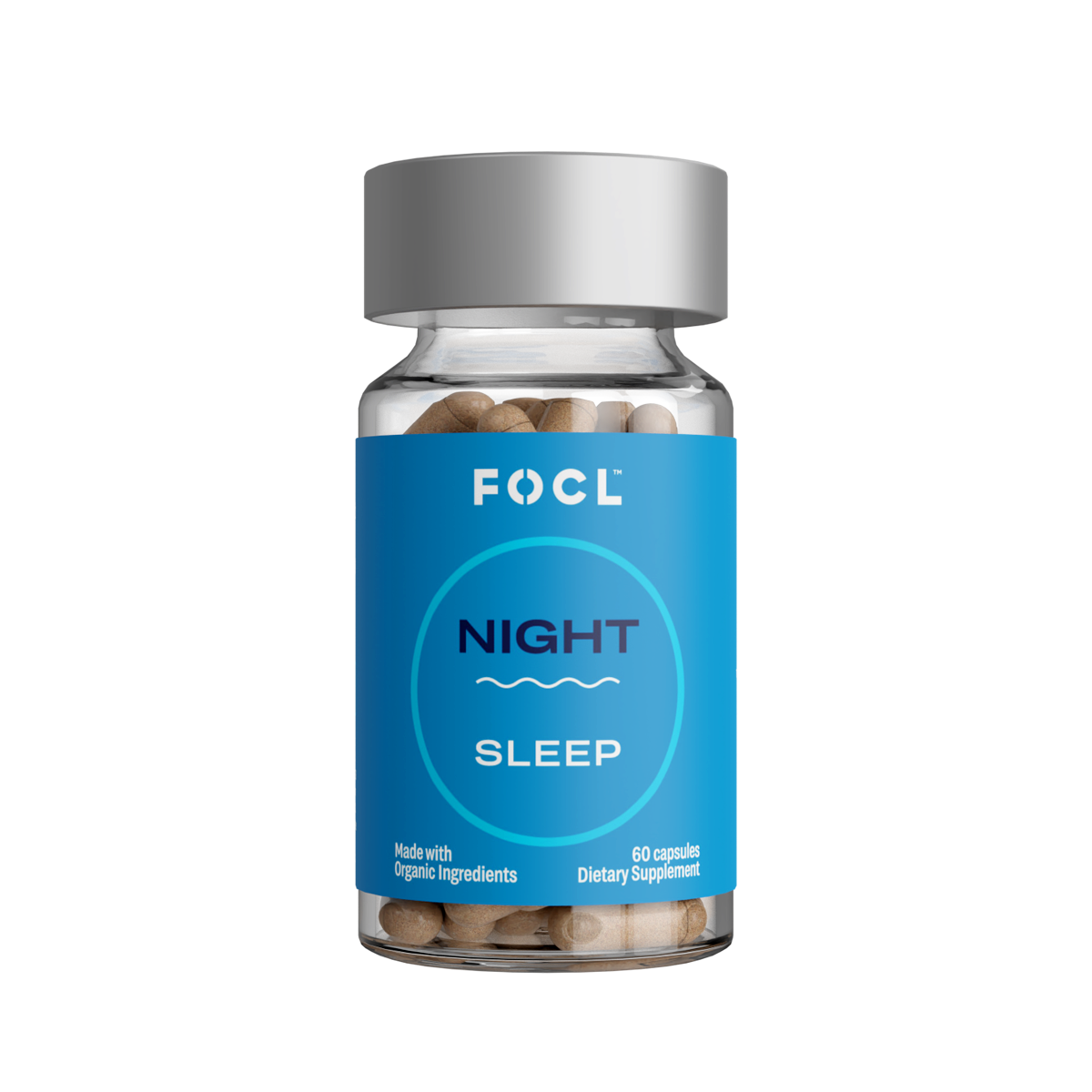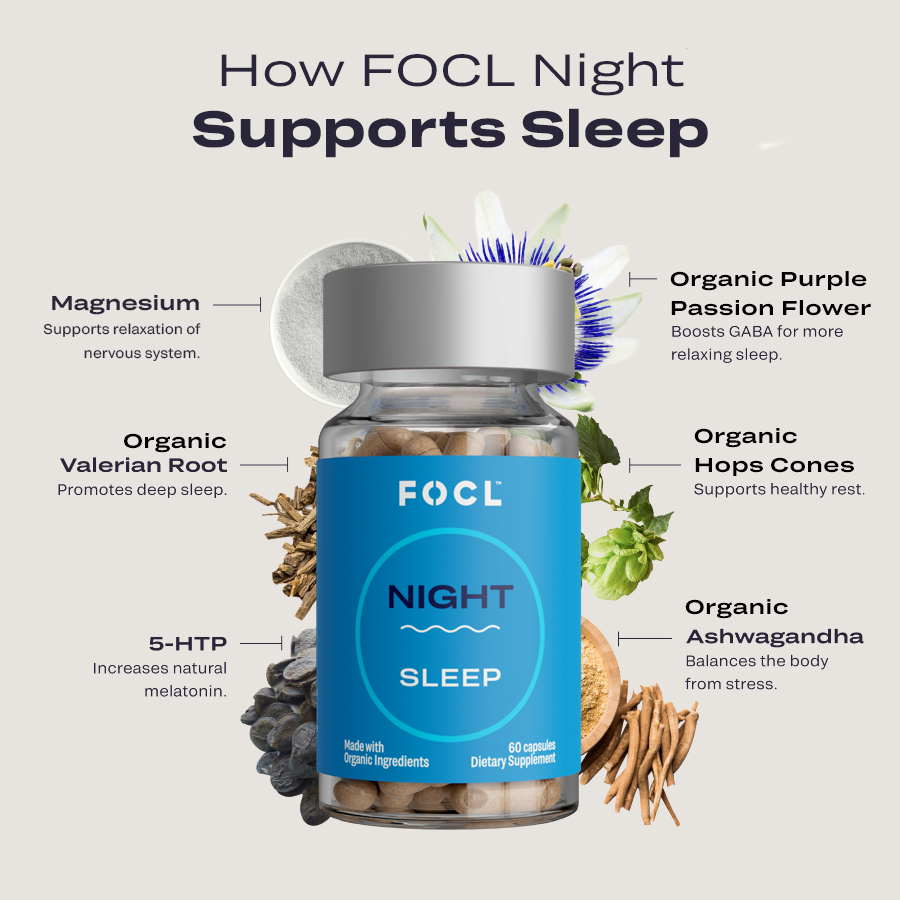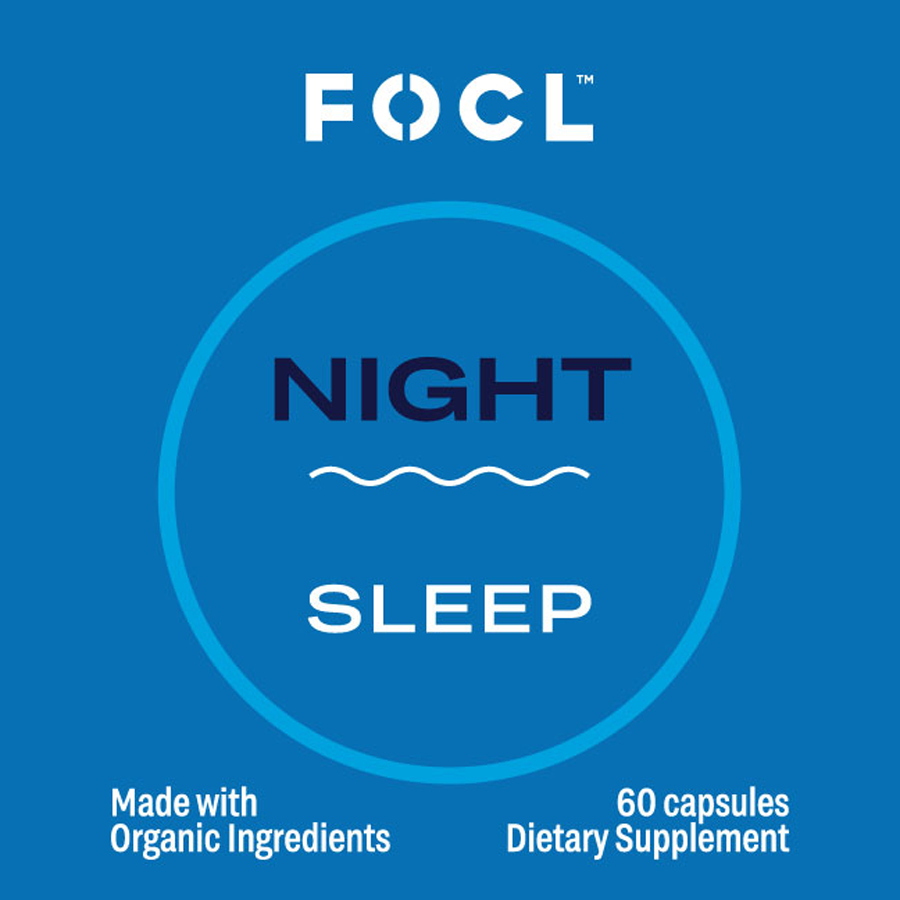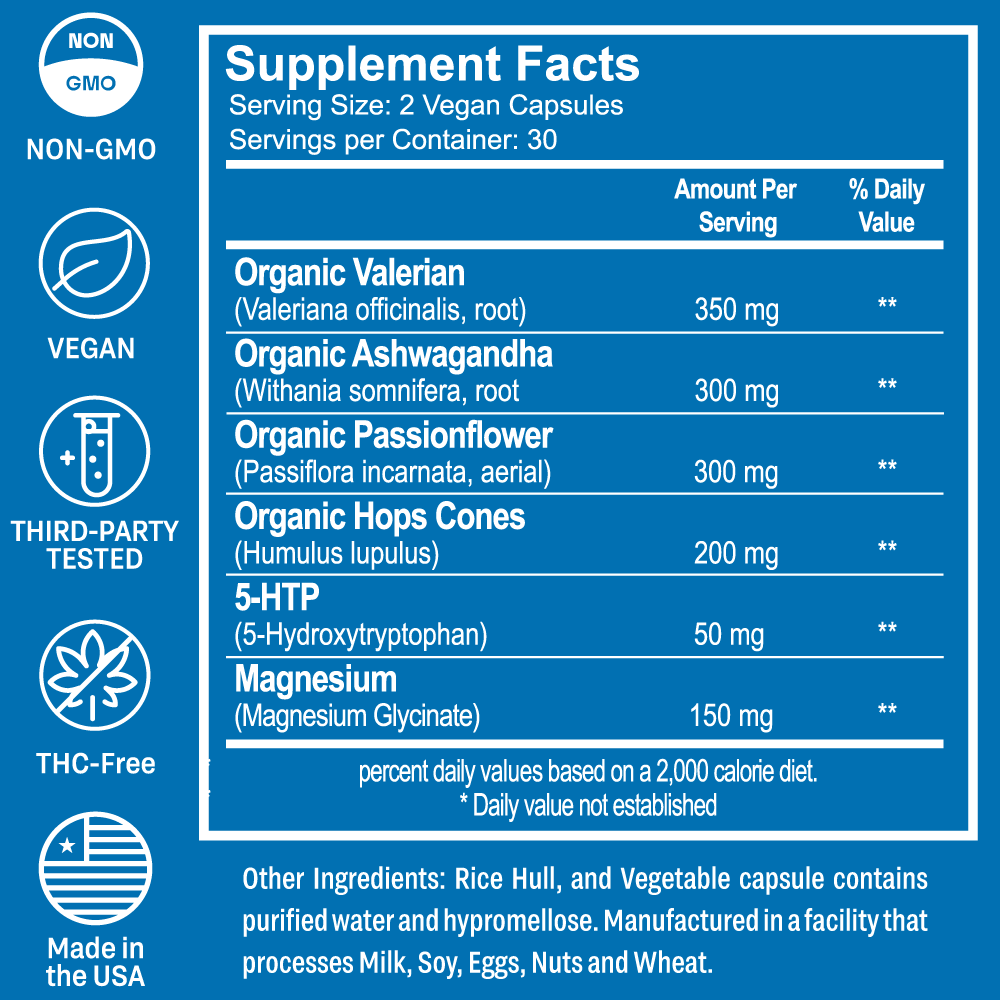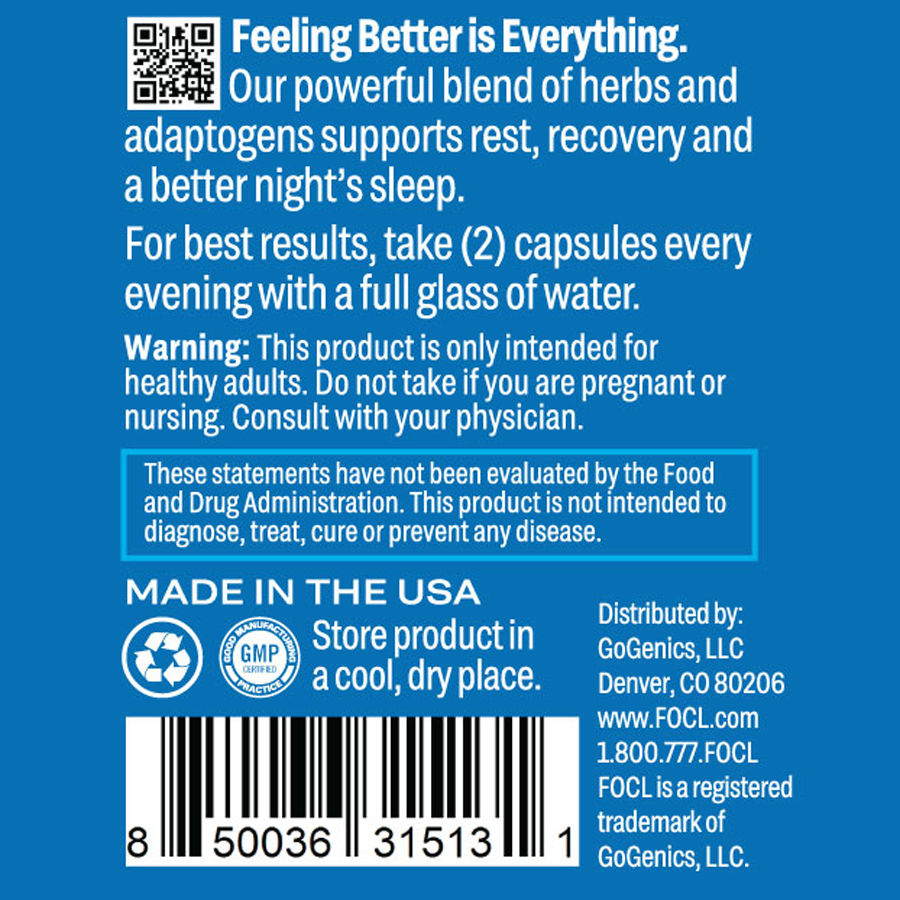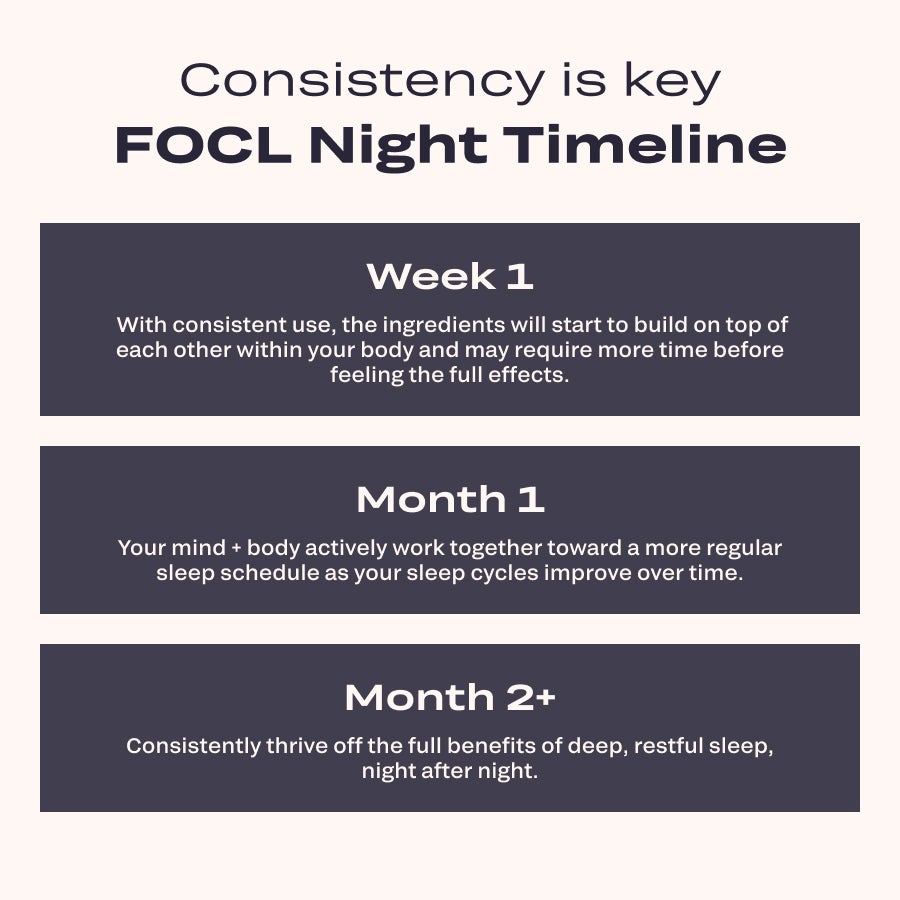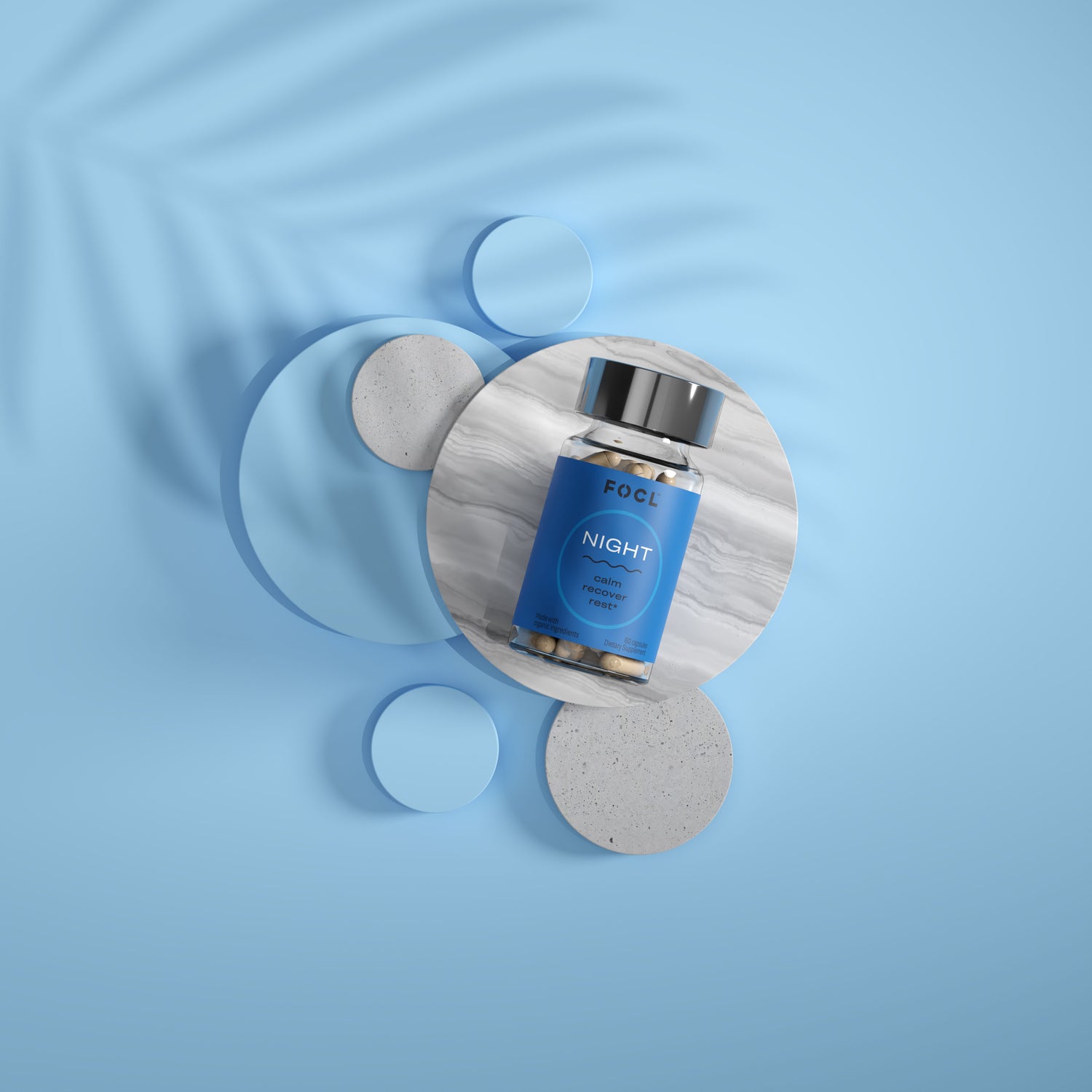 We Never compromise on quality.
All of our ingredients are grown in the USA.
• Made with organic ingredients
• 100% Plant-based
• No Pesticides or Herbicides, ever
• Made to FDA standards
View Test Results
Natural ingredients for a natural recovery.
Each ingredient is strategically paired to amplify their effects and help you:
Repair Mental + Physical Stress
Ingredients
Valerian Root

Hops Flower

Ashwagandha

Purple Passion Flower

Griffonia simplicifolia (5-HTP)
This ancient herb, known for its calming effects, contains a number of compounds that may help reduce stress and promote better sleep.
Used in herbal medicine as far back as the 9th century, when Hops Flower is combined with Valerian Root, it can support healthy rest cycles and better quality of sleep. 
Classified as an adaptogen (meaning it can help maintain balance and manage stress), Ashwagandha can also help boost brain function, while promoting a calm body and mind.
Known for its ability to reduce mild anxiety and insomnia, Purple Passion Flower boosts the GABA in your brain, which can help you relax and sleep better.
5-HTP is an amino acid powerhouse that helps produce serotonin and increase natural melatonin. Healthy levels of serotonin and melatonin are critical for a healthy mind and a good night's rest.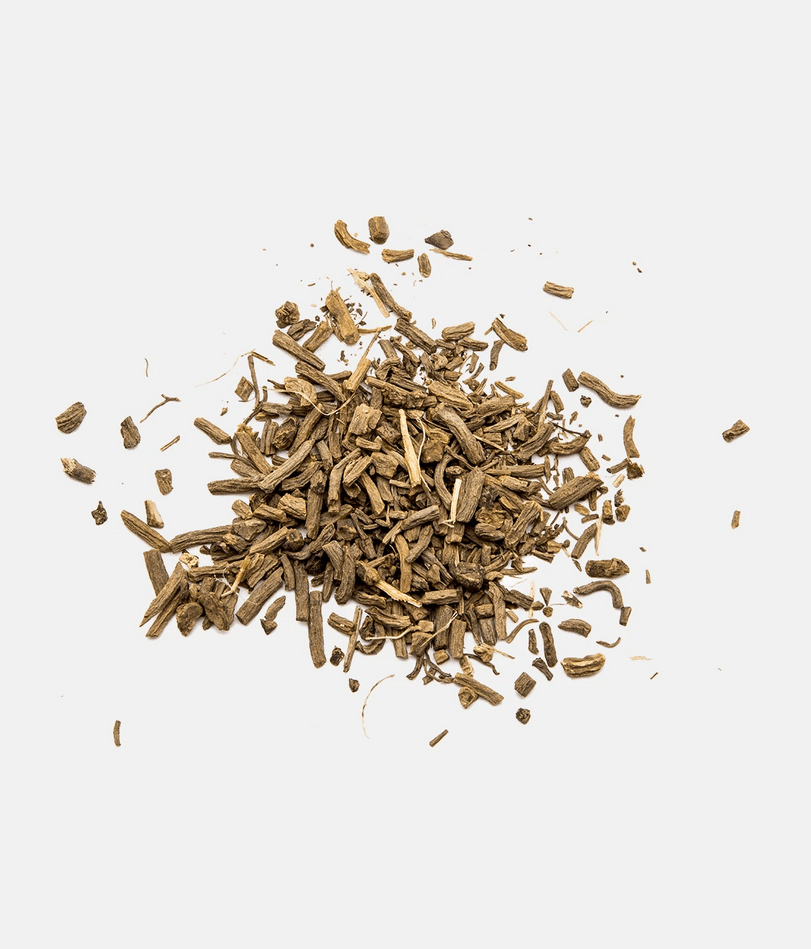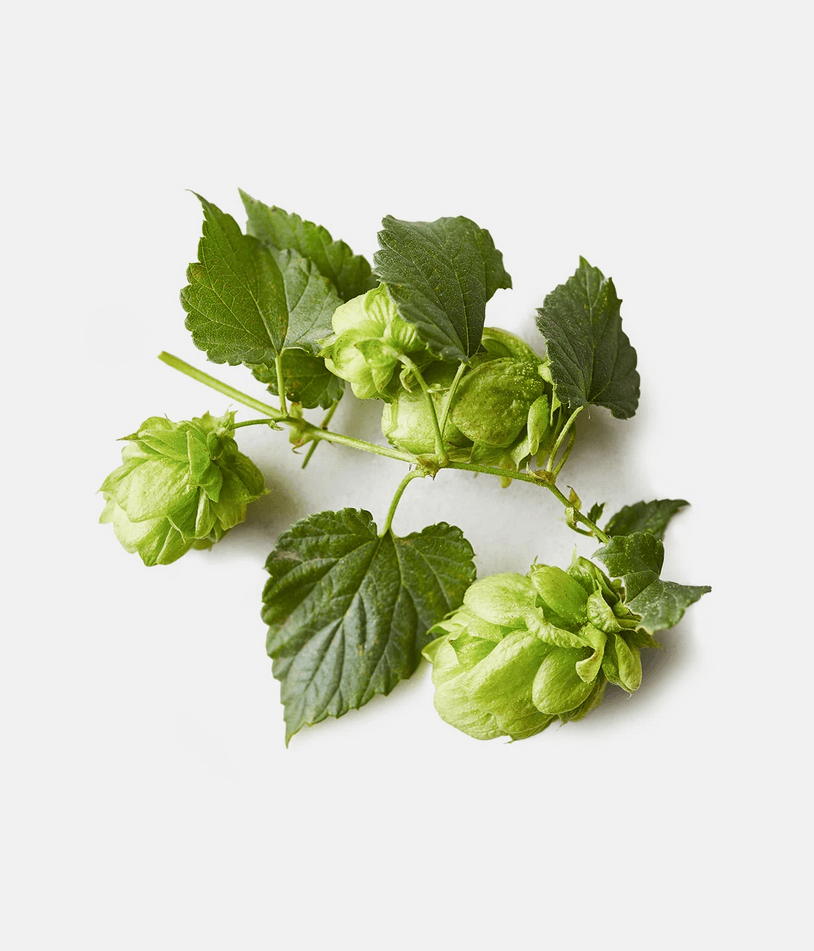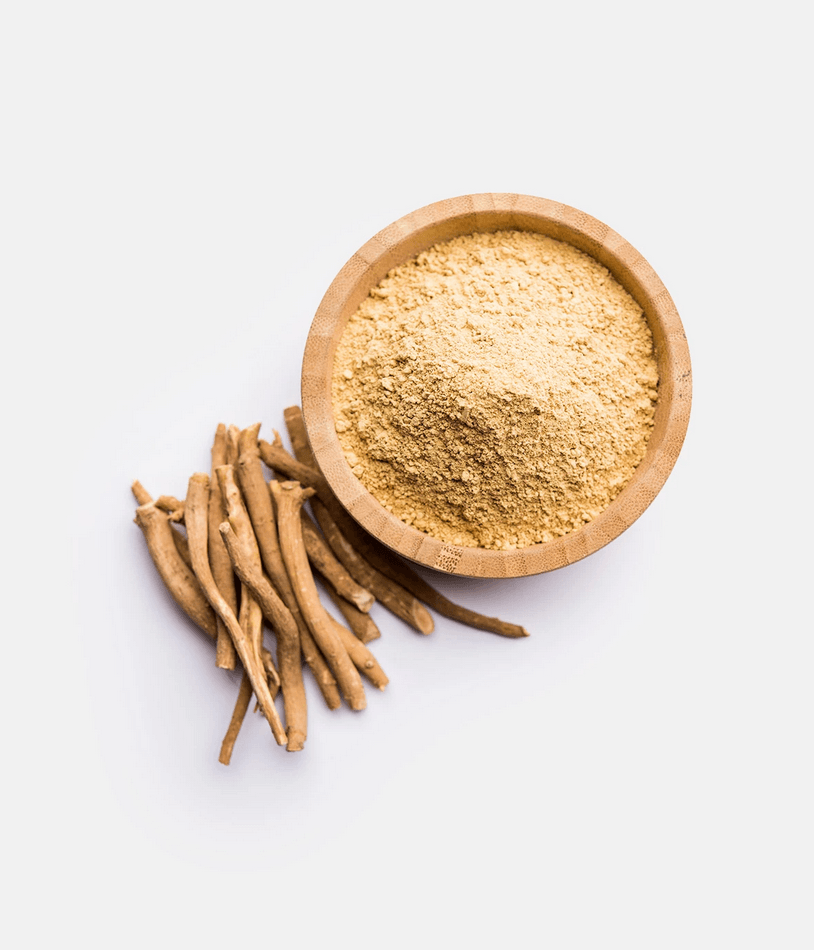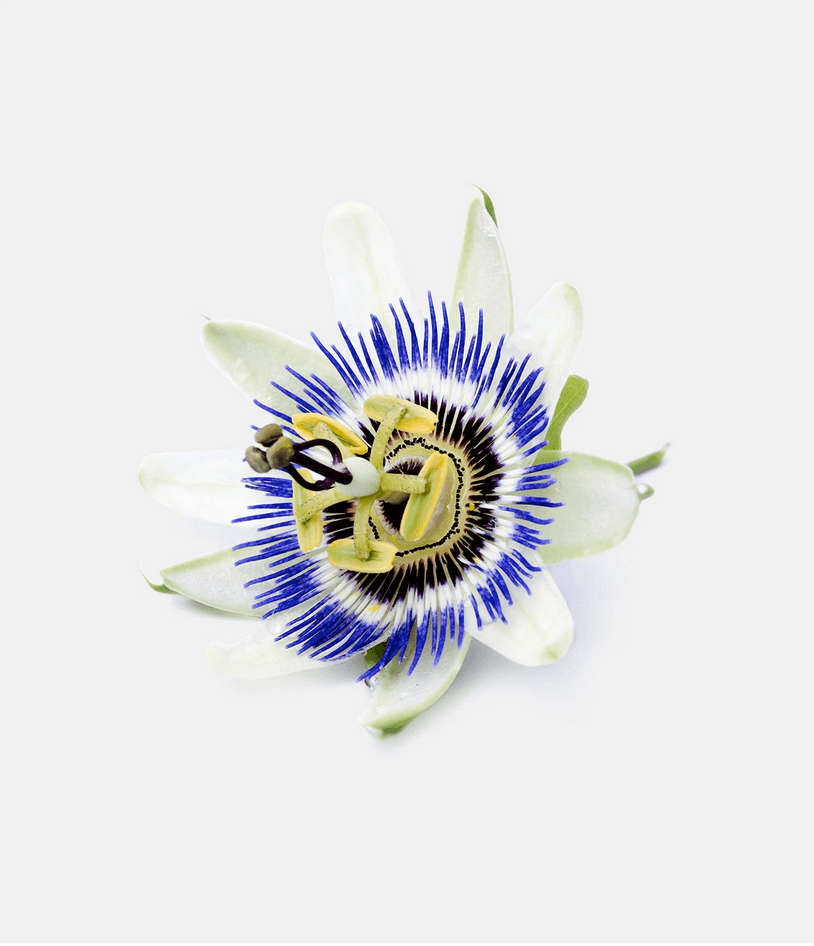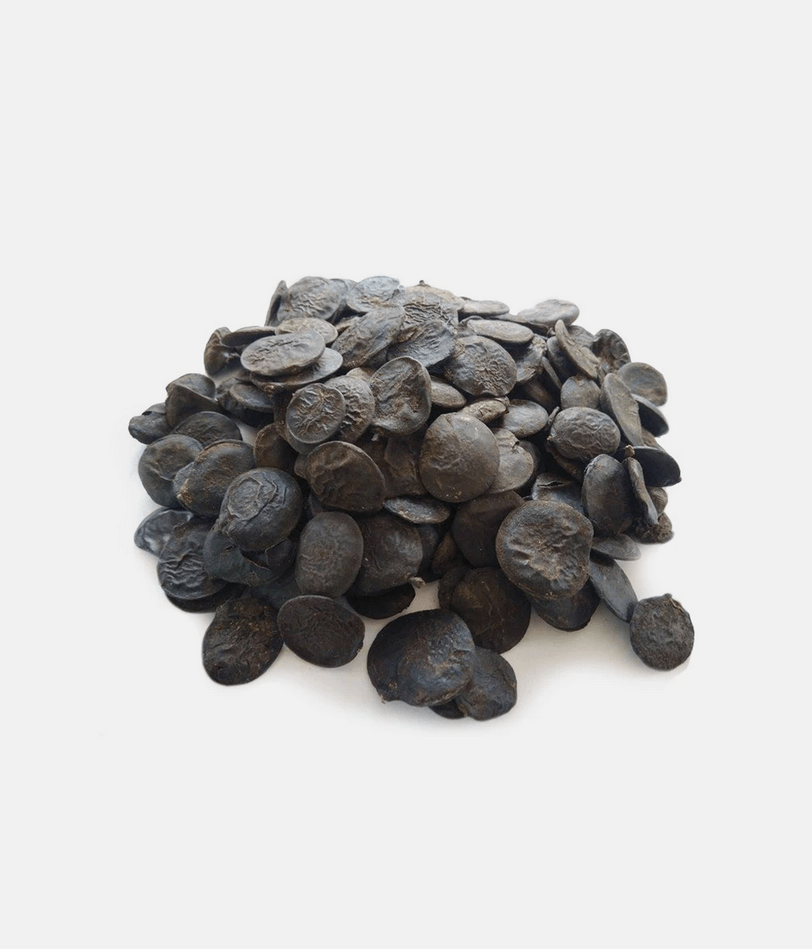 How To Use FOCL Night Supplements
Every Evening

While FOCL Night may be used to relax any time, using 30-60min before bed every night will benefit your sleep the most.

Take Two (2) Capsules

The recommended daily dose is two (2) capsules. Do not exceed 4 capsules in a 24-hour period.

With a Full Glass of Water

FOCL Night can be taken on a full or empty stomach. We recommend taking with a full glass of water.
Better Together: The Dream Team
Sleep Drops Bundle
Your personal dream team of soothing botanicals + premium hemp CBD for the best night of sleep, every night.
FOCL Night:

Soothing adaptogens for your best night's sleep.

Sleep Drops: 1

000mg of Broad Spectrum CBD per bottle, with CBN to help calm your mind+body, fast.

Better Together: Use each evening to help relax your mind+body & get deep, restful sleep.
Regular price

$128.00

Sale price

$102.40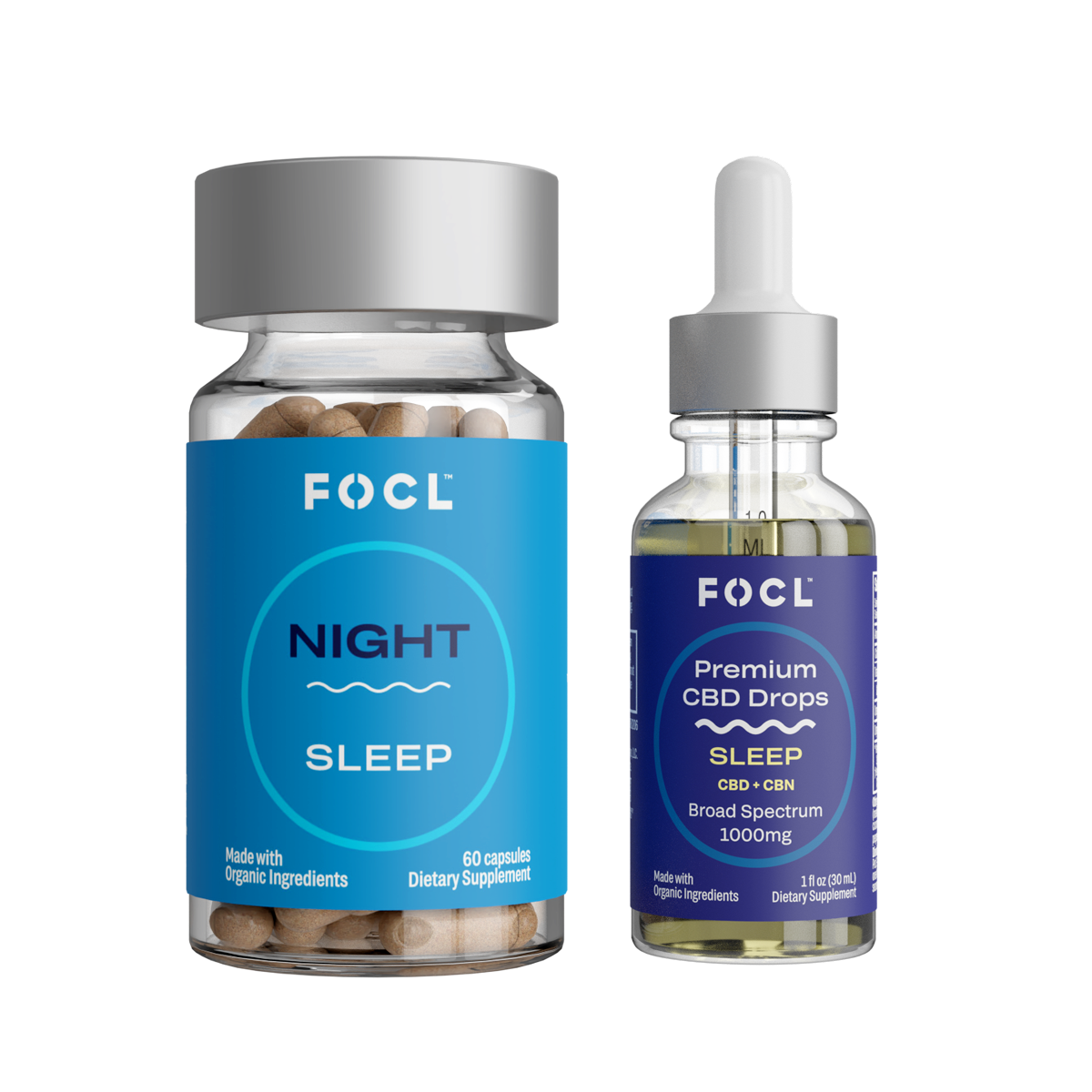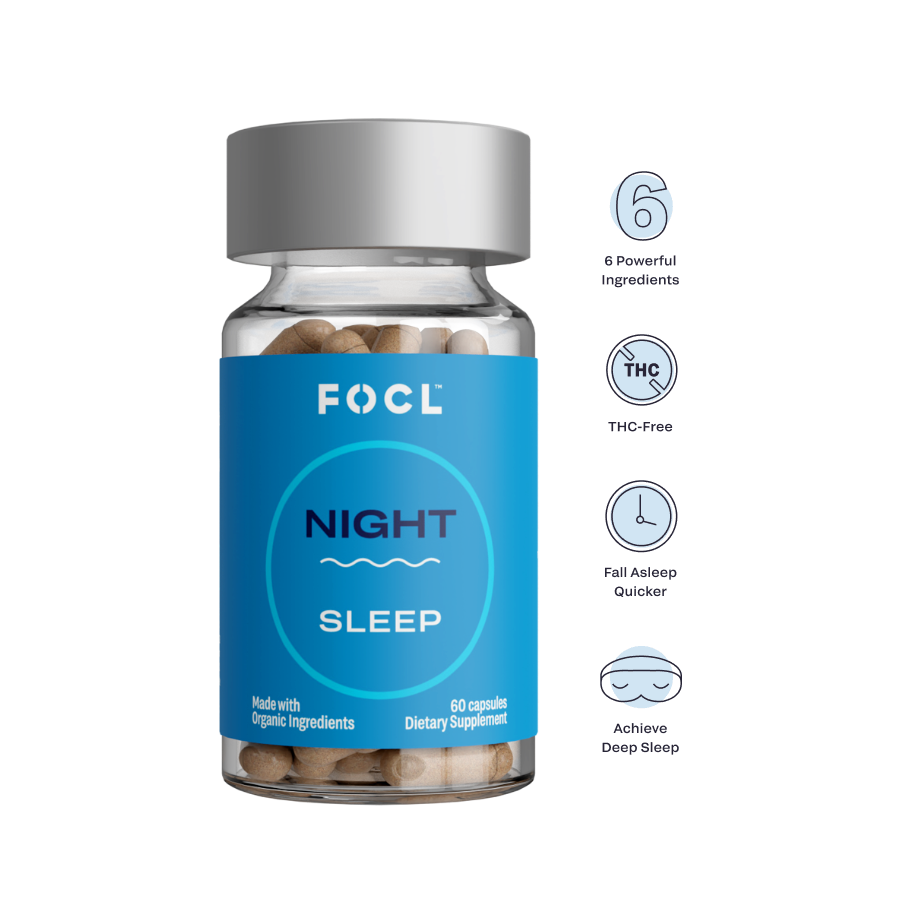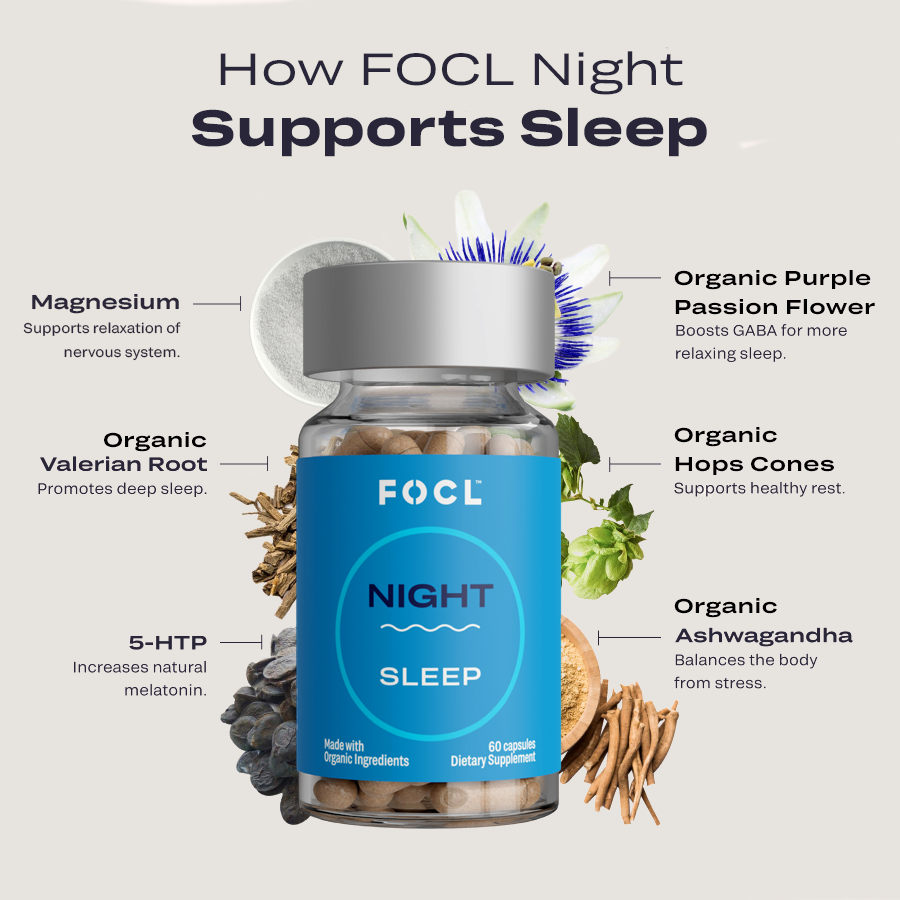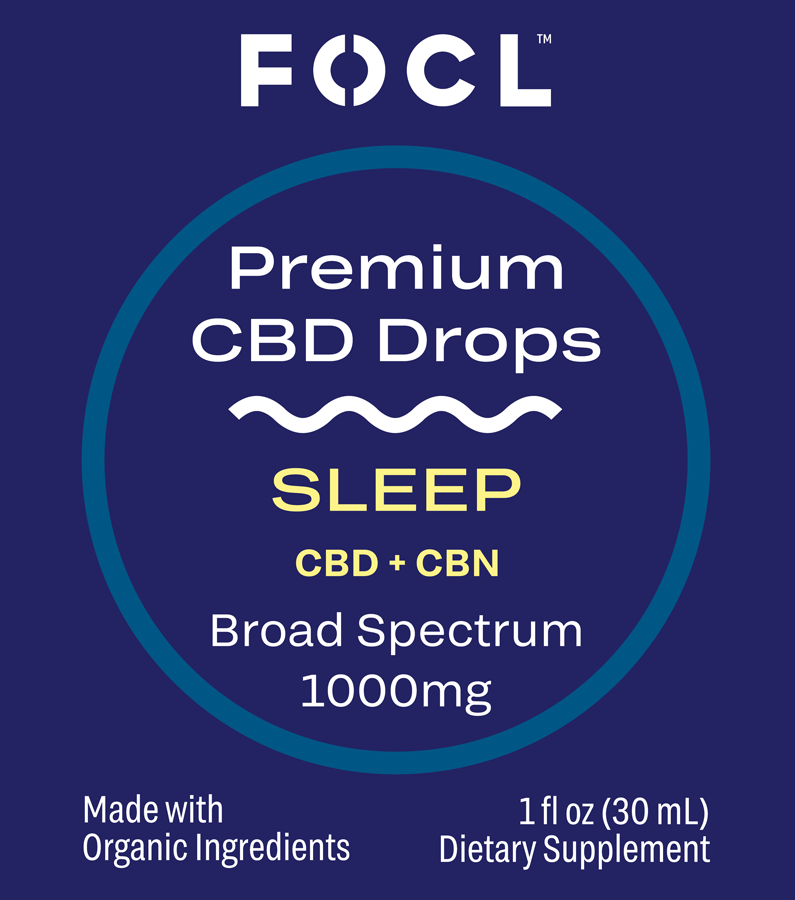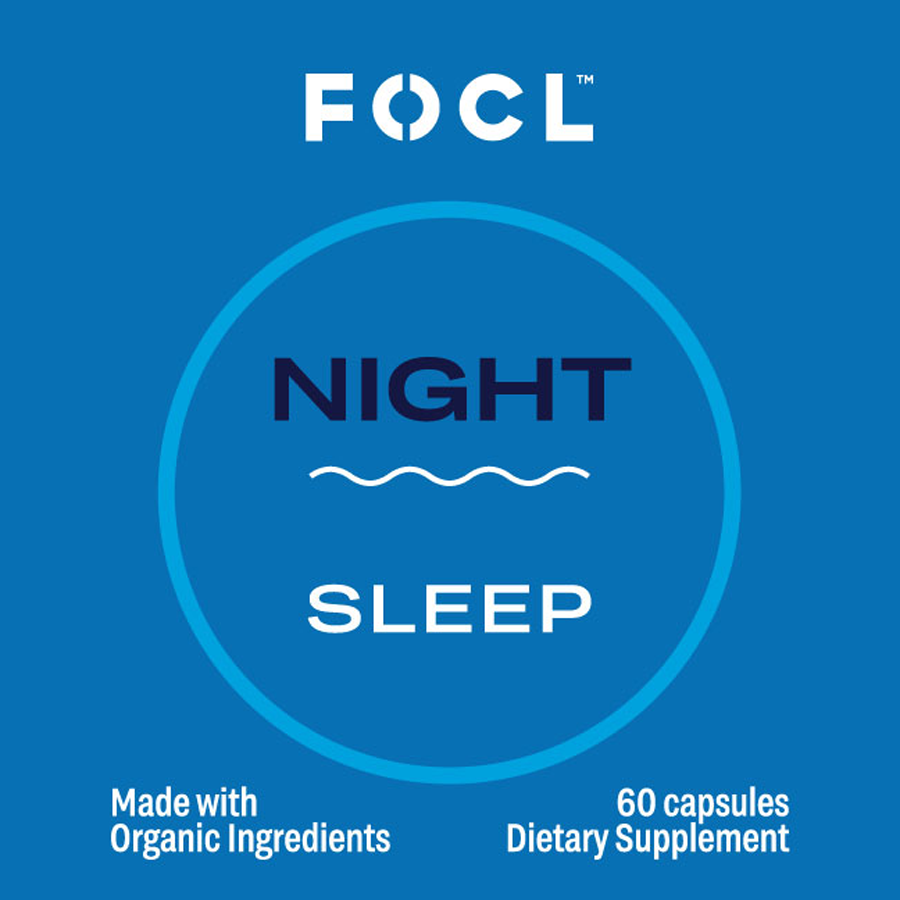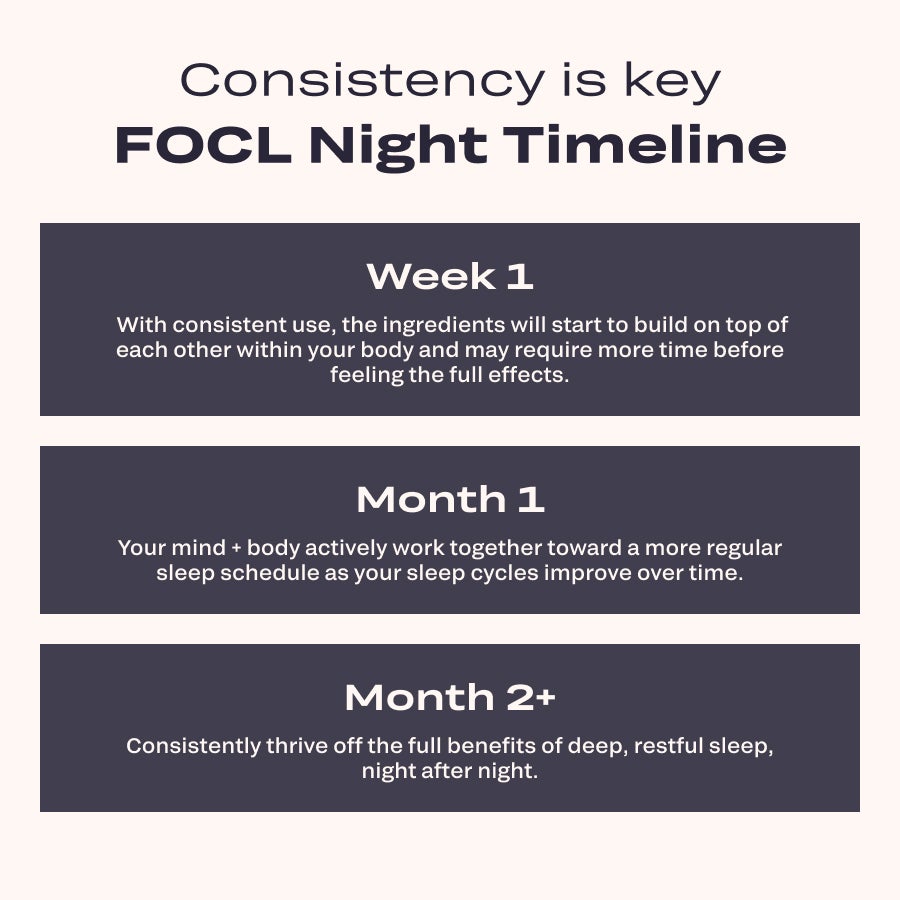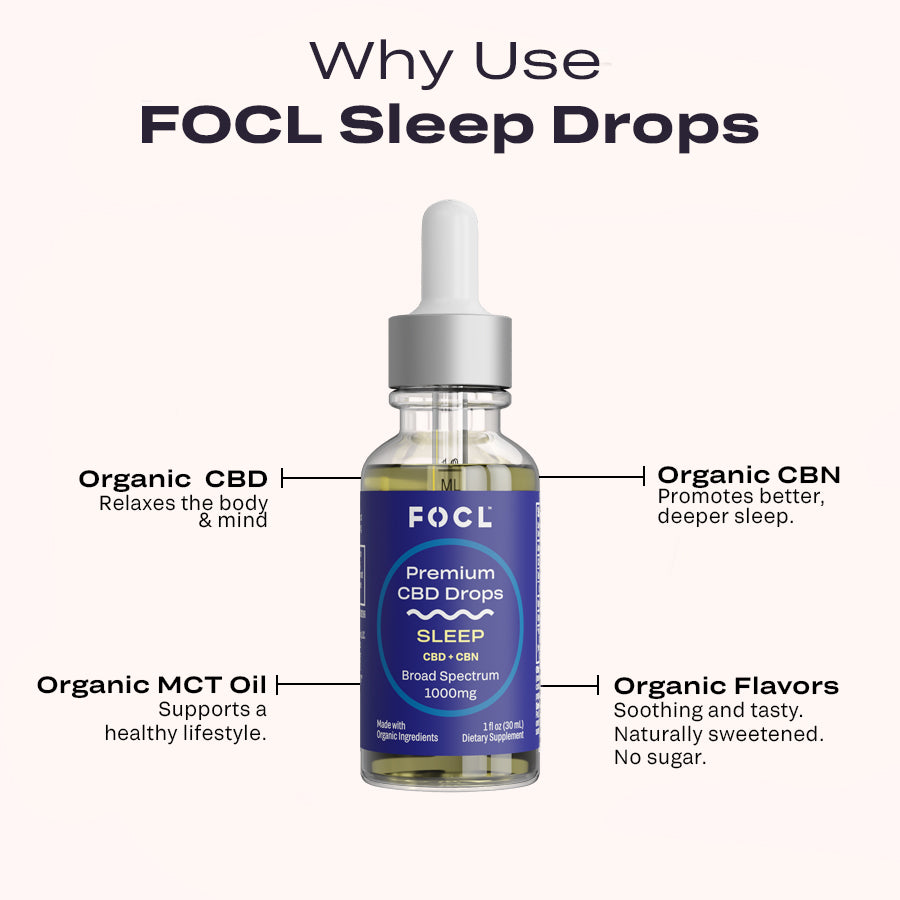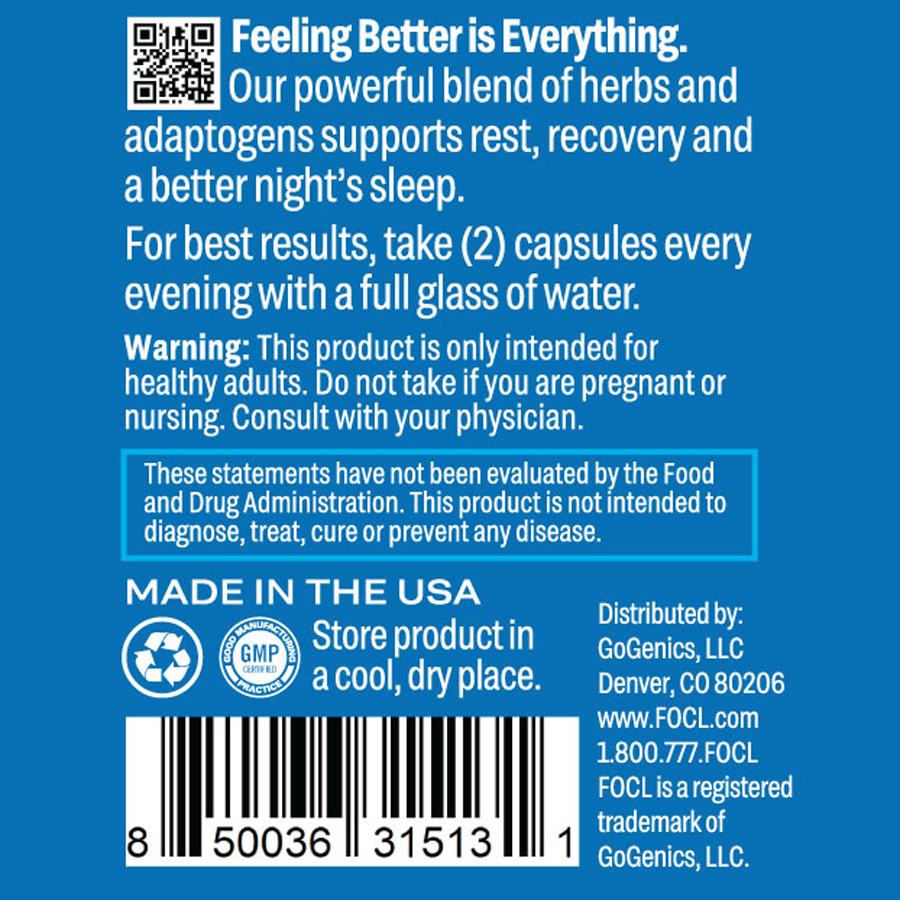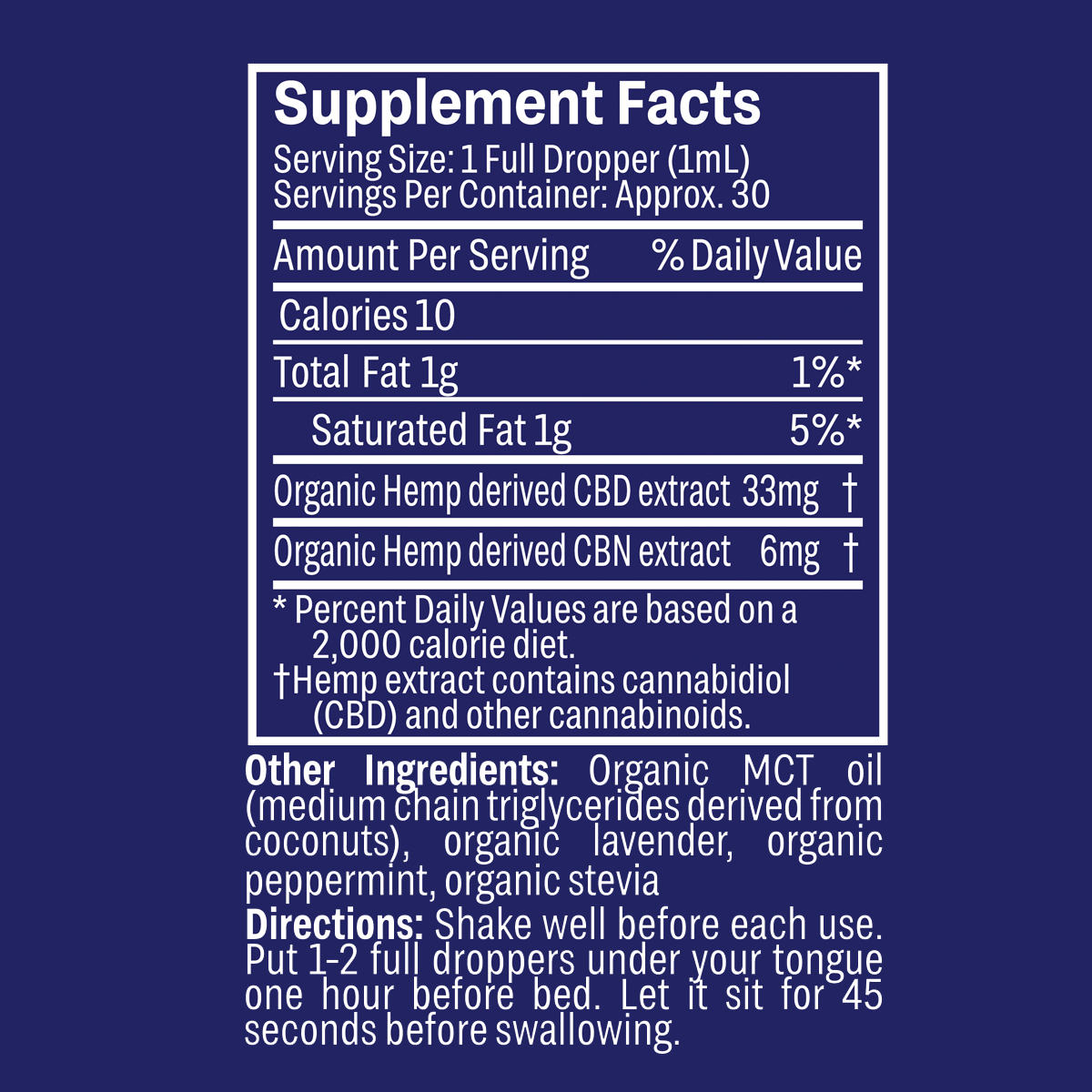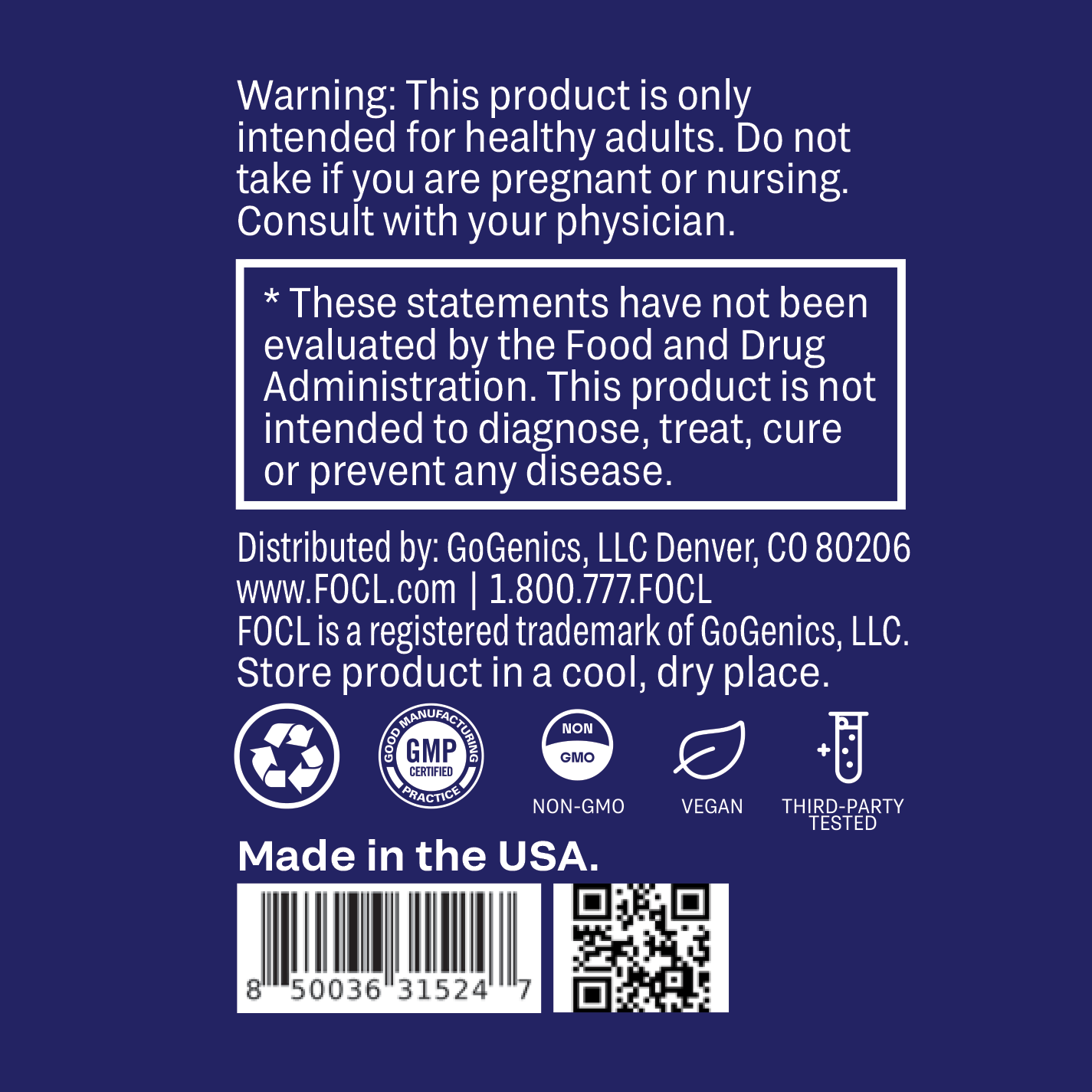 FAQs
Should I take FOCL's sleep supplement every night?

Yes! FOCL Night capsules combine adaptogens & botanicals, and work best when you take it regularly, allowing the ingredients to build on each other and have their ultimate effect.