Sleep Drops 3-Pack
Regular price

$237.00

Sale price

$189.60
---
Clean, simple ingredients for a perfect night's sleep.
Organic CBD + CBN:

 

Promotes better, deeper sleep. 
Organic MCT Oil:

 Premium carrier oil 

derived from baby coconuts.

Organic Lavender and Organic Peppermint:

 

Soothing and tasty.
Organic Stevia:

 

Naturally sweetened. No sugar.
or 4 interest-free payments with
during Checkout
---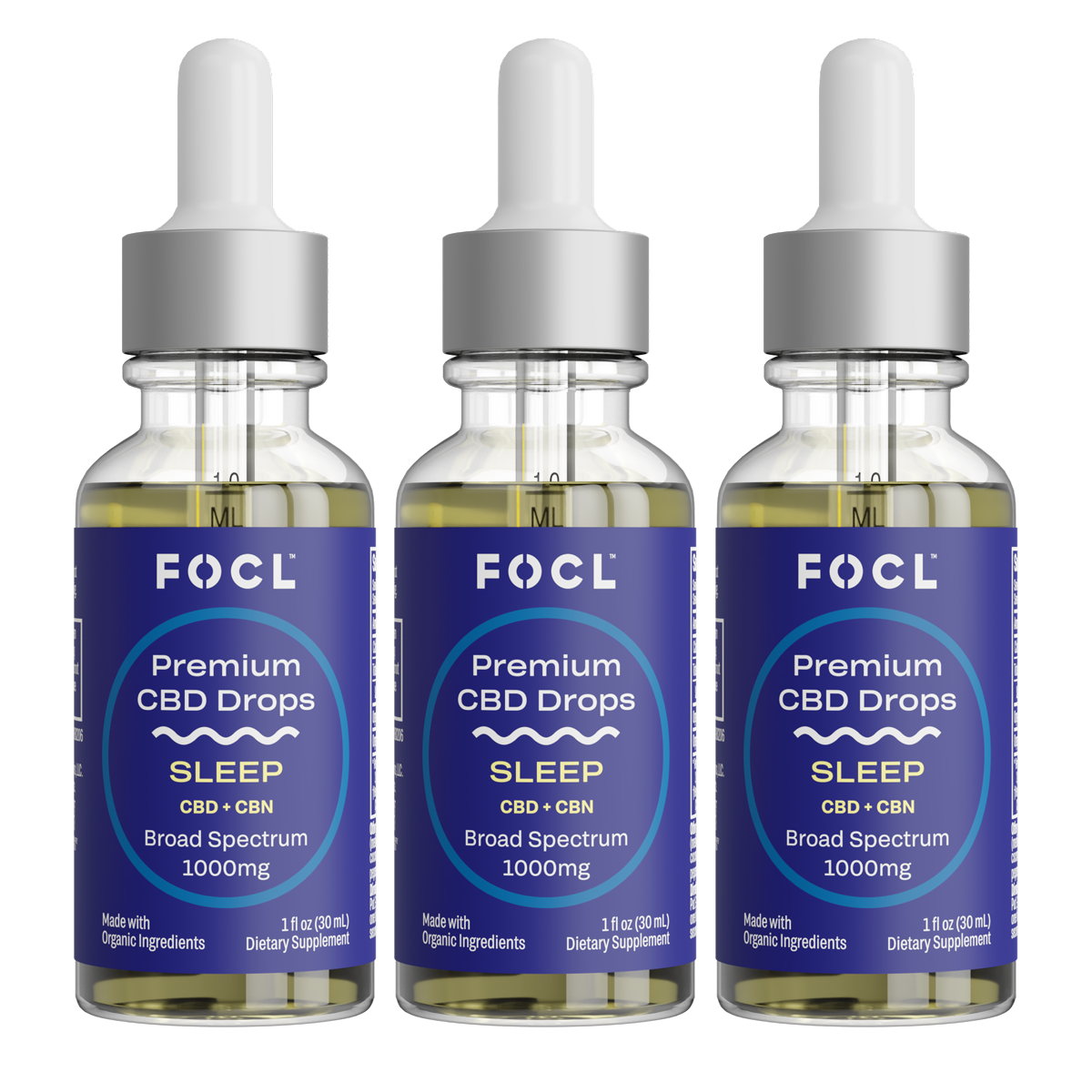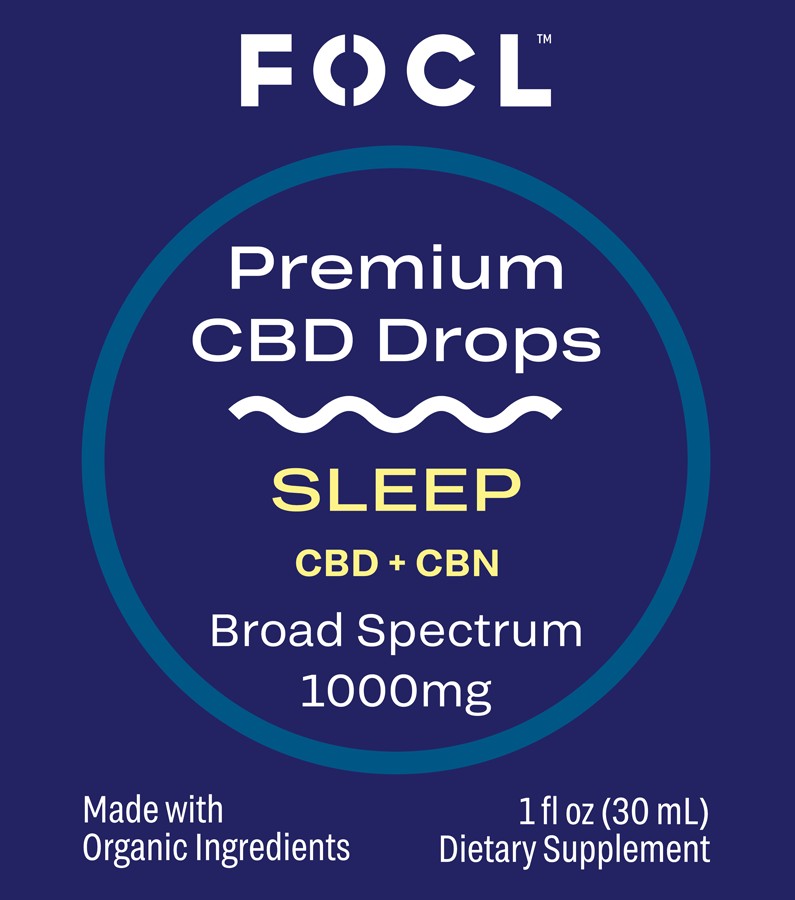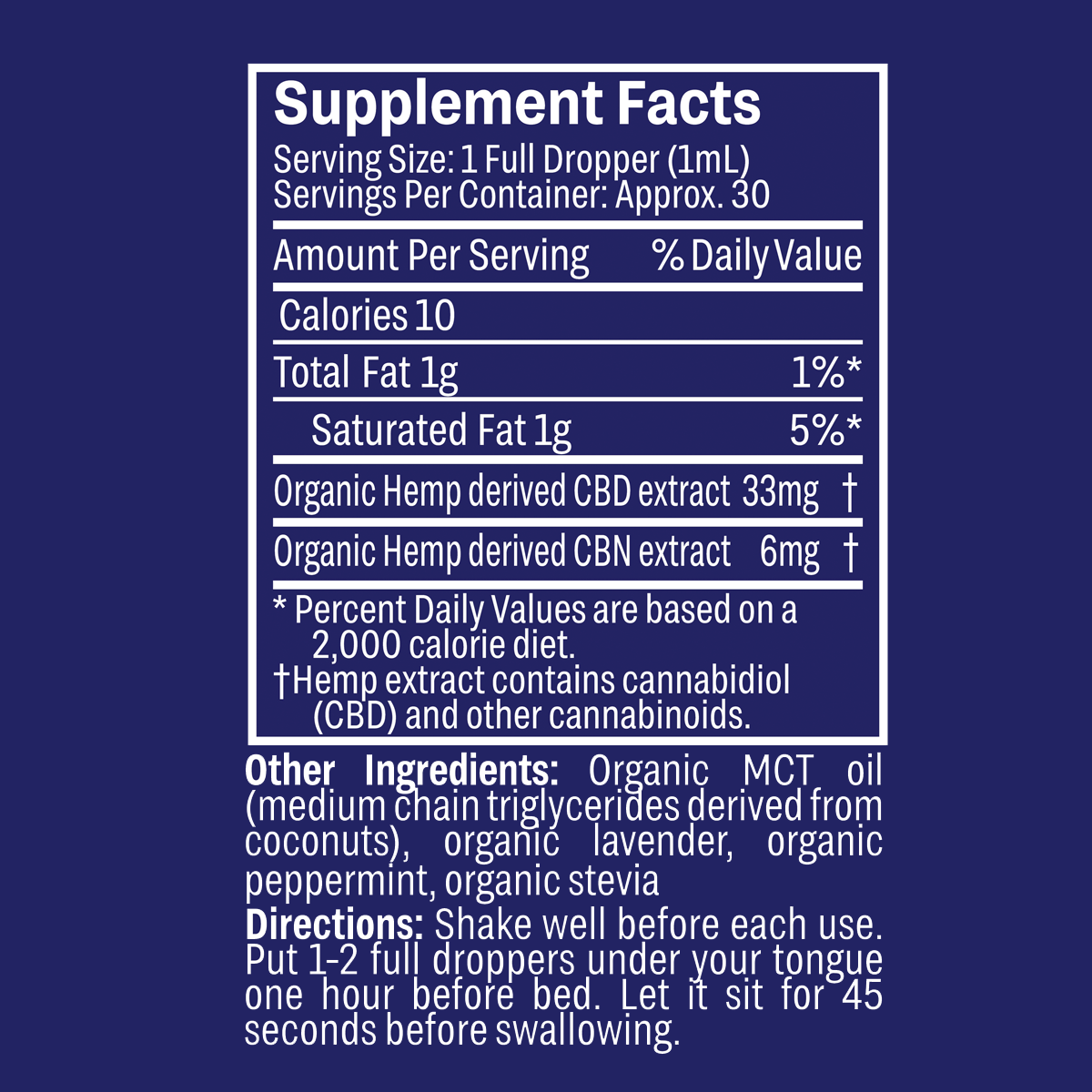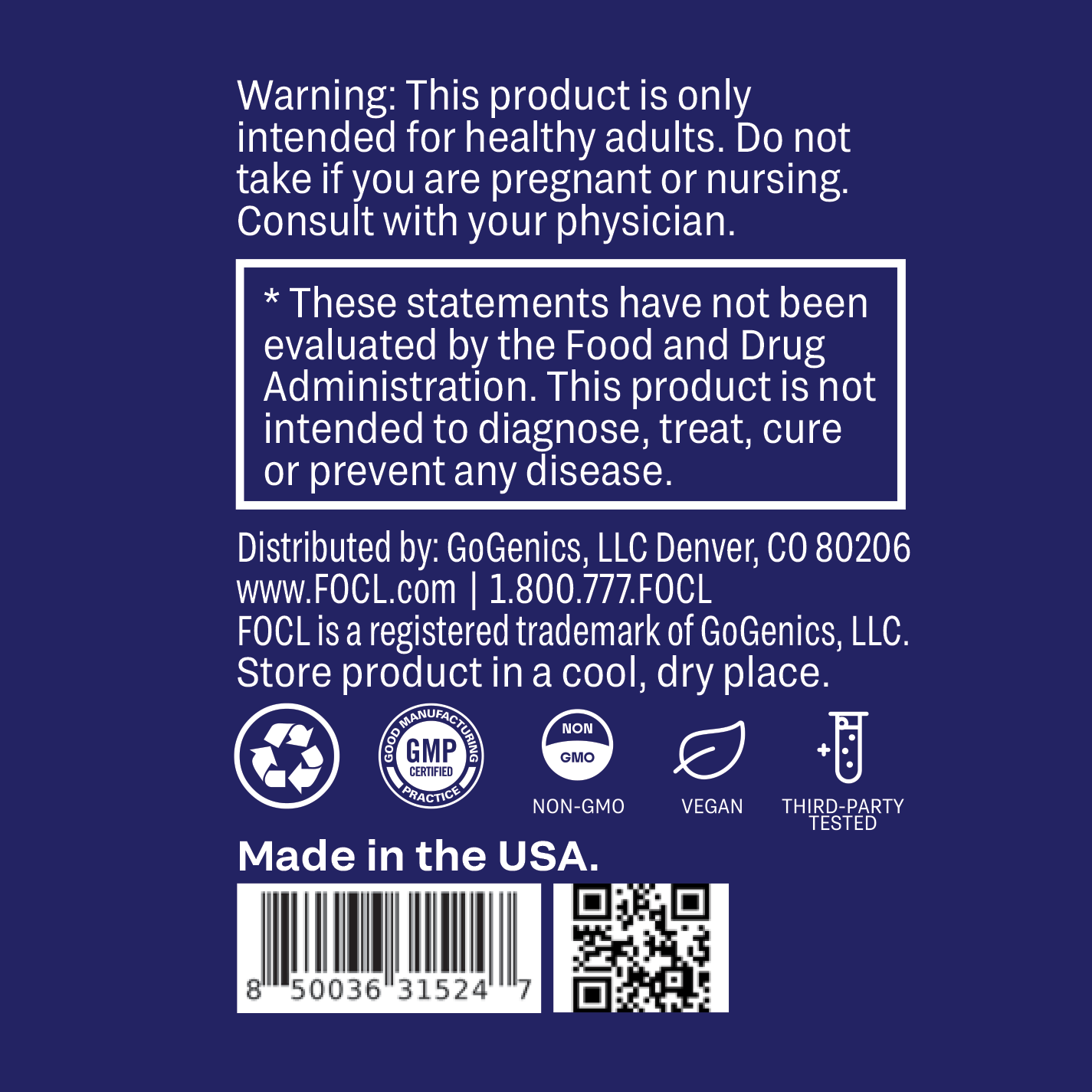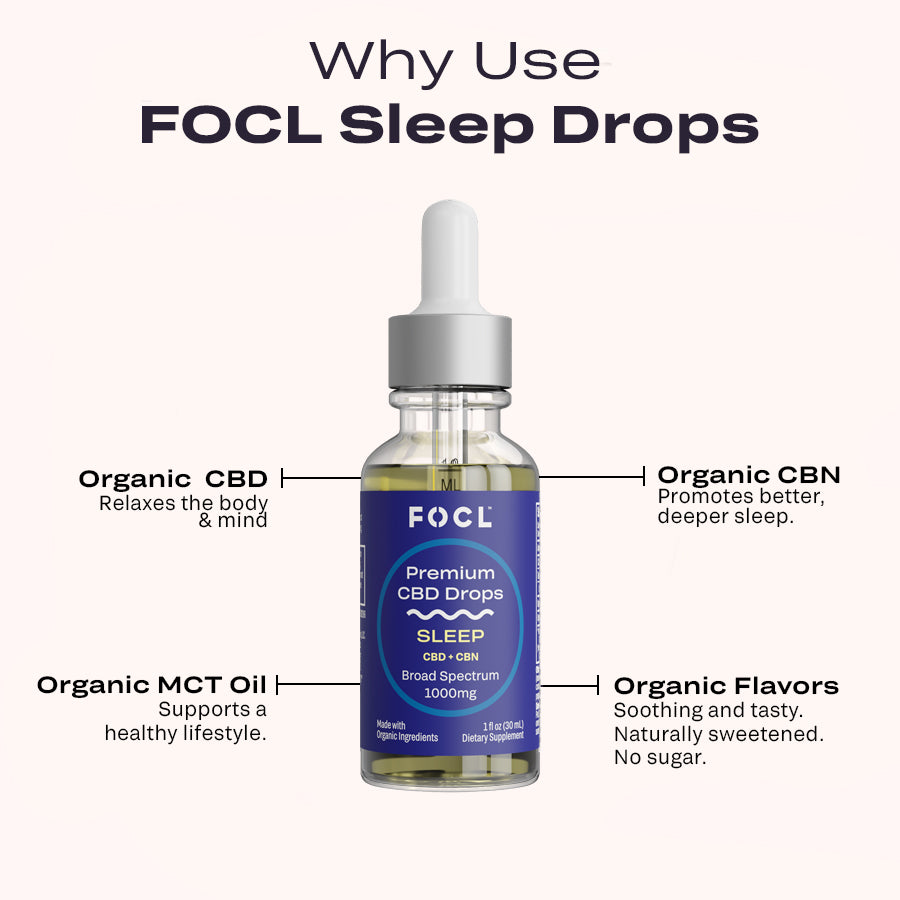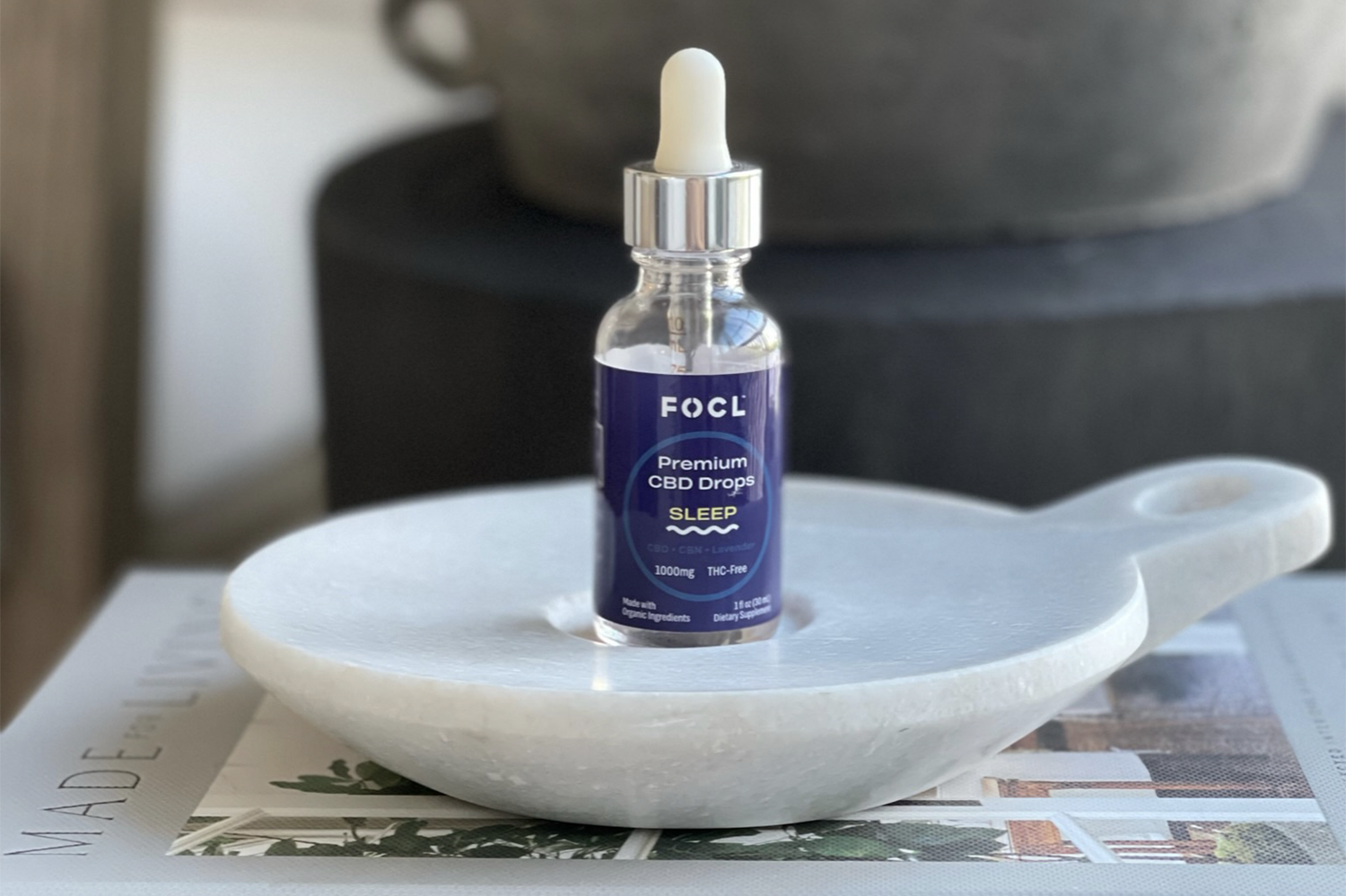 We Never compromise on quality.
All of our ingredients are grown in the USA, including our premium hemp for the purest Broad Spectrum CBD.
• Made with organic ingredients
• Third-party tested
• No GMO, Pesticides, or Herbicides, ever
View Test Results
Natural relief is just drops away.
Combining the highest quality MCT oil with premium hemp CBD may help:
Relax & Fall Asleep Quicker
Ingredients
Broad-Spectrum Hemp CBD

Organic MCT Oil

Organic Lavender & Peppermint
Refocus and calm your body's endocannabinoid system to help it naturally better manage stressors like anxiety, sleeplessness and physical pain.
Extracted from baby coconuts, this natural, healthy fat has a smoother flavor and consistency.
Soothing and tasty natural flavors that enhance your best nights sleep.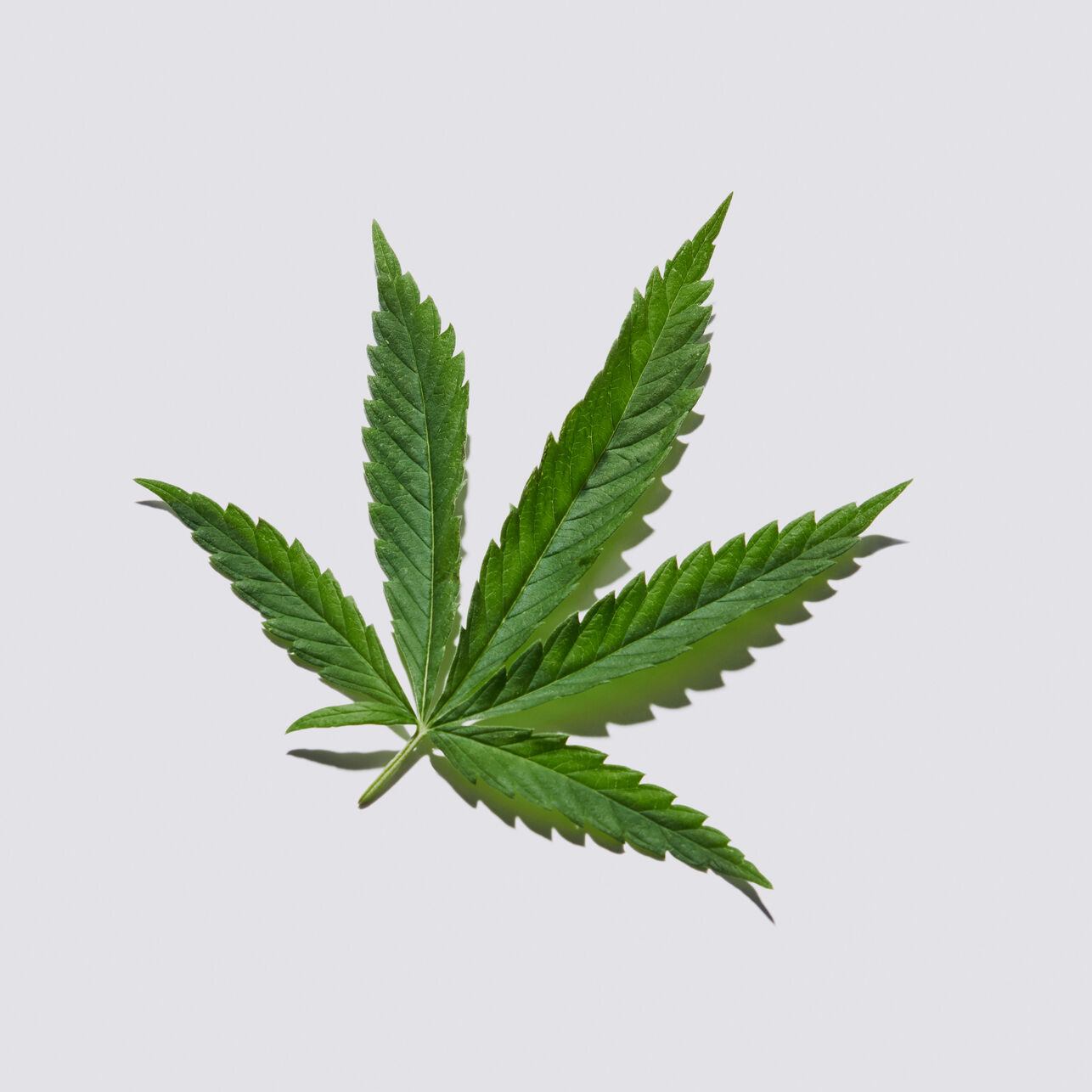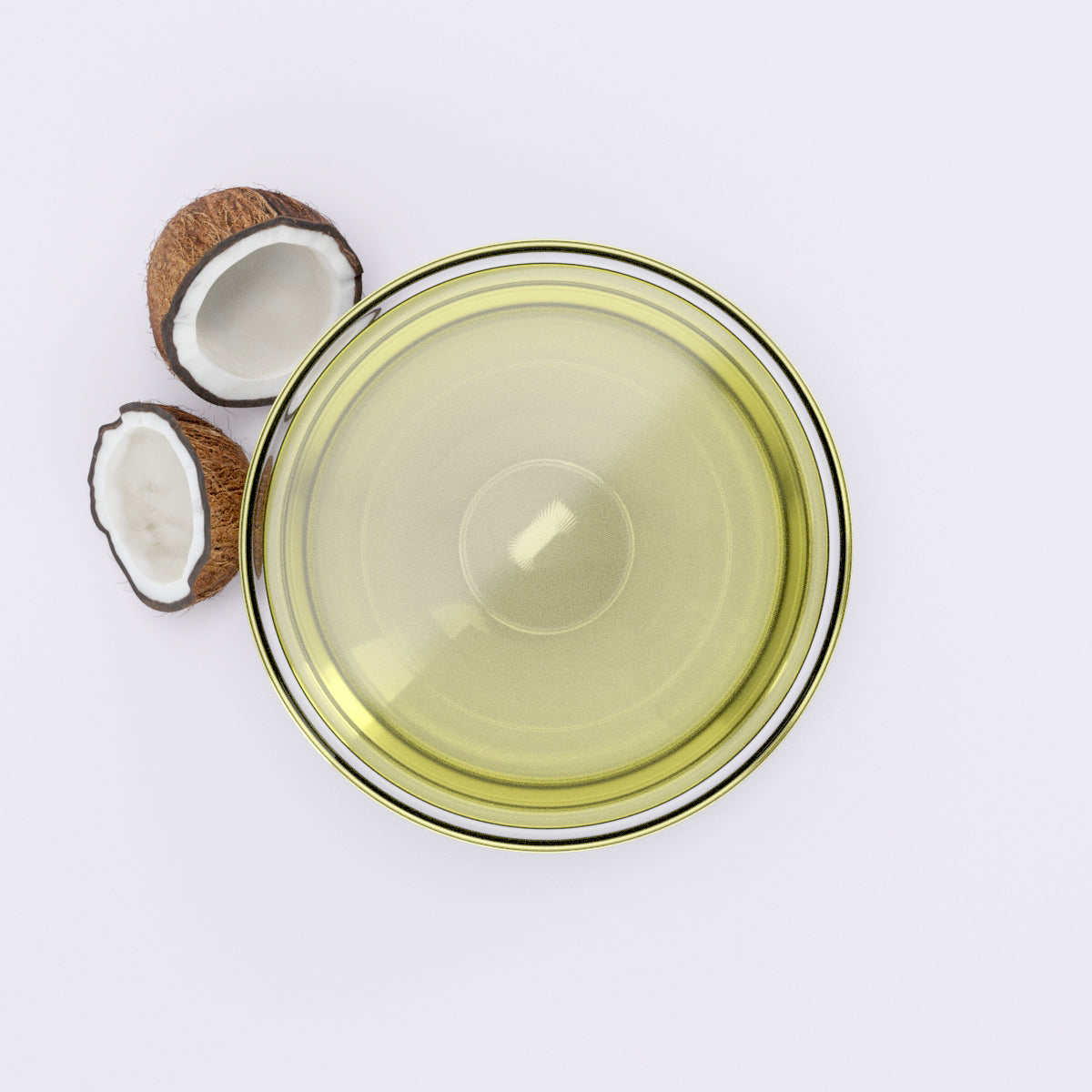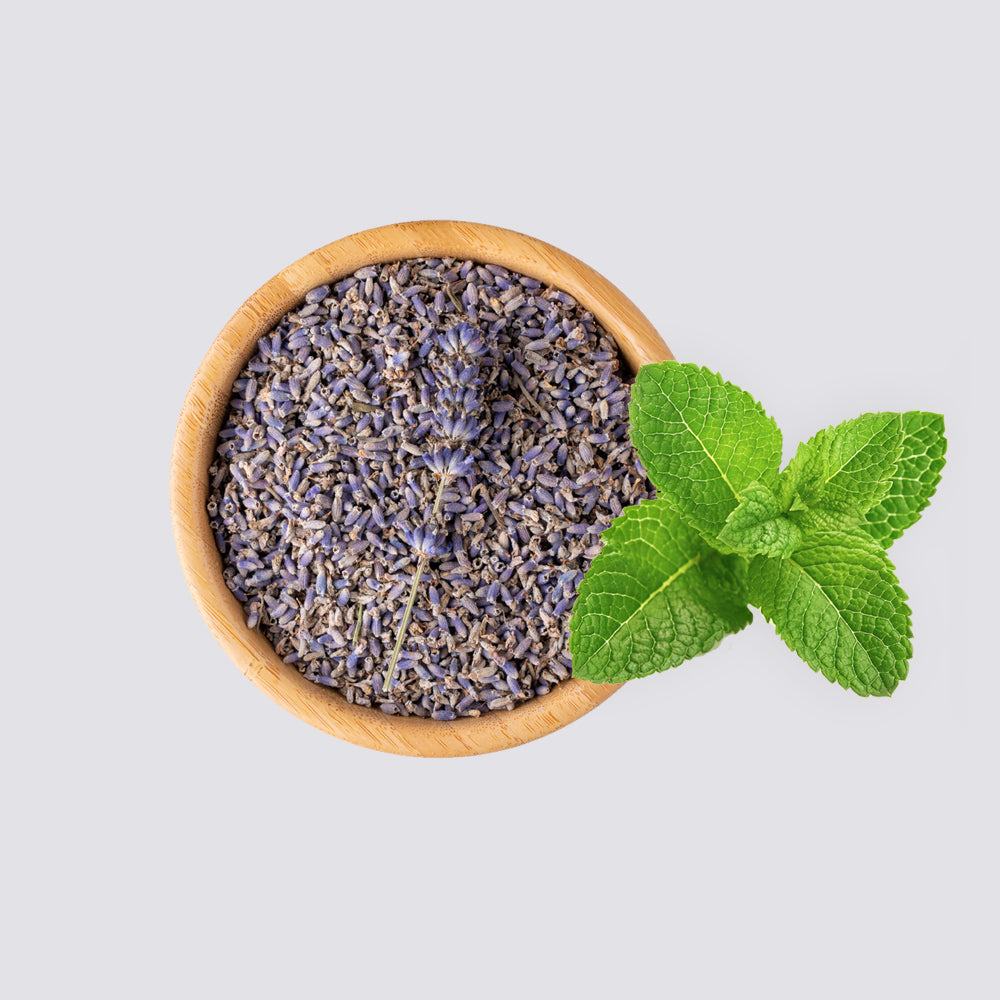 How To Use FOCL Sleep Drops
Shake Bottle Well

With the lid on tight, give your bottle a good shake.

Squeeze the Dropper

Unscrew the top and squeeze the dropper to fill it with CBD.

Drop Under Your Tongue

Place your drops under your tongue and let it sit for about 45 seconds before swallowing.
Better Together: The Dream Team
Sleep Drops Bundle
Your personal dream team of soothing botanicals + premium hemp CBD for the best night of sleep, every night.
FOCL Night:

Soothing adaptogens for your best night's sleep.

Sleep Drops: 1

000mg of Broad Spectrum CBD per bottle, with CBN to help calm your mind+body, fast.

Better Together: Use each evening to help relax your mind+body & get deep, restful sleep.
Regular price

$128.00

Sale price

$102.40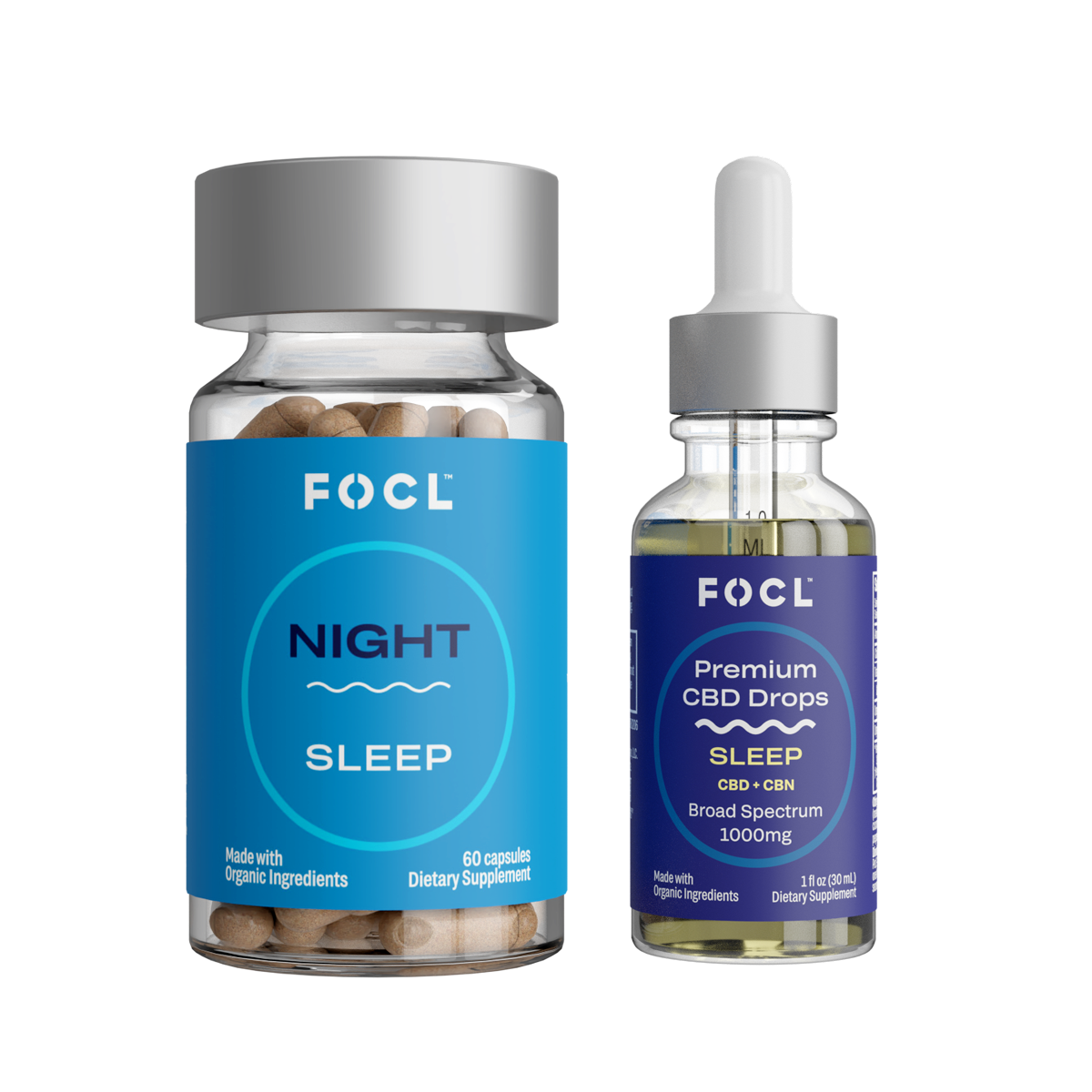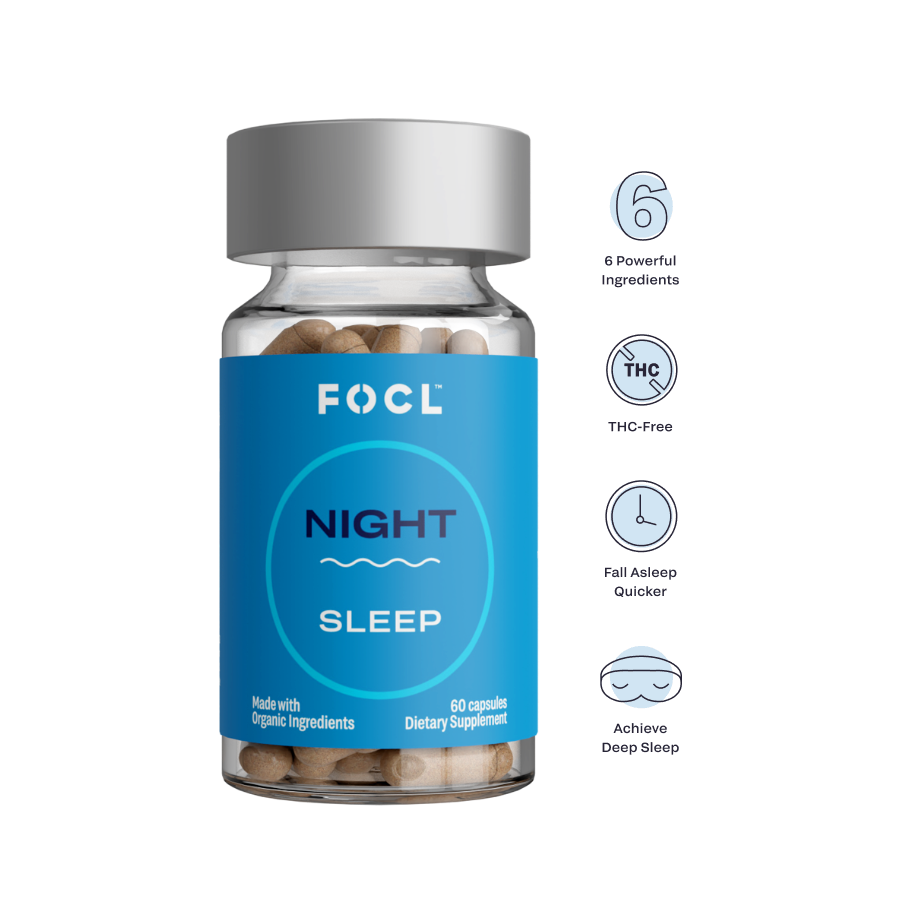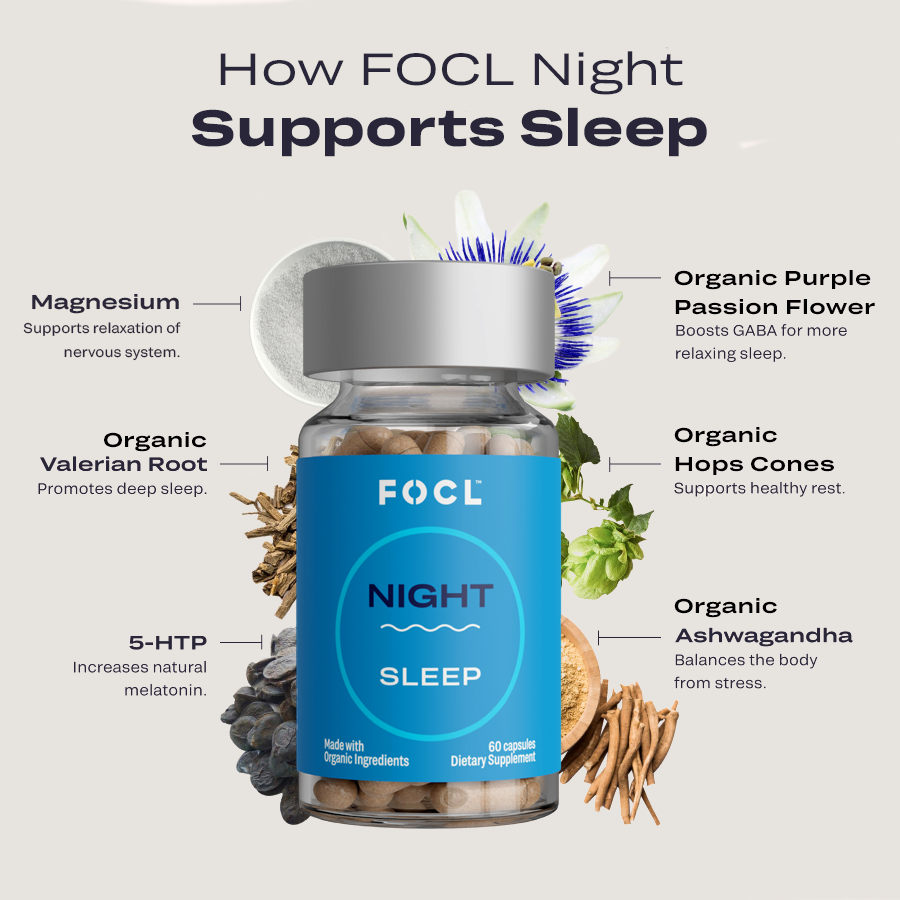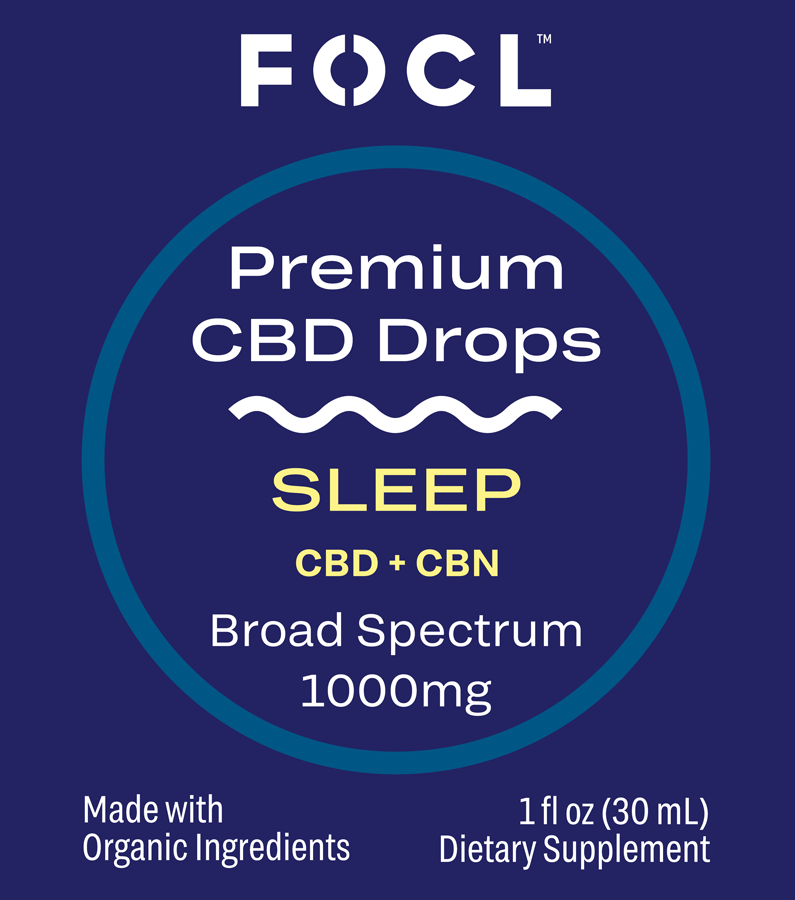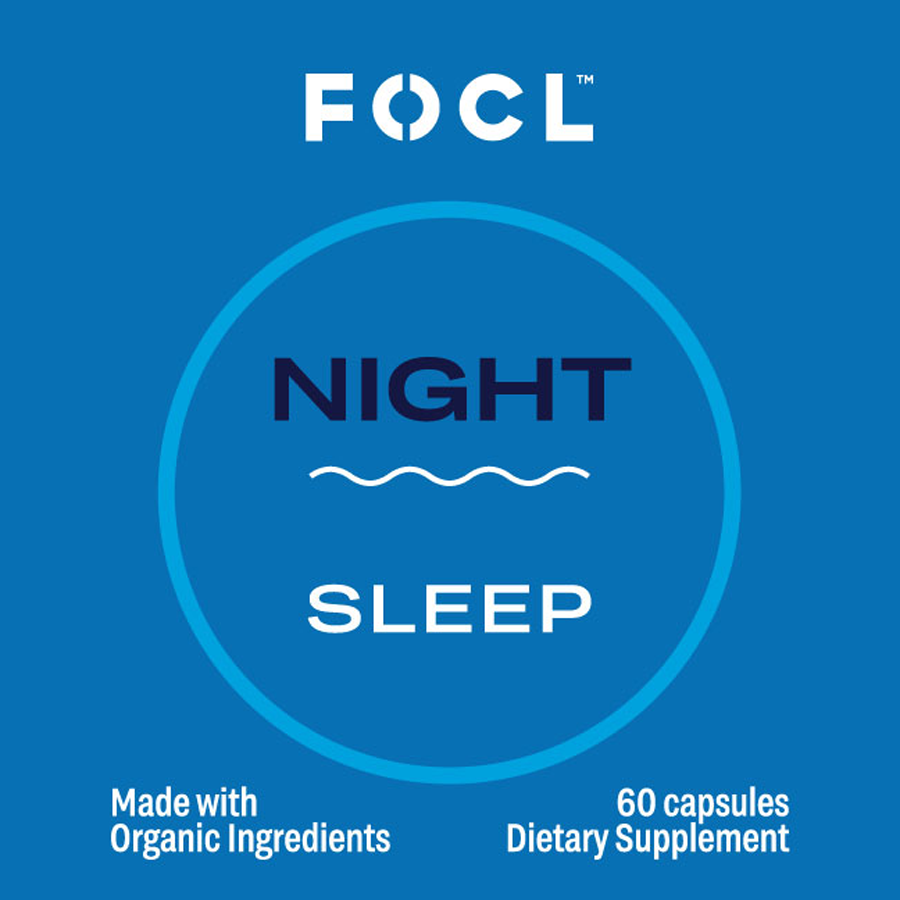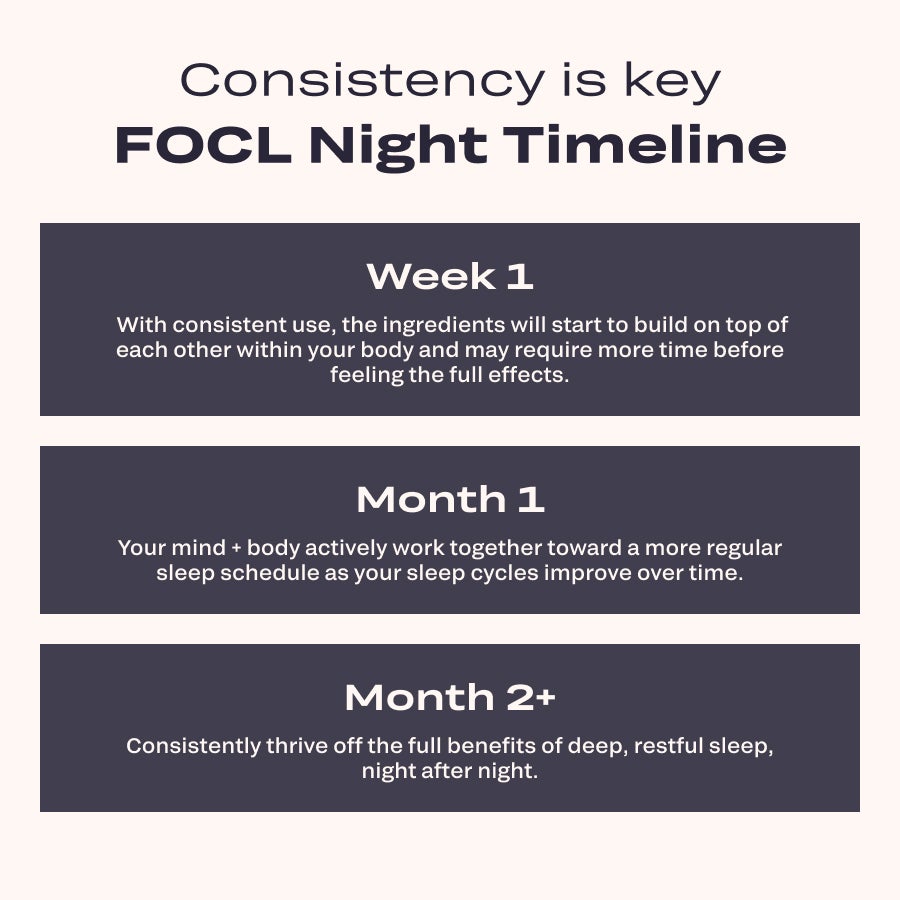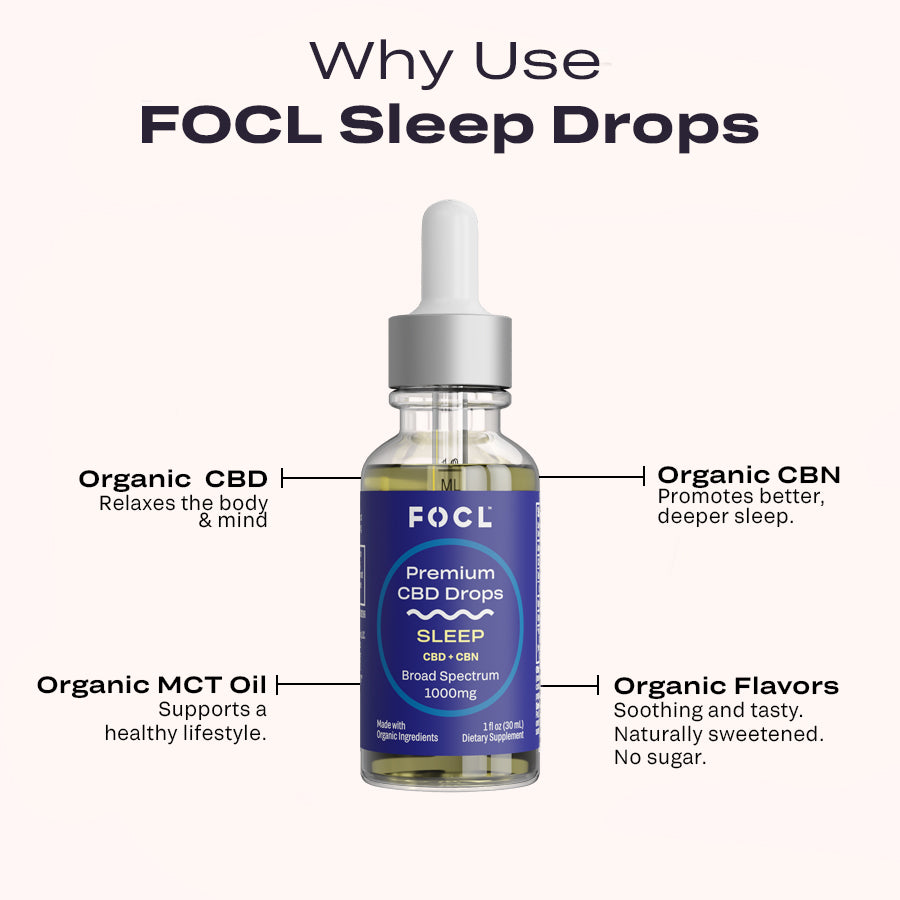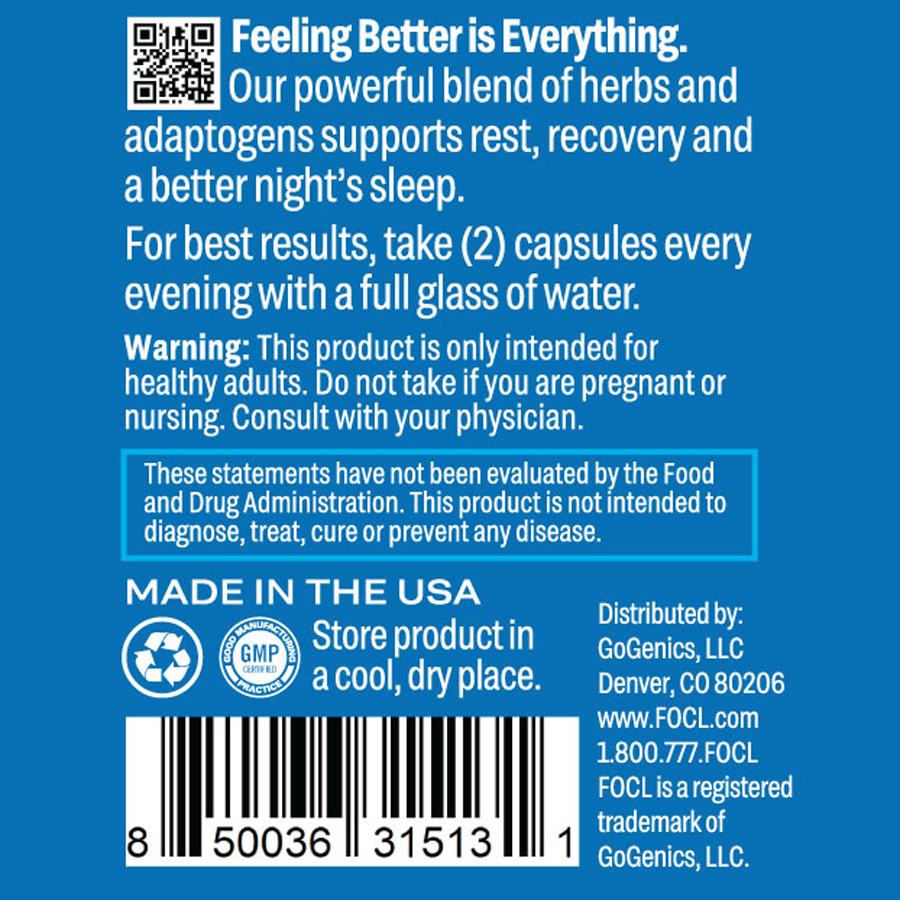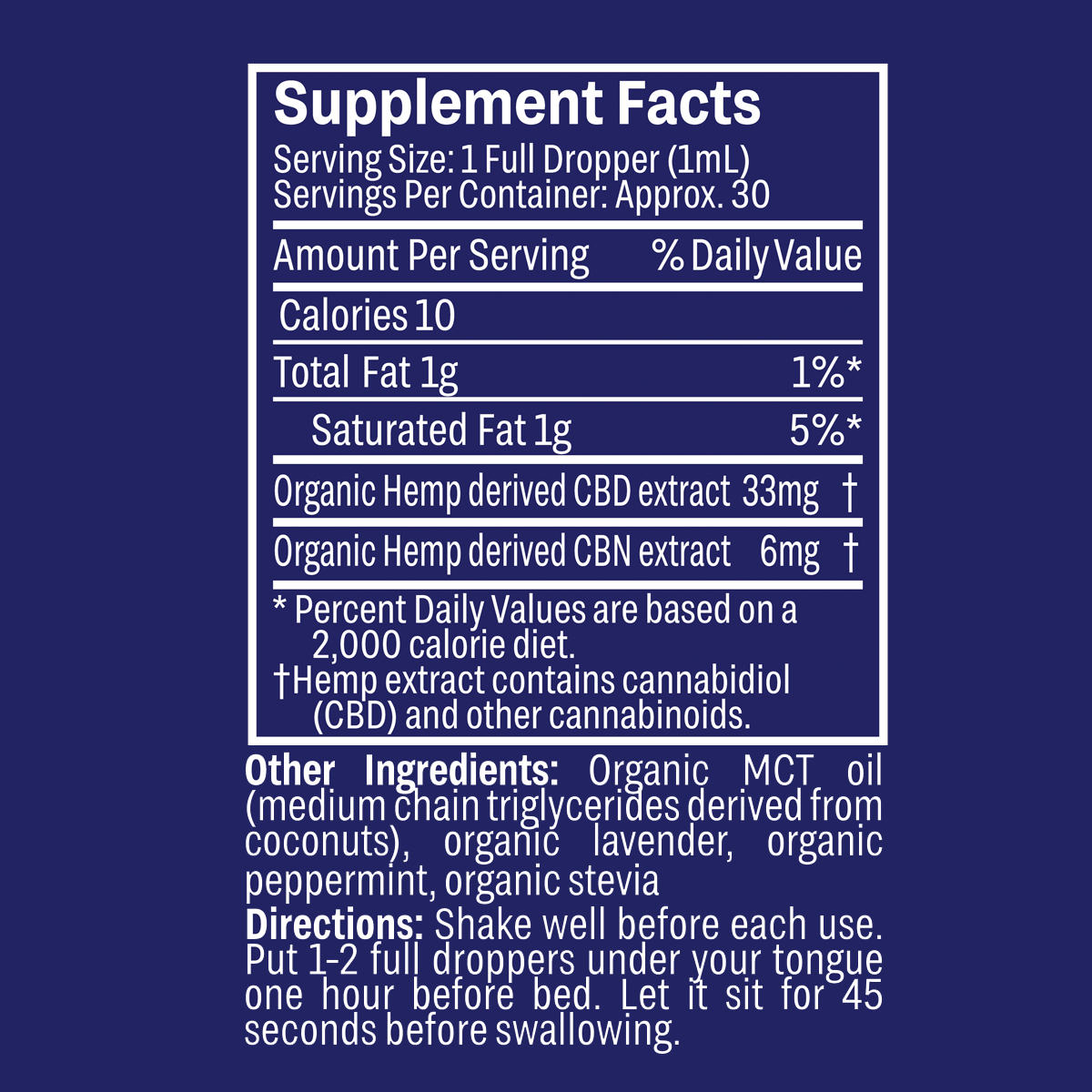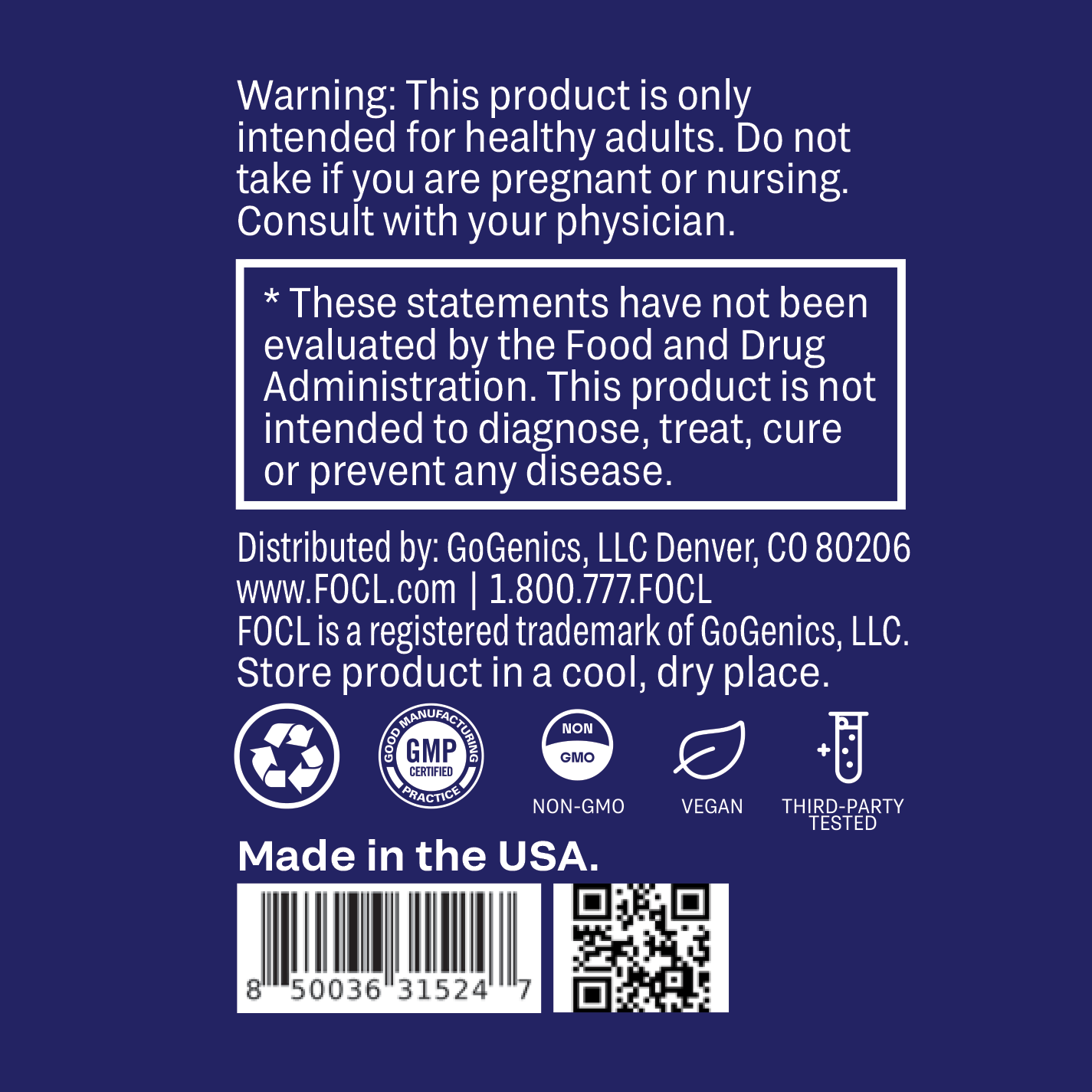 FAQs
What is CBN?

Cannabinol (CBN) is derived from hemp plants. When THC (Tetrahydrocannabinol)- the main active ingredient in cannabis, is heated and exposed to CO2 (Carbon Dioxide), it converts to what is known as CBN. Products with CBN can help promote a better night's sleep due to its relaxing effects.
What is the difference between CBD and CBN?

Cannabidiol (CBD) and cannabinol (CBN) are two of the more than 100 types of natural components called cannabinoids found in the cannabis plant. Though CBD and CBN interact with the same receptors in your body, they can produce synergistic effects.

People often use CBD to help manage stress, pain and insomnia, while CBN is gaining popularity for its potential benefits for sleep and relaxation. Together these two support a calm and restful nights sleep- without the groggy hangover of sleep aids.
Can I combine FOCL Sleep Drops with other FOCL products?

You can combine FOCL Sleep Drops with our FOCL Night supplement stack. When you need more chill at night, every body is different, so find the right dose for you and always consult your healthcare provider if you experience any symptoms or if you take prescription medications.
WHAT ARE THE DIRECTIONS FOR TAKING FOCL SLEEP DROPS?

Our CBD + CBN Sleep Drops contain 33mg of Premium CBD and 6mg of CBN in each full 1mL dropper. We recommend starting with 20-40mg (somewhere between half a dropper and a full dropper) and dosing up as needed. Take 30 minutes before bed for best results.
Will FOCL Sleep Drops get me high?

CBD and CBN are non-psychoactive and do not get you high.

FOCL Premium Sleep drops contain Broad Spectrum hemp-derived CBD and CBN, so no high here—just the wellness benefits. Broad Spectrum hemp does not contain any THC.