Full Spectrum CBD + CBN Sleep Gummies
Our Full Spectrum Gummies with CBD + CBN are formulated to support deeper, more restful sleep. Plus they taste great! Proudly made in the USA.
---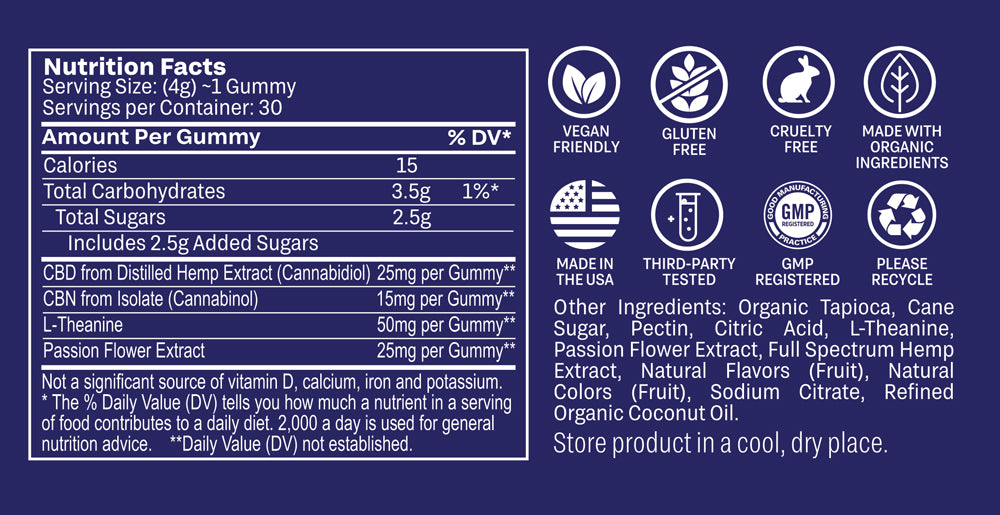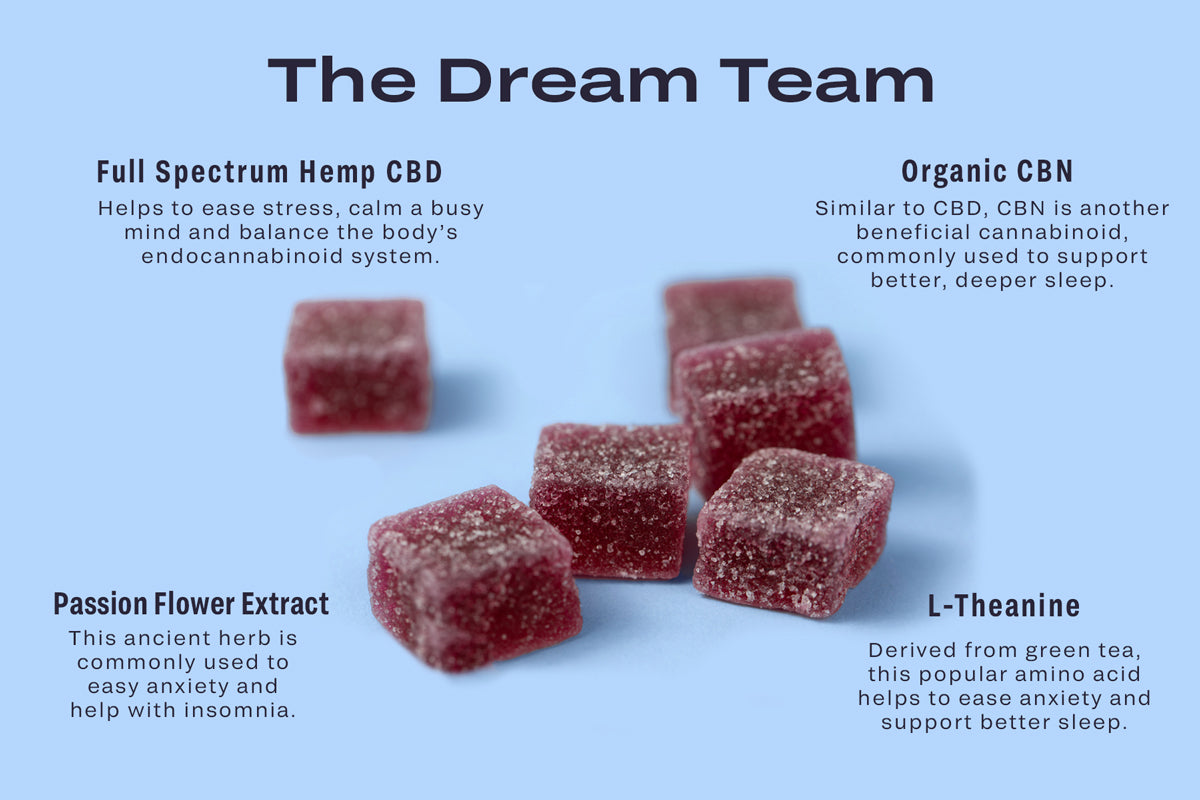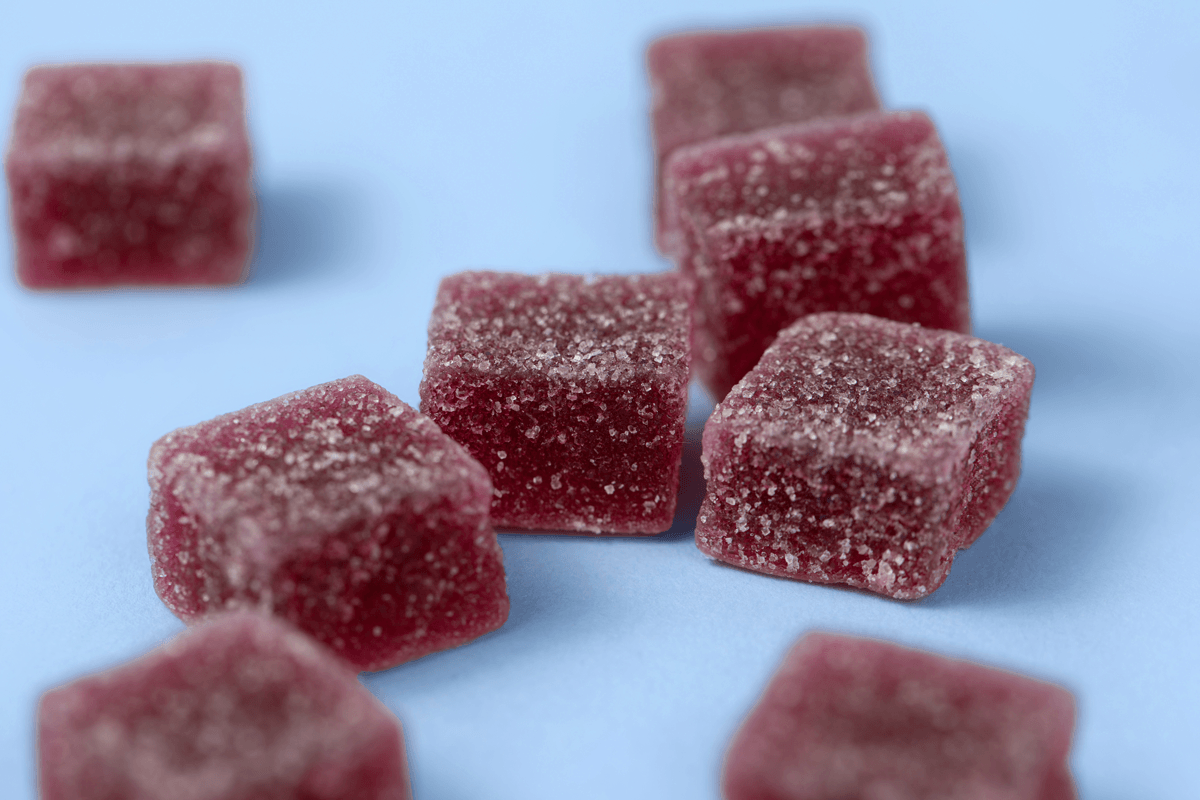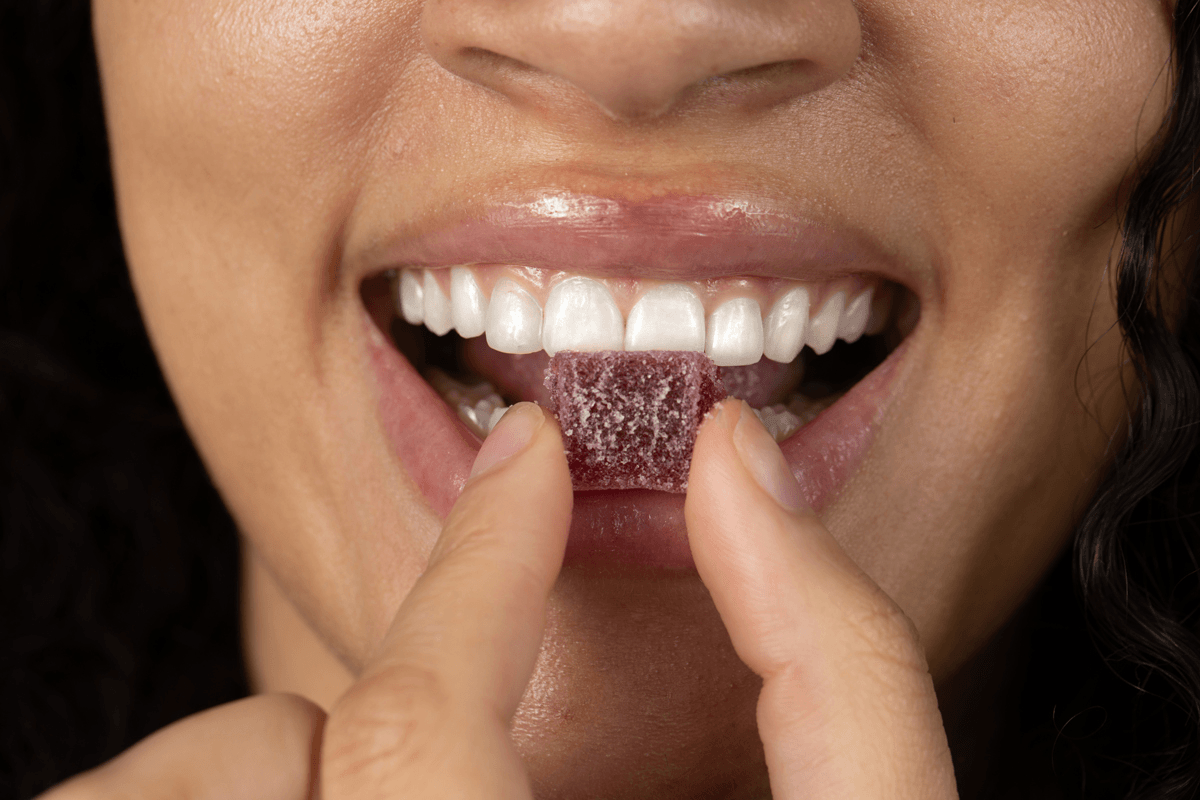 VEGAN

NON-GMO

THIRD-PARTY TESTED

CRUELTY-FREE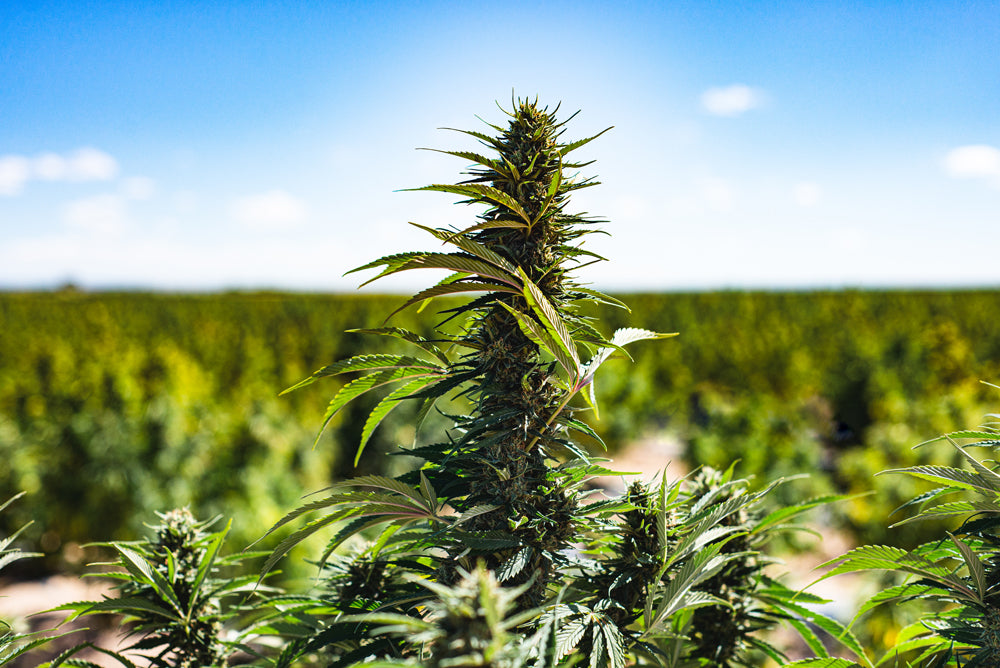 What Is Full-Spectrum CBD?
Full-spectrum CBD is a cannabis extract that includes all the compounds that occur naturally in cannabis, like cannabinoids, terpenes, essential oils, vitamins, and flavonoids.
Since this extract retains all its naturally occurring components, it may have more health benefits than standard CBD. This is also known as the entourage effect.
Unlike broad-spectrum CBD, full-spectrum CBD does include trace amounts of THC.
The Sleep You Deserve
Supports Restful Sleep

Calms the Mind & Body

Helps you doze off faster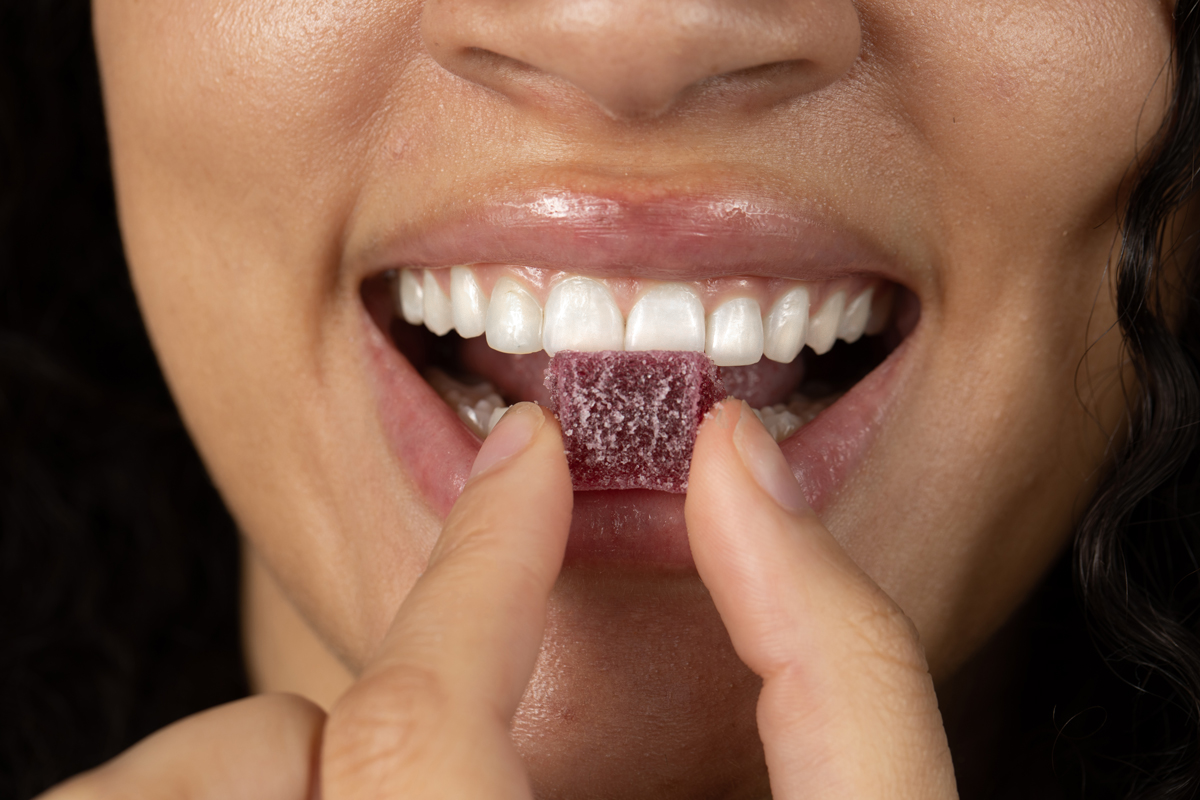 Gummies That Actually Work—and Taste Great Too
• More bang for your bite. One gummy = 25mg of premium CBD + 15mg of CBN
• Melts in your mouth. FOCL soft-chew gummies feel like a treat, not a chore.
• These gummies will support the sleep you need, and have you waking up refreshed and ready for the day.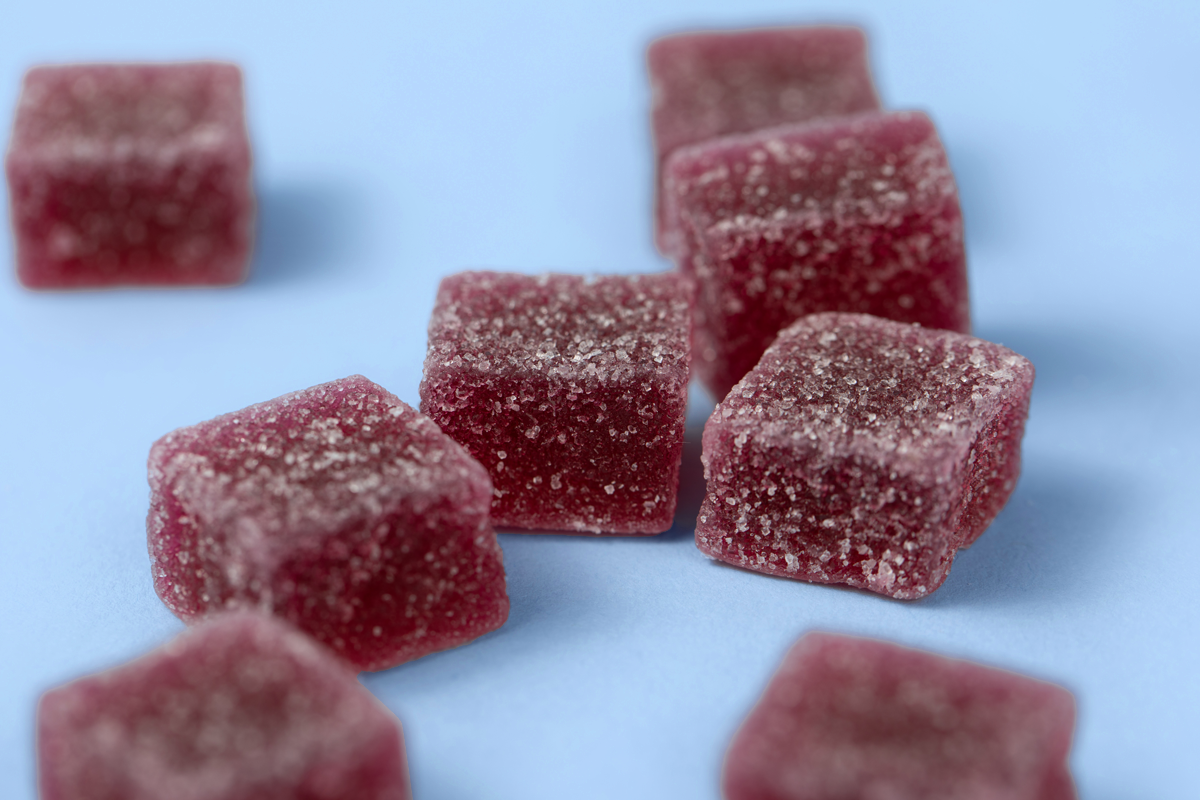 Only the Good Stuff
We use organic ingredients whenever possible and source only the finest Premium Full-Spectrum CBD.
Because we're committed to keeping things clean, we require third-party testing to ensure the highest quality safety standards.
• Vegan
• Non-GMO
• Free of pesticides, heavy metals and microbials.
View Test Results
Ingredients
Full-Spectrum Hemp CBD

Organic CBN

Passion Flower Extract

L-Theanine
A cannabis extract that includes all the compounds naturally found in cannabis. CBD helps to calm and refocus your body's endocannabinoid system to help it better manage anxiety, sleeplessness, and physical pain naturally.
Similar to CBD, CBN is another beneficial cannabinoid, commonly used to support better, deeper sleep.
This ancient herb is commonly used to ease anxiety and help with insomnia.
Derived from green tea, this popular Amino Acid helps to ease anxiety and support better sleep.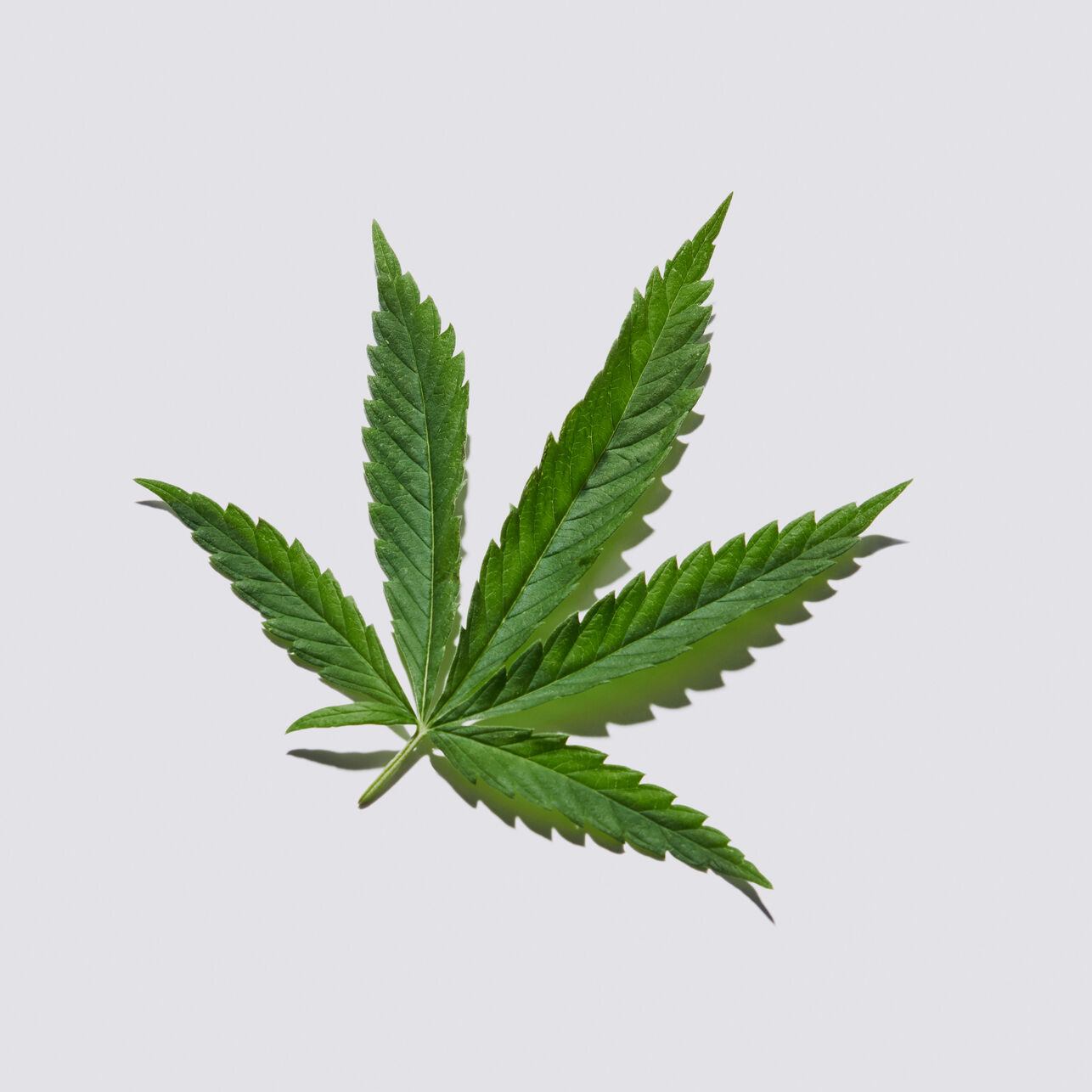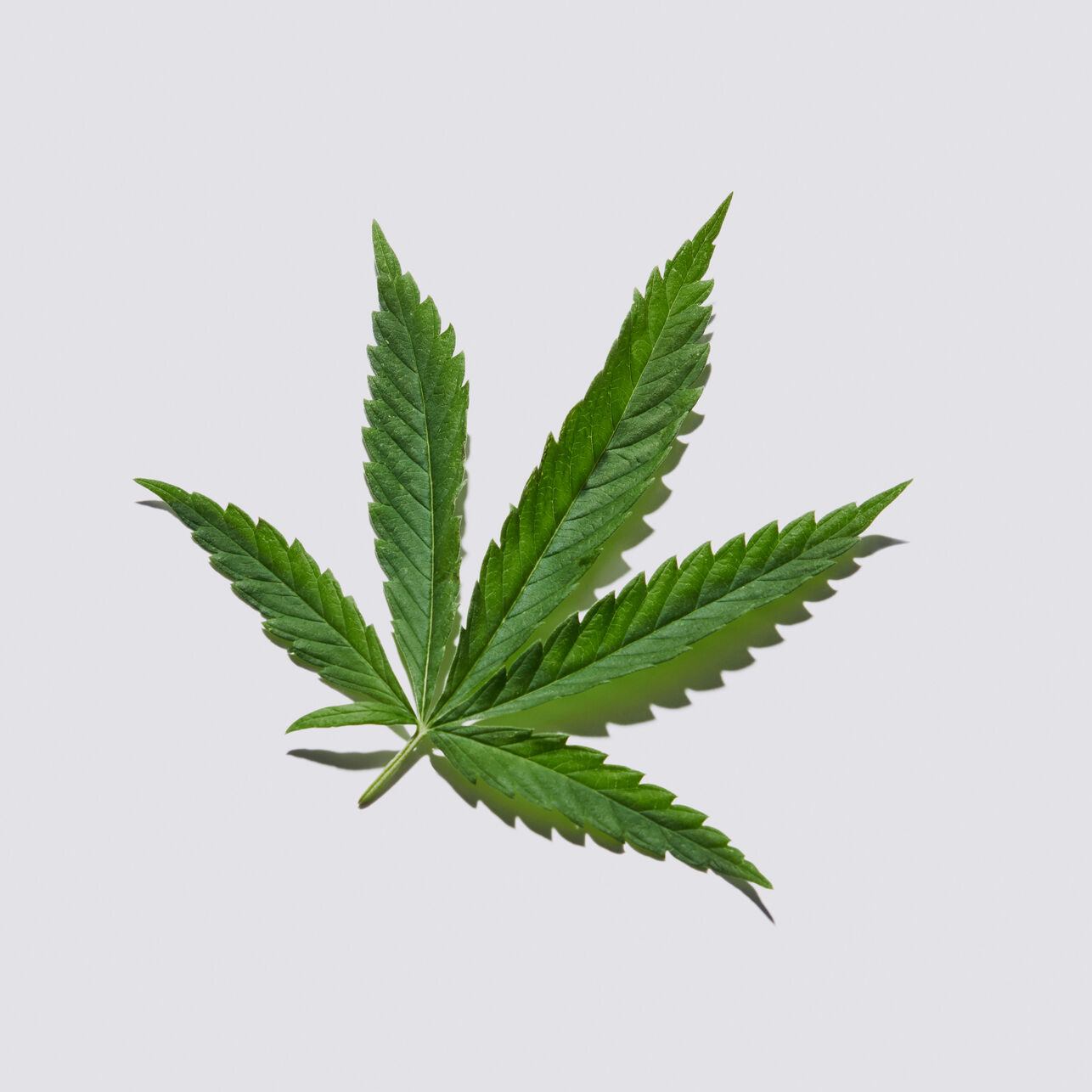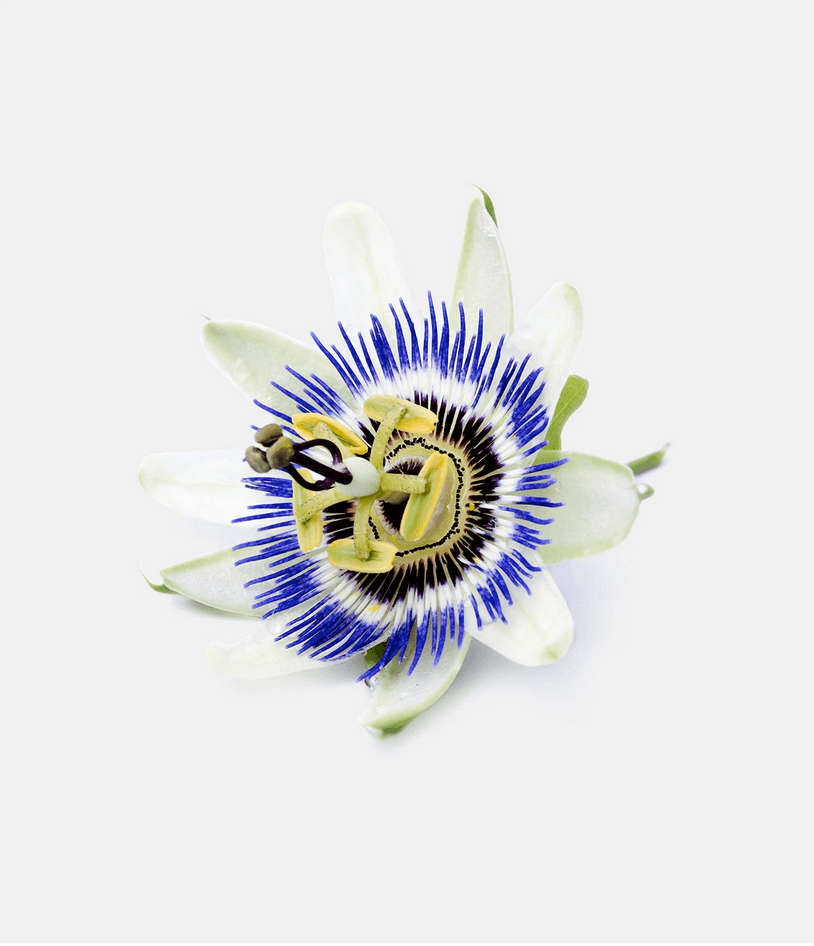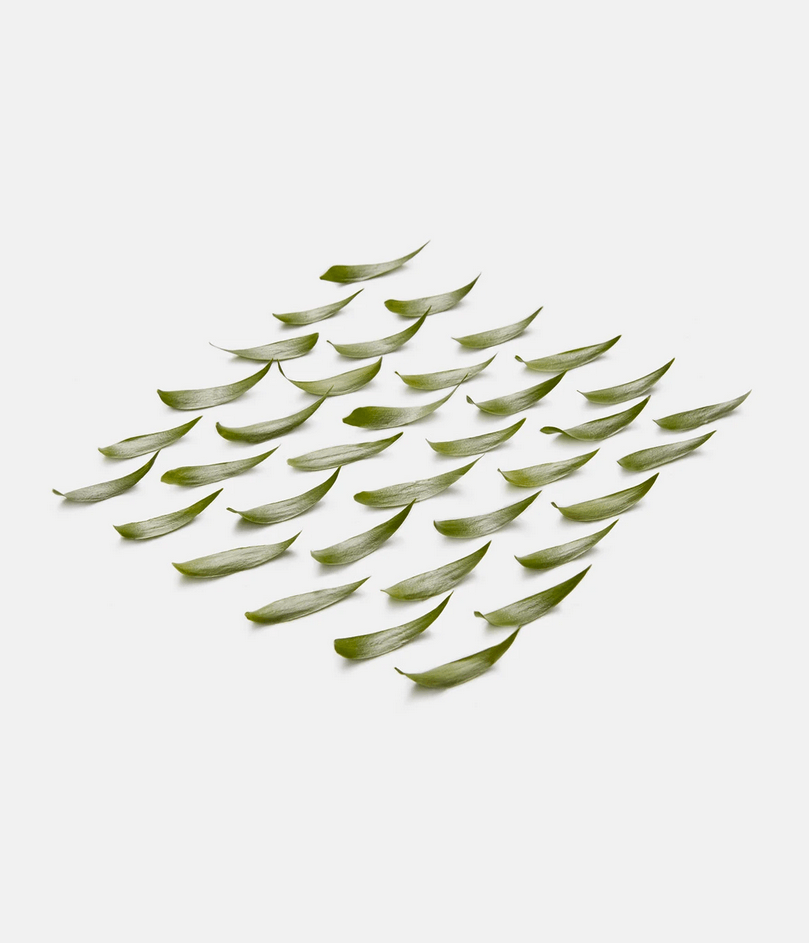 FAQs
How Often Should I Take FOCL Sleep Gummies?

Everyone is different, so specific results may vary. We recommend taking 1-2 gummies 30 minutes before bedtime. CBD works best over time so consistent use is highly recommended.
What is CBN?

Cannabinol (CBN) is derived from hemp plants. When THC (Tetrahydrocannabinol)- the main active ingredient in cannabis, is heated and exposed to Co2 (oxygen), it converts to what is known as CBN. Products with CBN can help promote a better night's sleep due to its relaxing effects.
What is the difference between CBD and CBN?

Cannabidiol (CBD) and cannabinol (CBN) are two of the more than 100 types of natural components called cannabinoids found in the cannabis plant. Though CBD and CBN interact with the same receptors in your body, they can produce synergistic effects.

People often use CBD to help manage stress, pain and insomnia, while CBN is gaining popularity for its potential benefits for sleep and relaxation. Together these two support a calm and restful nights sleep- without the groggy hangover of sleep aids.
Can I take Sleep Gummies with other FOCL products?

Of course! Sleep Gummies pair wonderfully with FOCL Night for a deep sleep. They are also a nice way to end the day after taking any of our Premium CBD products.
What are the directions for taking Sleep Gummies?

Our CBD + CBN Sleep Gummies contain 25mg of Premium CBD and 15mg of CBN in each gummy. We recommend starting with one gummy and dosing up as needed. Take 30 minutes before bed for best results.
Will Full Spectrum CBD get me high?

No. With Only Trace amounts of THC, Full Spectrum CBD provides all the benefits without the high.
Will Full Spectrum hemp show up on a drug test?

Full Spectrum hemp contains trace amounts of THC. Although this is not enough to make you feel high, it could be possible for drug tests to detect the low-levels of THC present.
What is the difference between Full Spectrum hemp and Broad Spectrum hemp?

Full Spectrum hemp contains all of the cannabinoids and compounds of the cannabis plant, including trace amounts of THC. Broad Spectrum hemp contains all the same cannabinoids and compounds, without THC.