Focus Bundle
Regular price

$108.00

Sale price

$86.40
---
Snap into focus and crush your to-do list everyday with brain-supporting botanicals + stress-relieving CBD.
FOCL Day: Energizing Adaptogens +

Organic Lion's Mane

to stay productive & focused.
CBD Drops:

1000mg of Broad Spectrum CBD per bottle to help calm your mind & refocus, fast.

Better Together:

Use each morning to help amplify productivity & ease an anxious mind.
or 4 interest-free payments with
during Checkout
---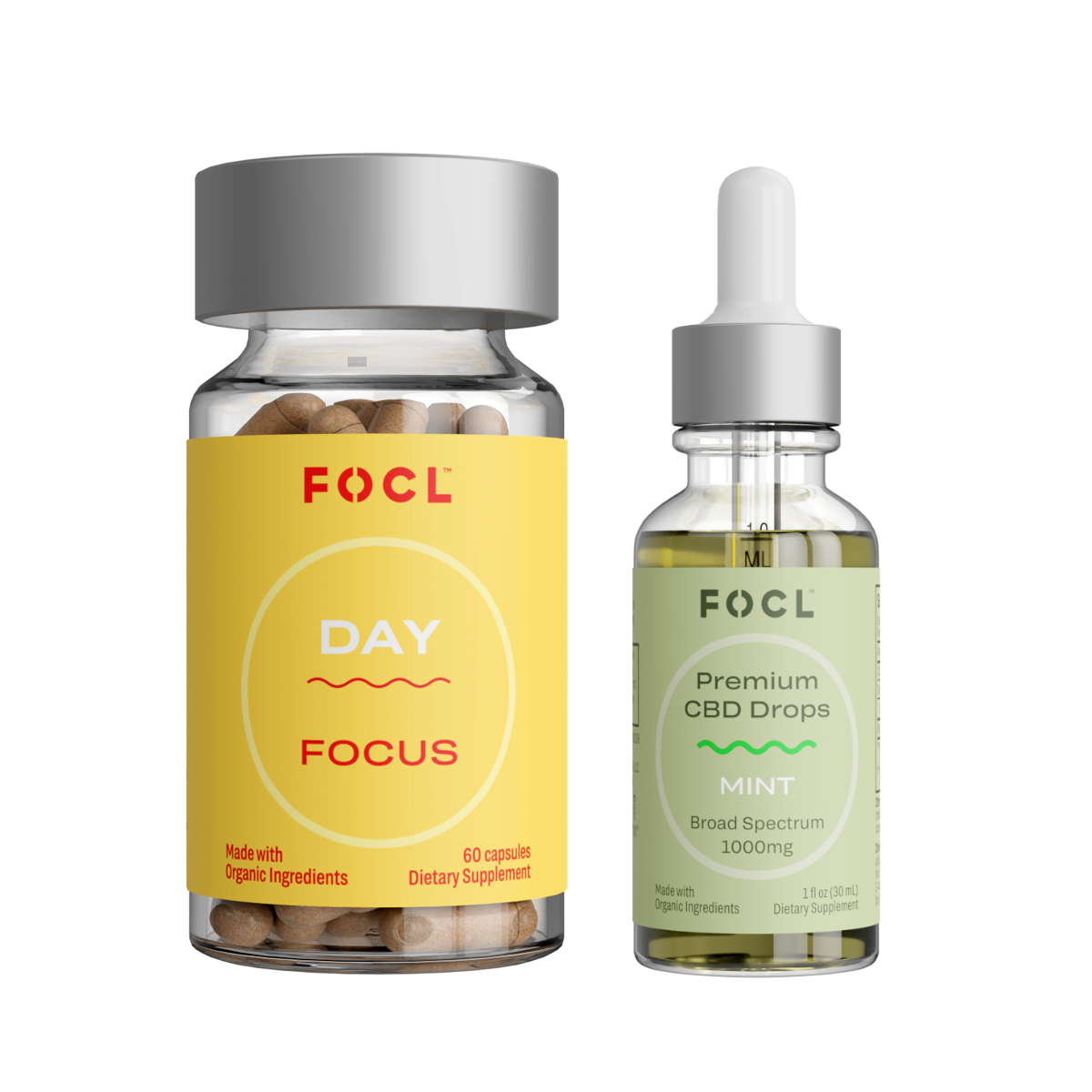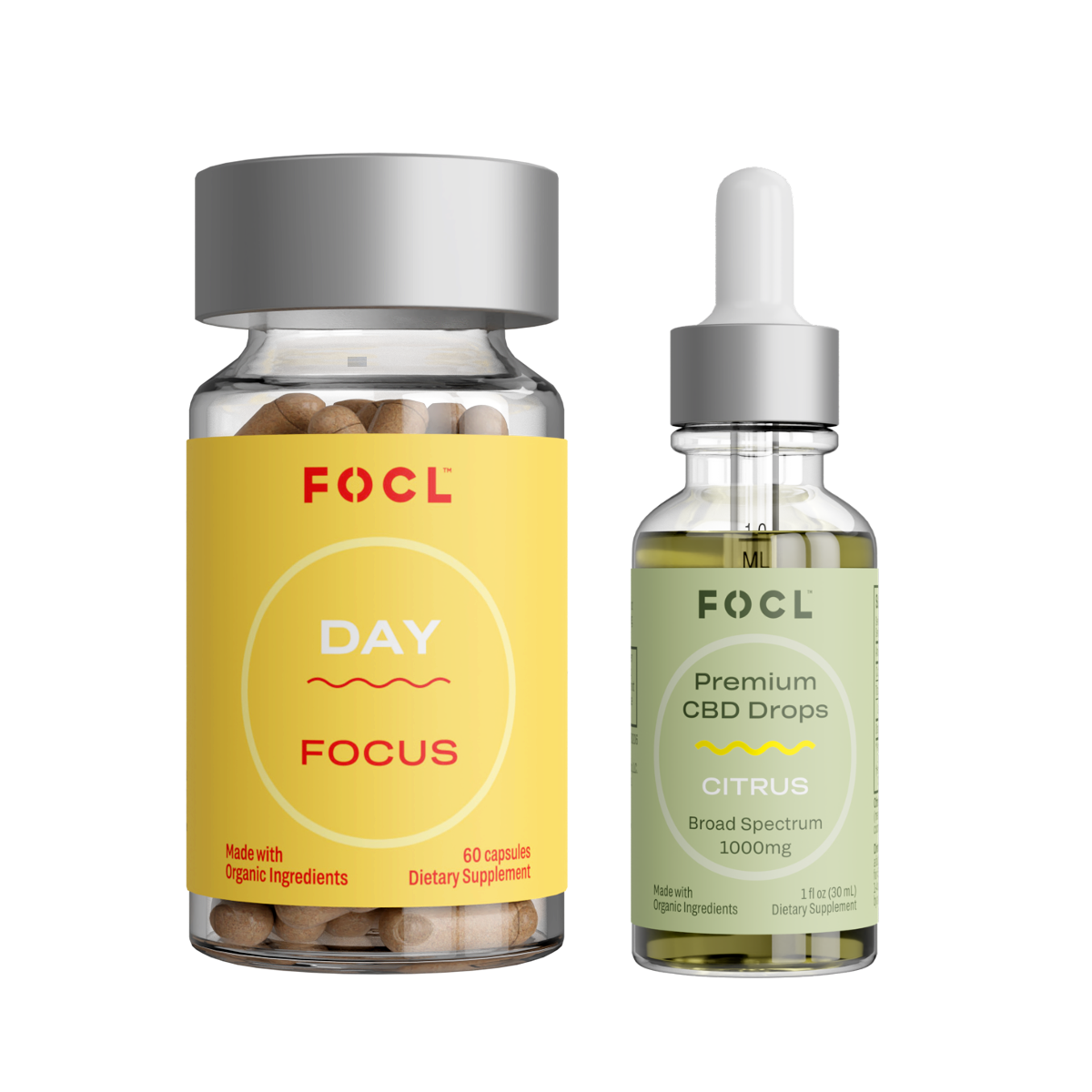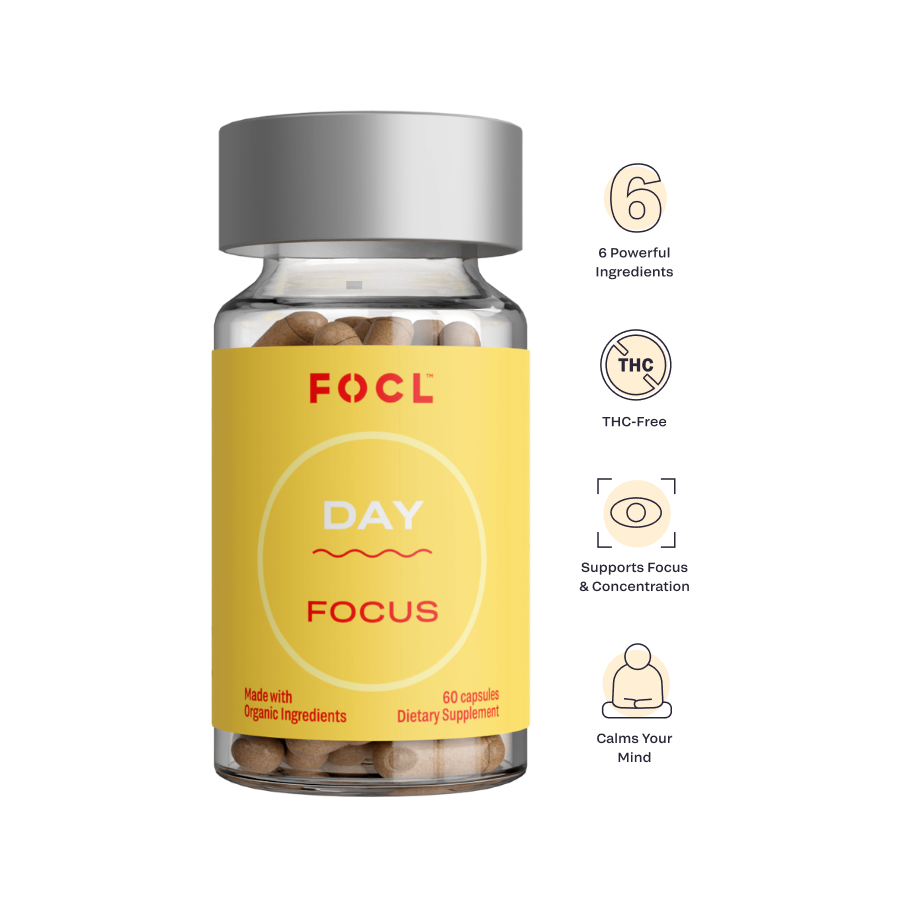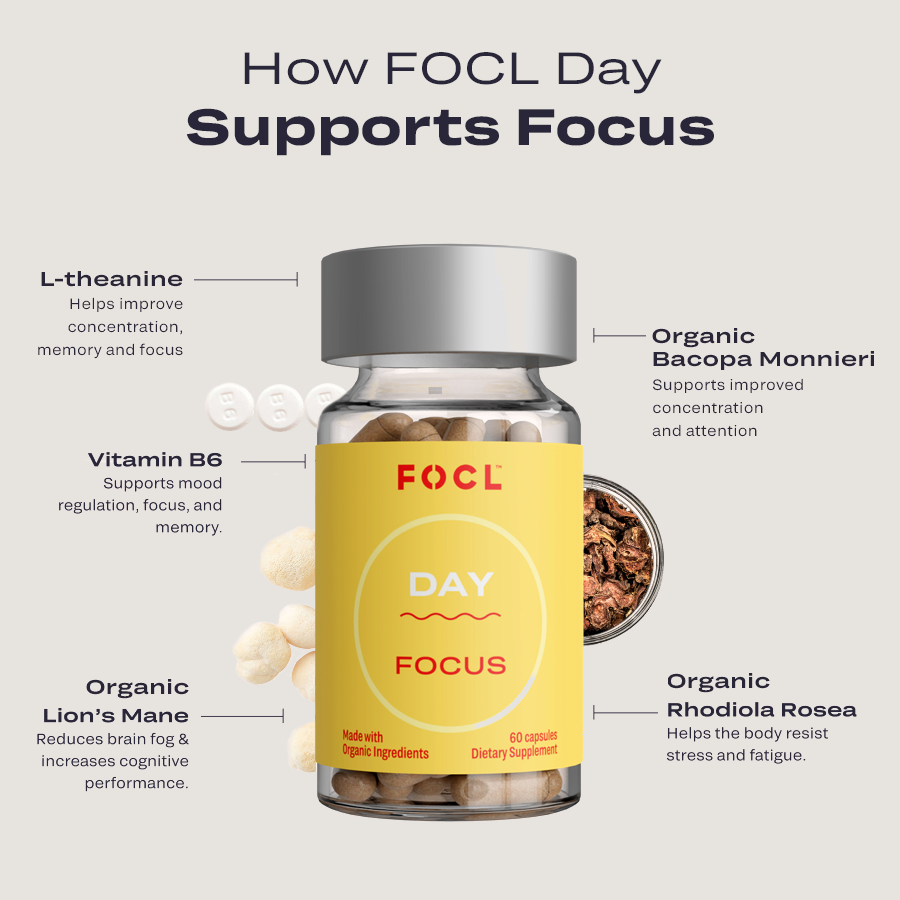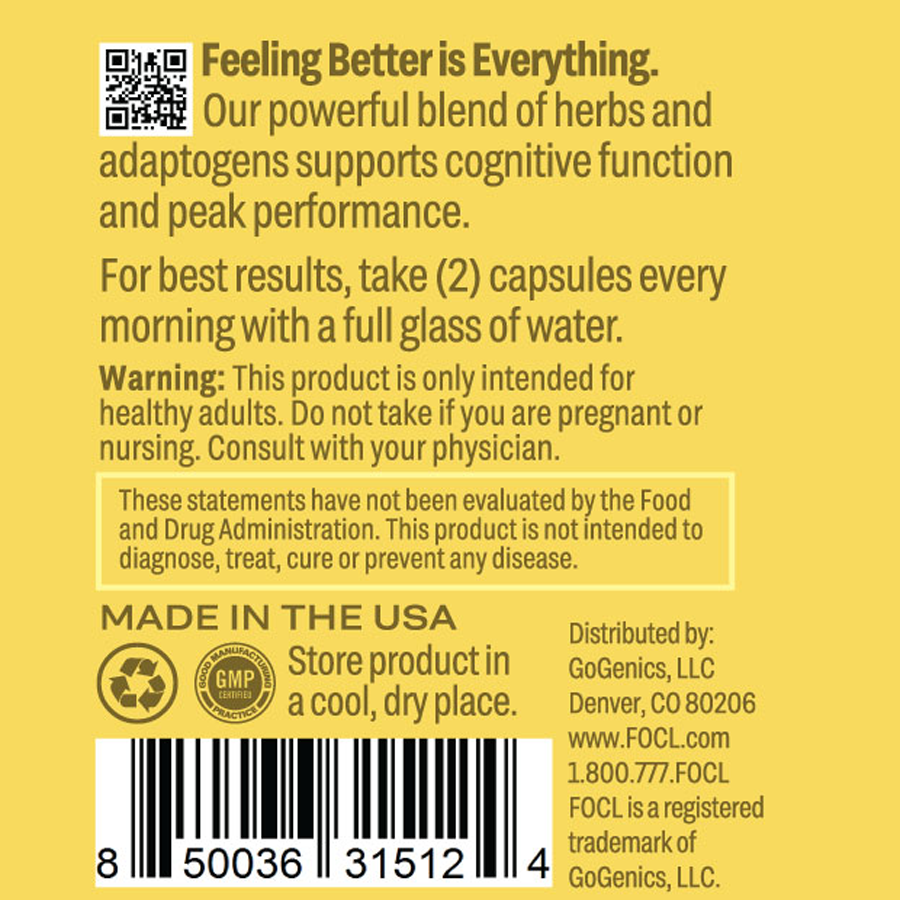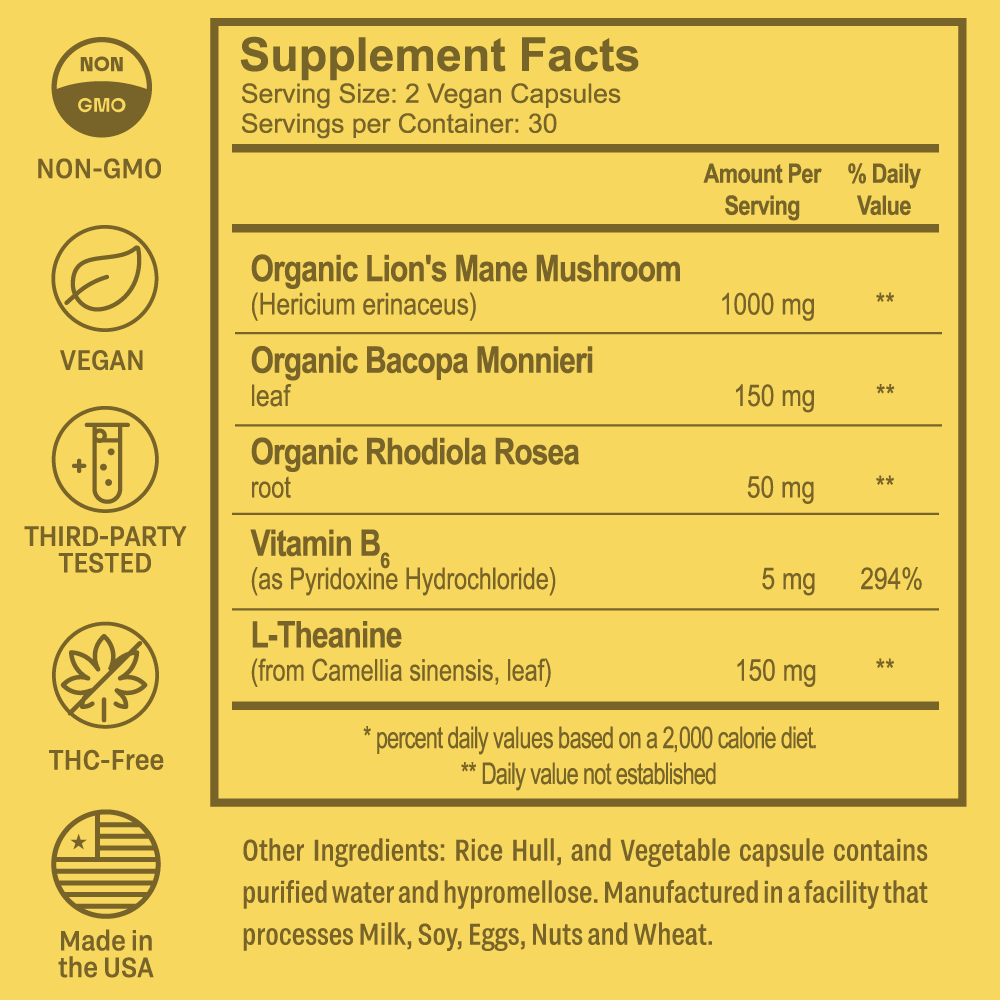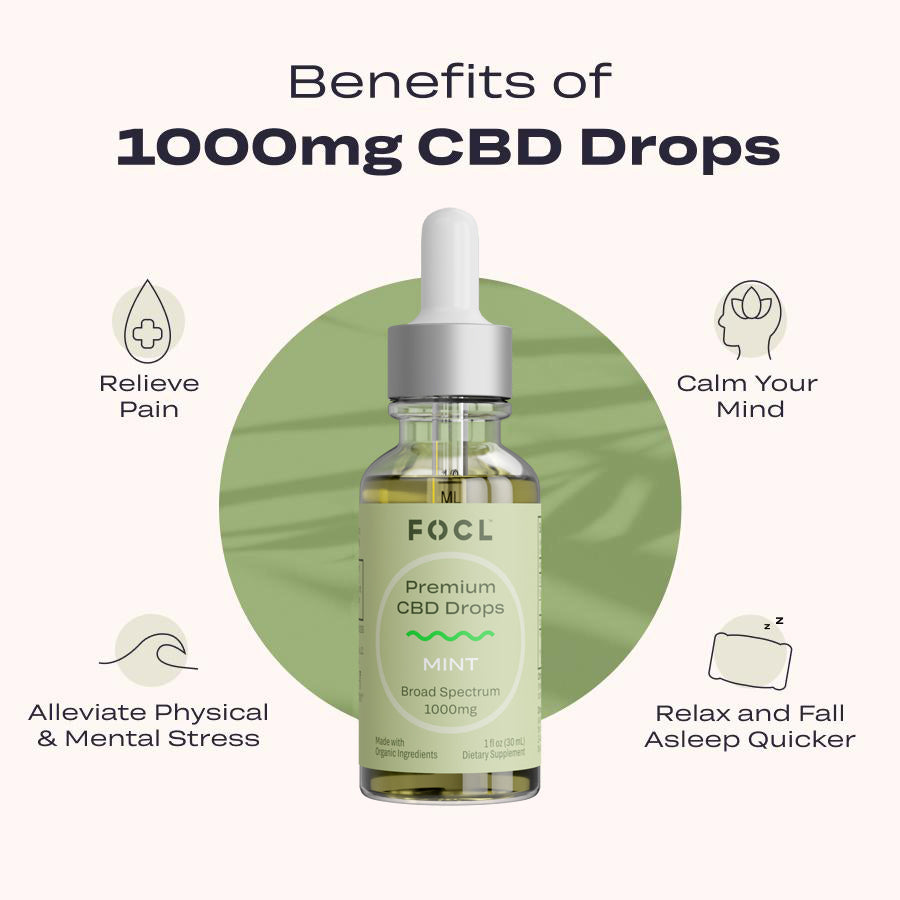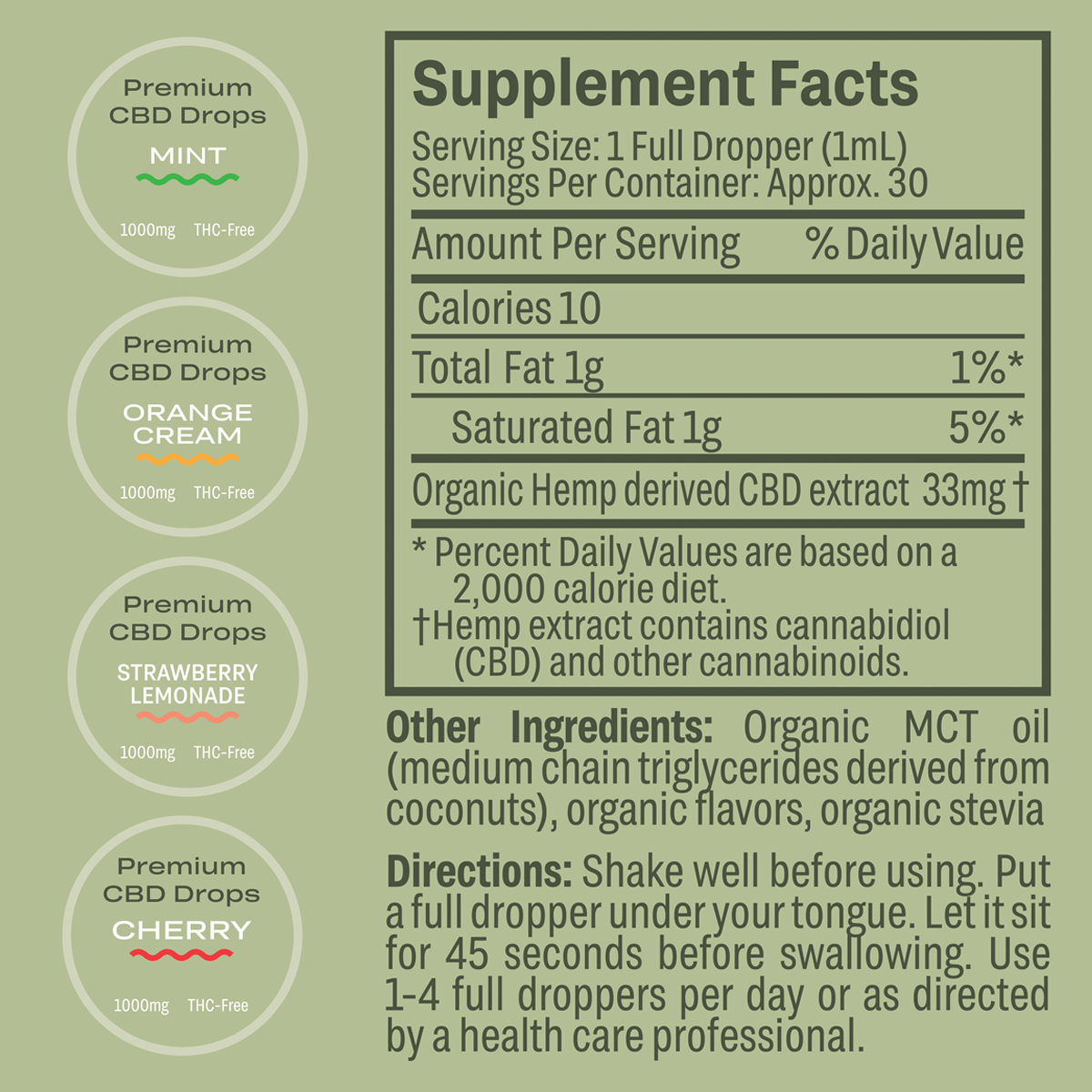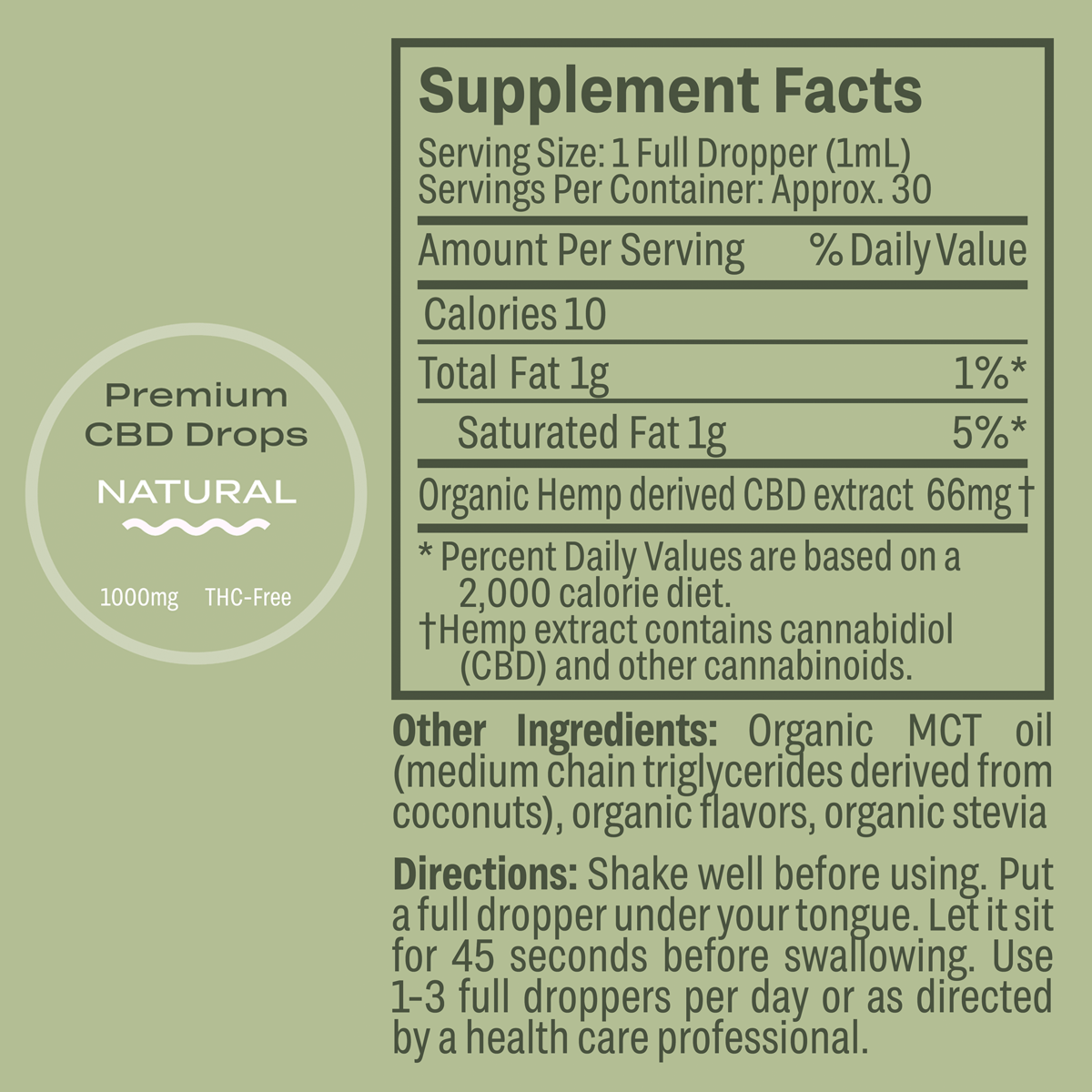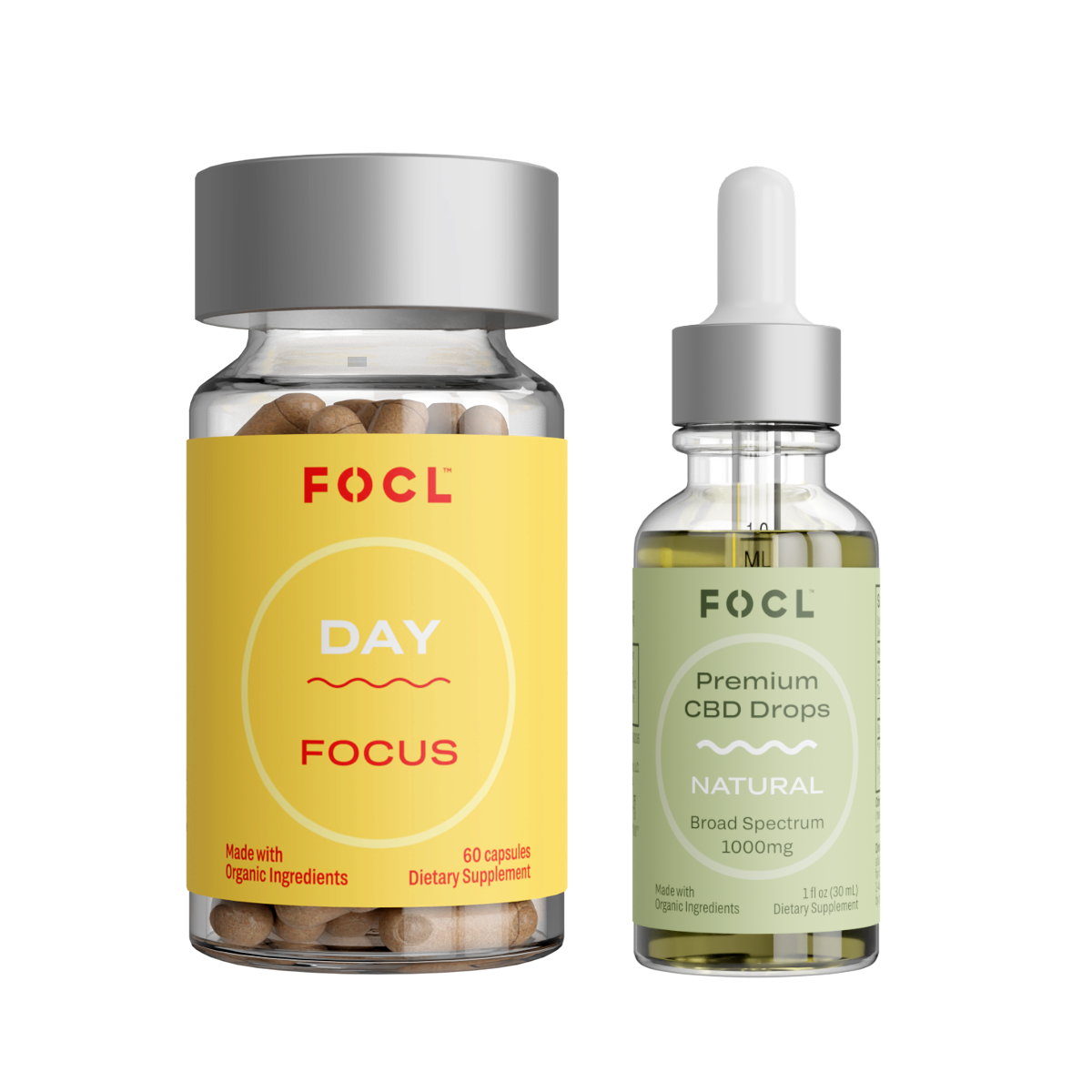 4.6 out of 5 stars Based on 117 reviews
This has been a nice substitute/alternative to ADHD medications. I cannot take stimulants, but do struggle with brain fog and focus at times. I also have anxiety so this has been a great way to calm and provide mental clarity. I do have POTS and found
Read more
My son takes these and we have noticed a big improvement in his clarity thought and being less tense.
This supplement has really improved my energy and focus throughout the day!
Not only does this product gift me the energy for the day, but also helps me focus. Good product
Recommended by my nephew. Better focus.
This has been one of the only things to help with ADHD burnout and lack of motivation. Started to feel results within the first week, and felt significantly better ever day after around four weeks. Has also helped with my anxiety. Highly recommend!
Great products! I take the Day supplements when I have a day when I need to be on point or wake up feeling sluggish. The drops work perfect when I have anxious days or am struggling with anxiety. Both products are perfect for the intended purposes.
I immediately felt the focus on my first dose. It helped me keep a steady focus throughout the day.