CBD Gummies
Regular price

Sale price

$49.00
---
Balance your stress and move through each day with ease.
Premium Natural Ingredients:

 

We never compromise on quality.
Premium Broad Spectrum CBD:

 

Promotes mind and body, focus and relaxation.
Crafted in the USA: Proudly grown and produced domestically.
or 4 interest-free payments with
during Checkout
---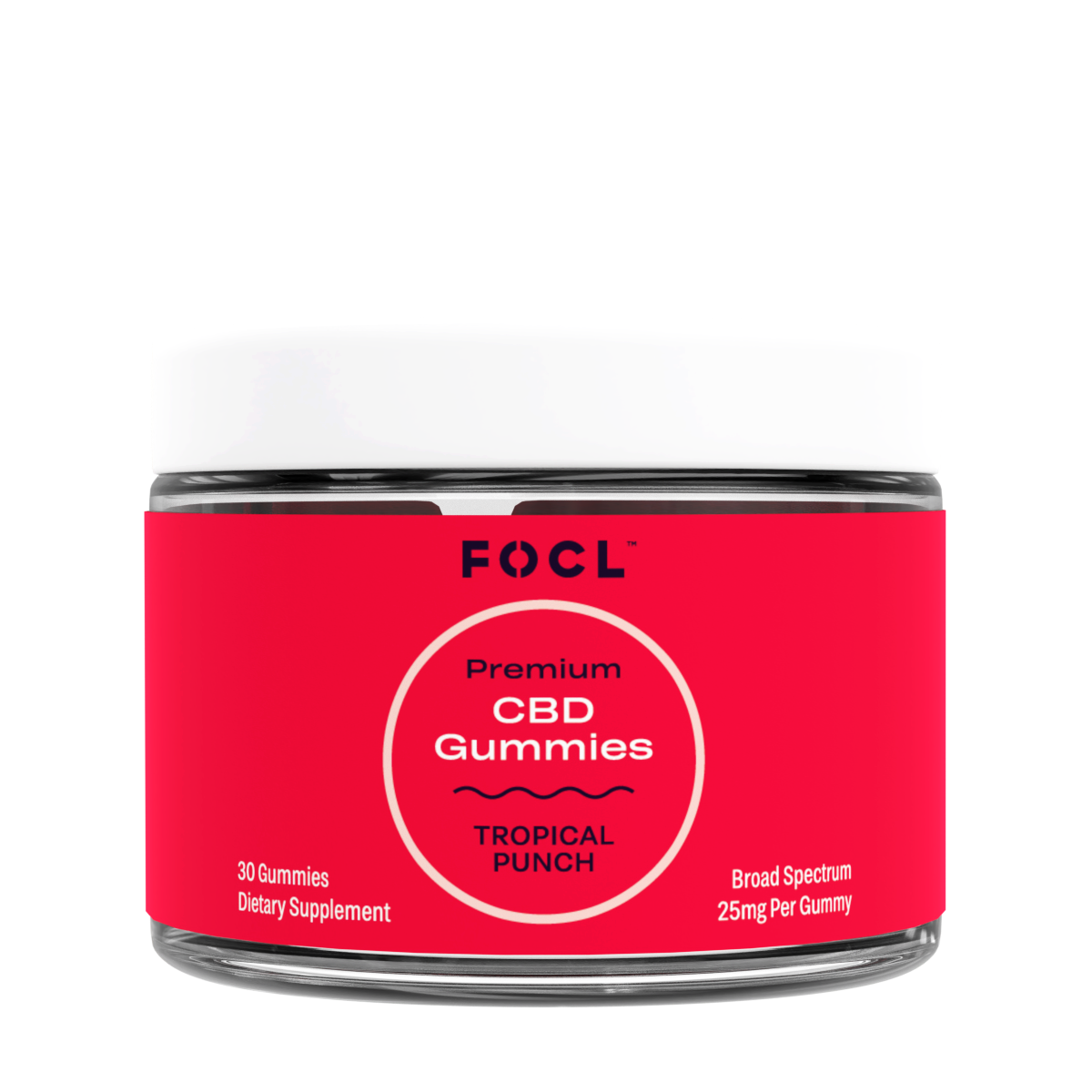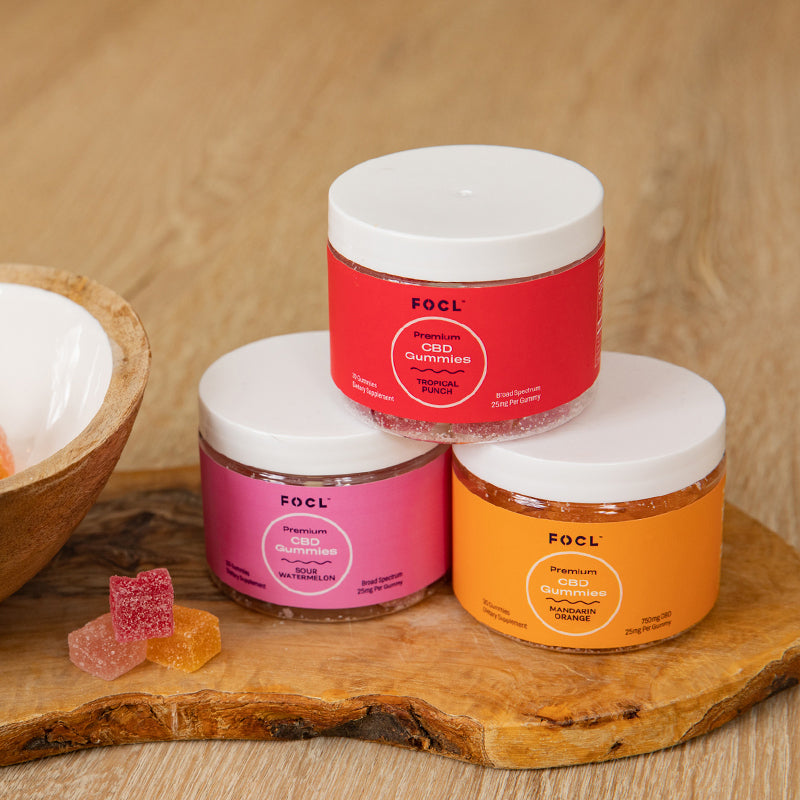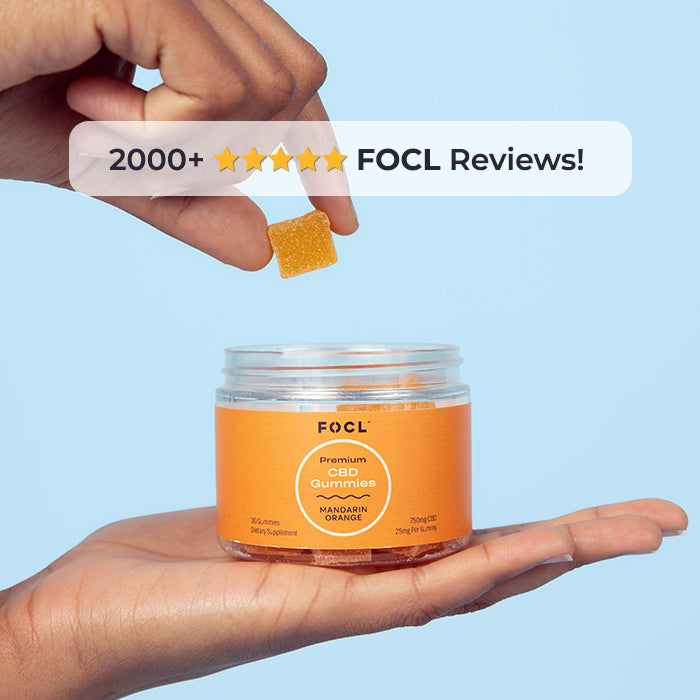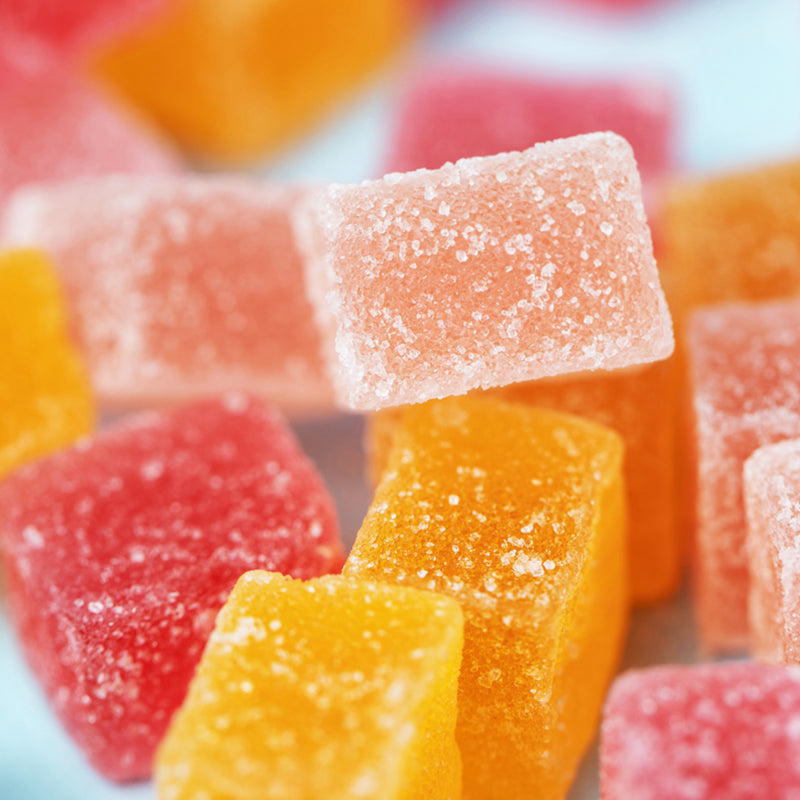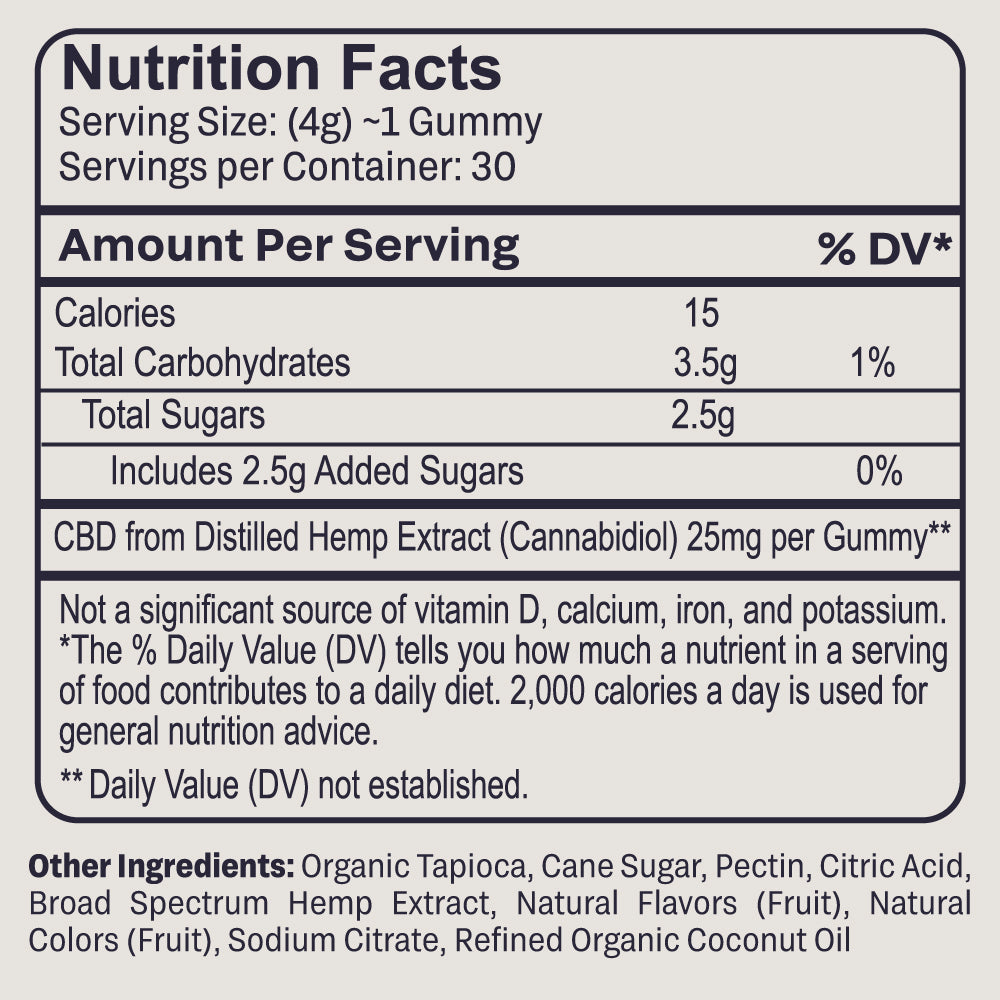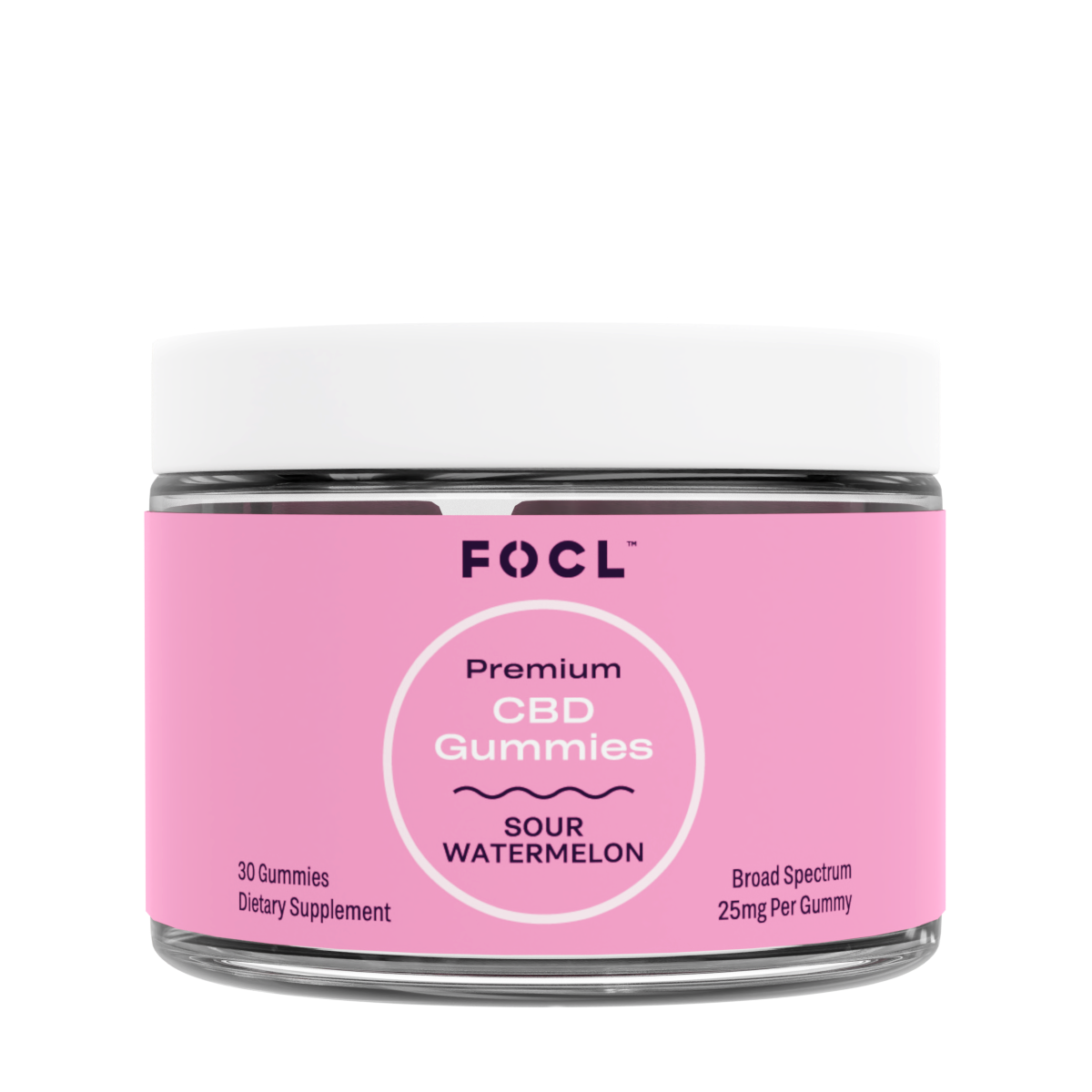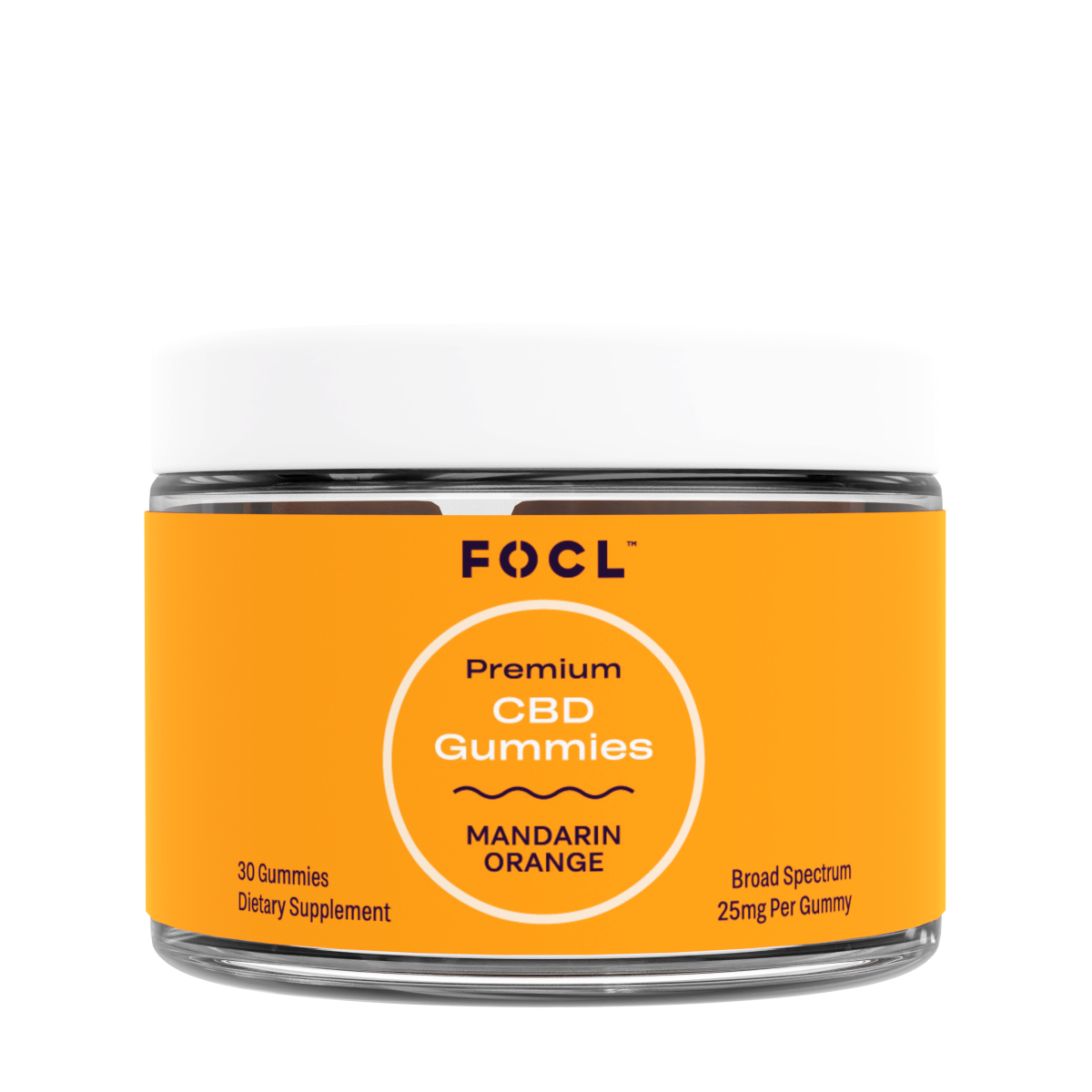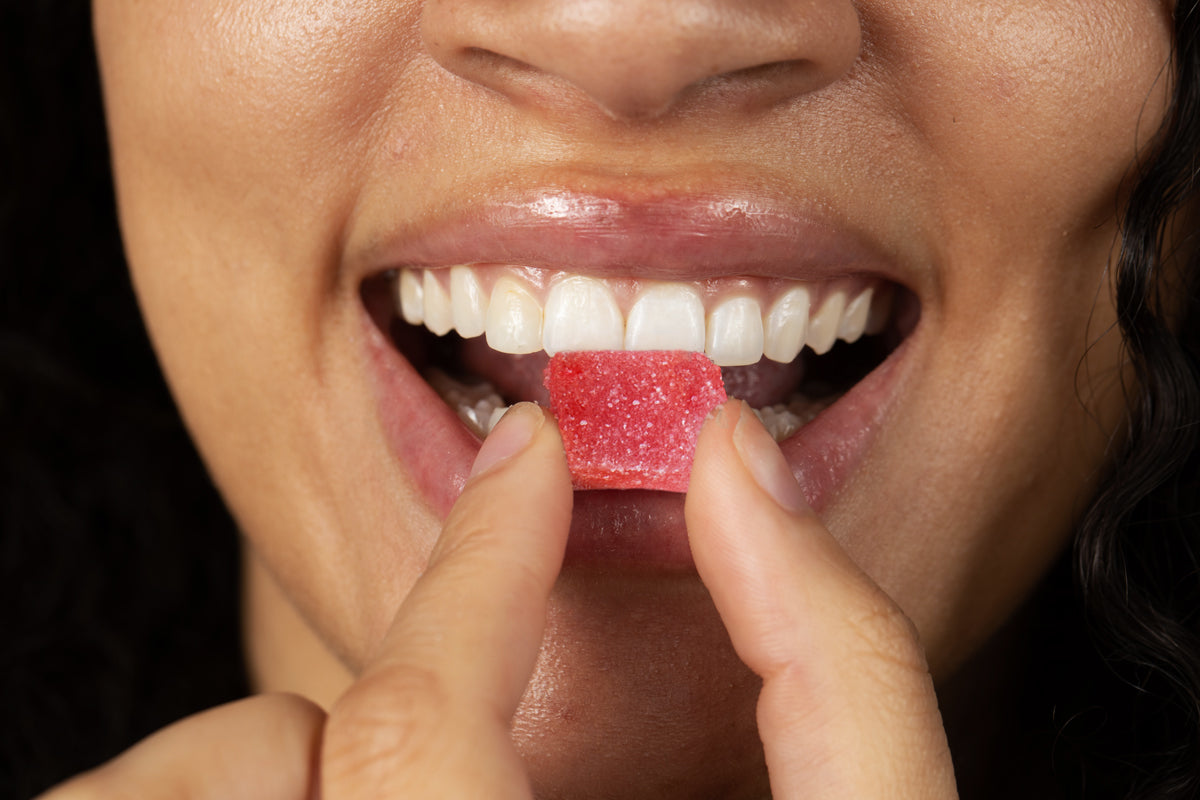 More bang for your bite
• Each gummy contains 25mg of Premium CBD.
• Melt in your mouth soft chew blend.
• Packed with natural flavors.
The Best Version of You.
Relax & Fall Asleep Quicker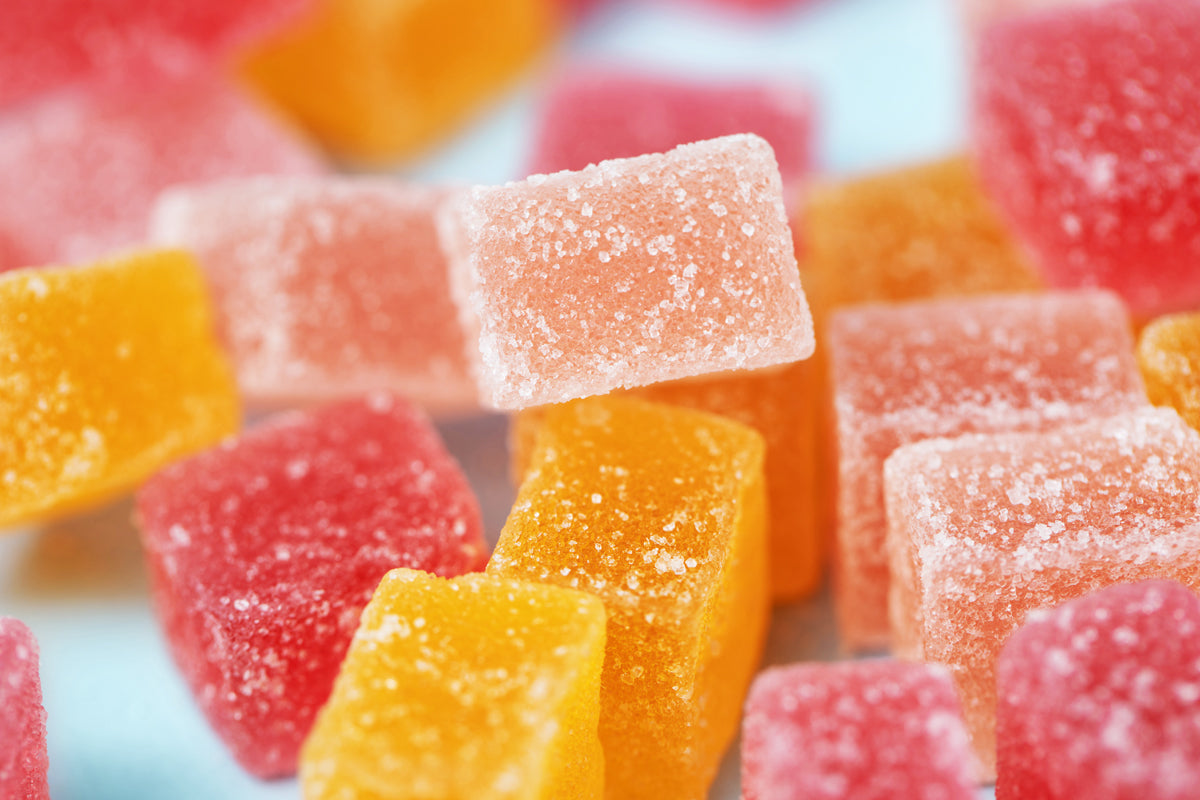 Only the Good Stuff
• We use organic ingredients whenever possible and source Premium CBD - made in the USA.
• Each gummy is non-gmo & vegan to better support your lifestyle needs.
• We're committed to keeping things clean and do extensive 3rd party testing to ensure the highest quality safety standards.
View Test Results
Better Together
Chill Out Bundle
Regular price

$108.00

Sale price

$86.40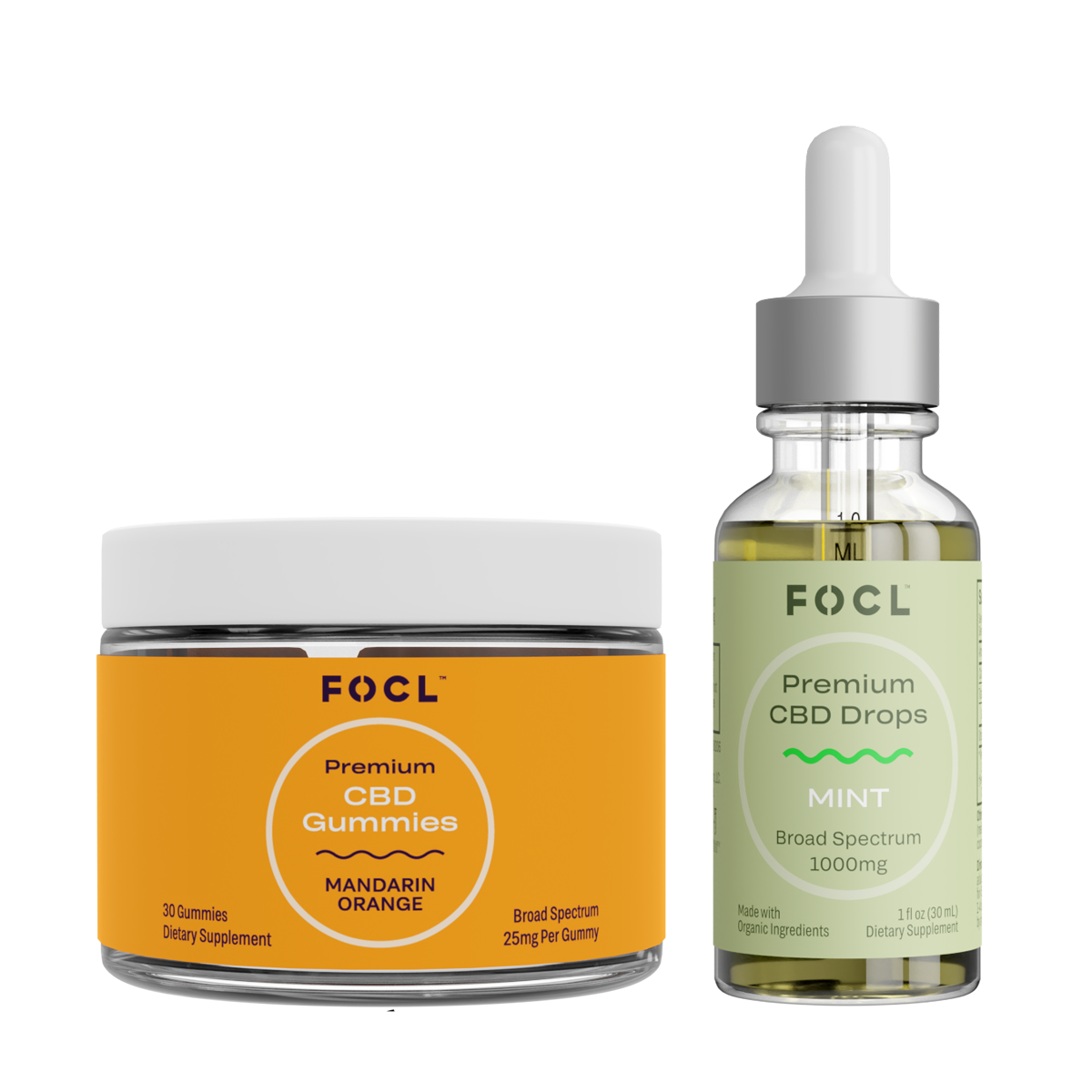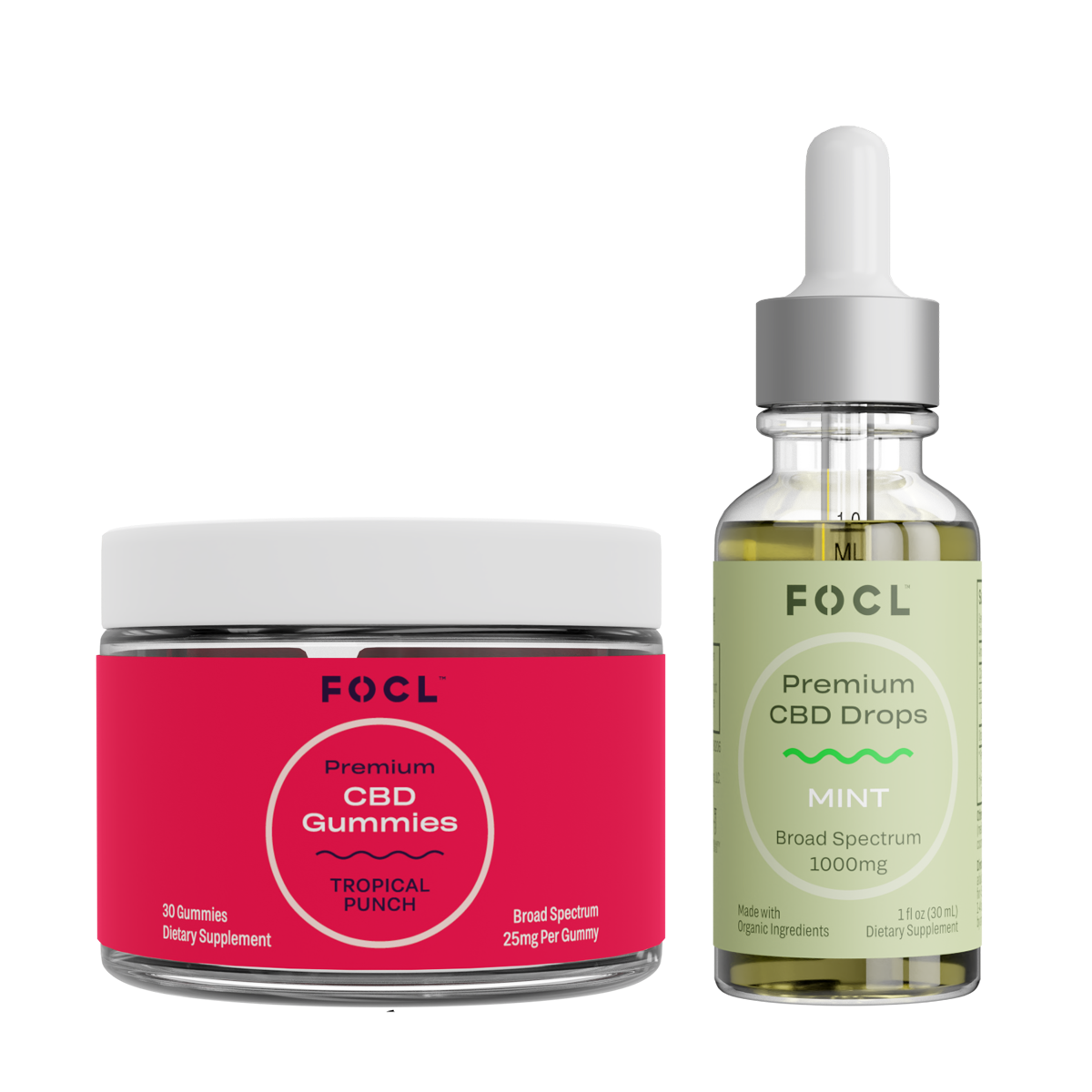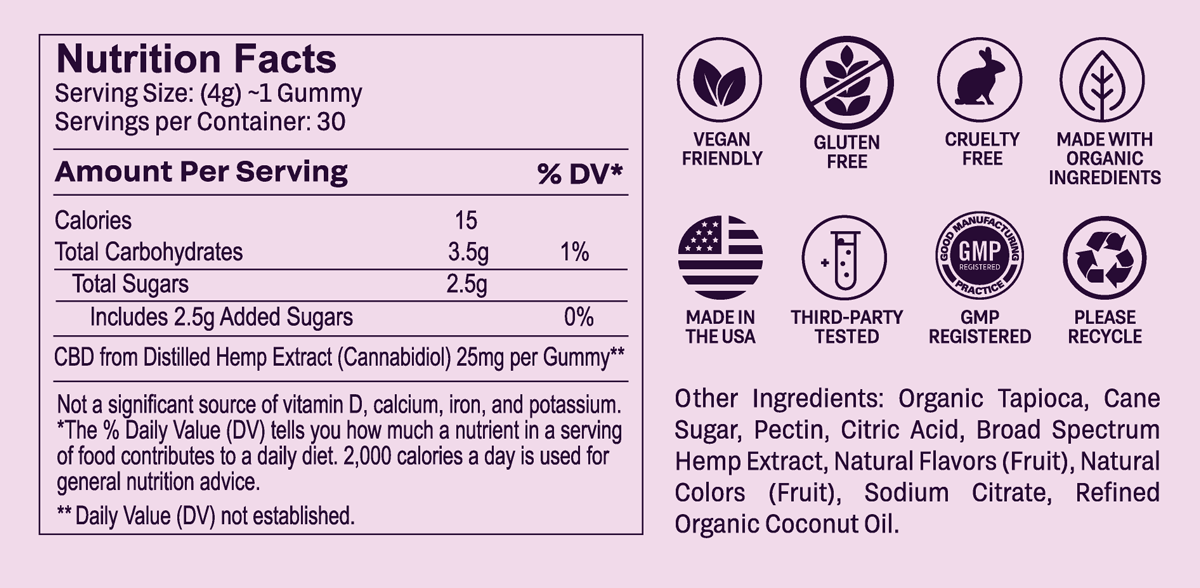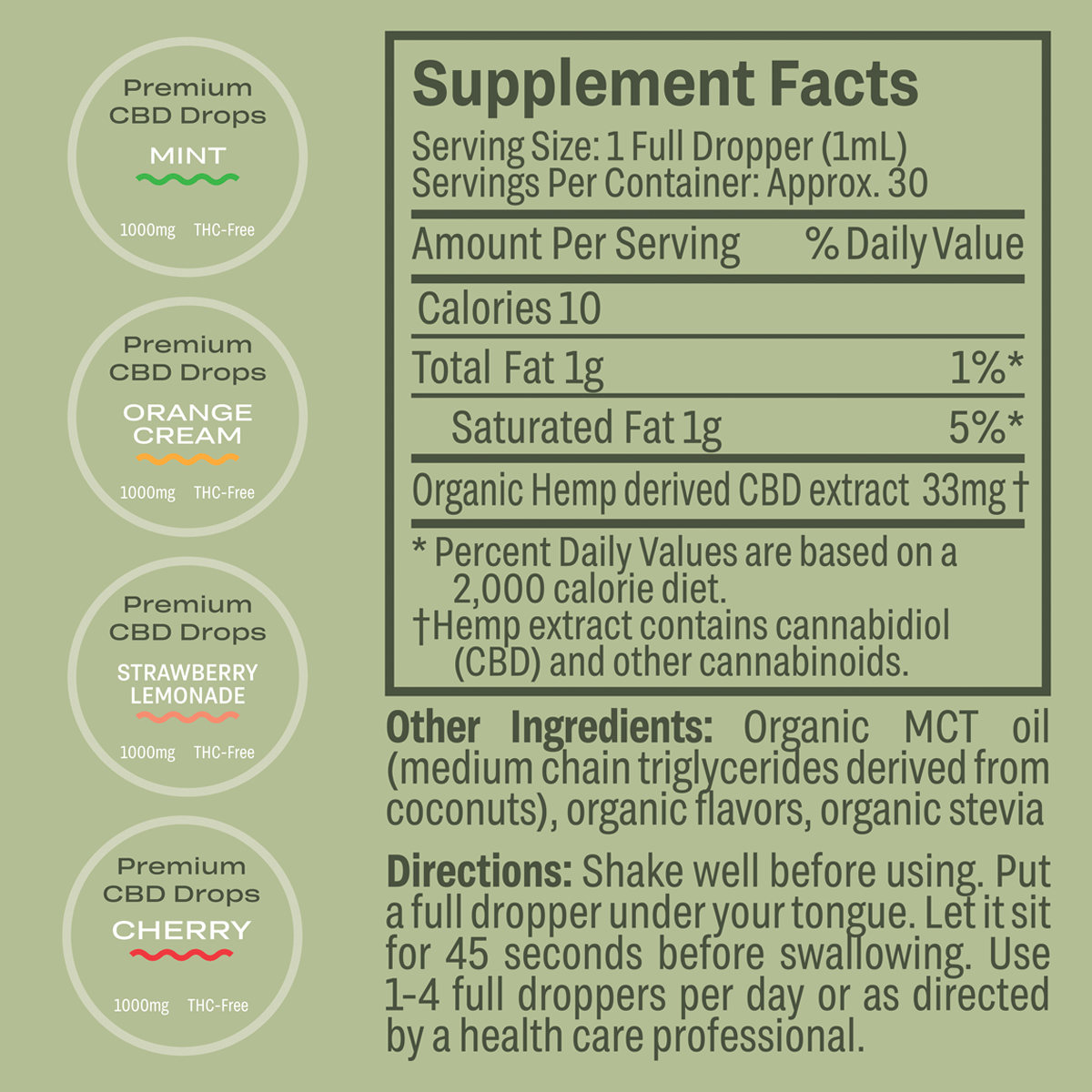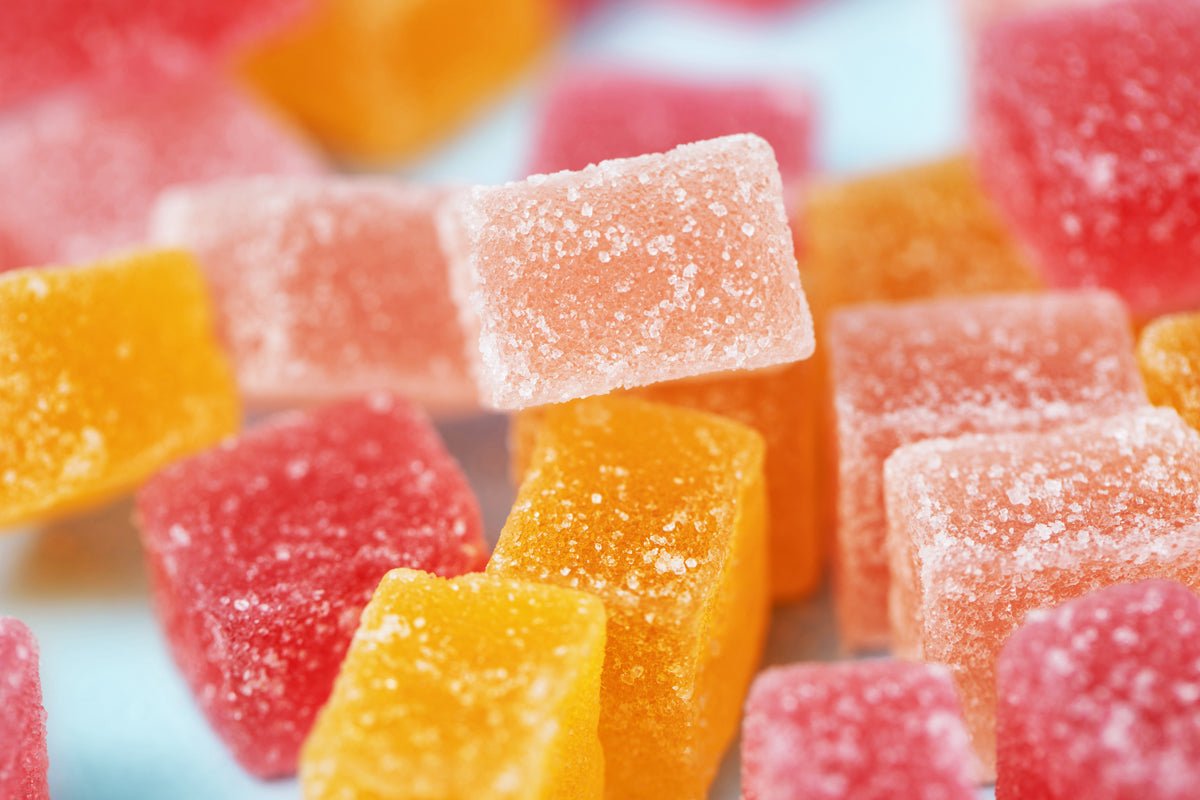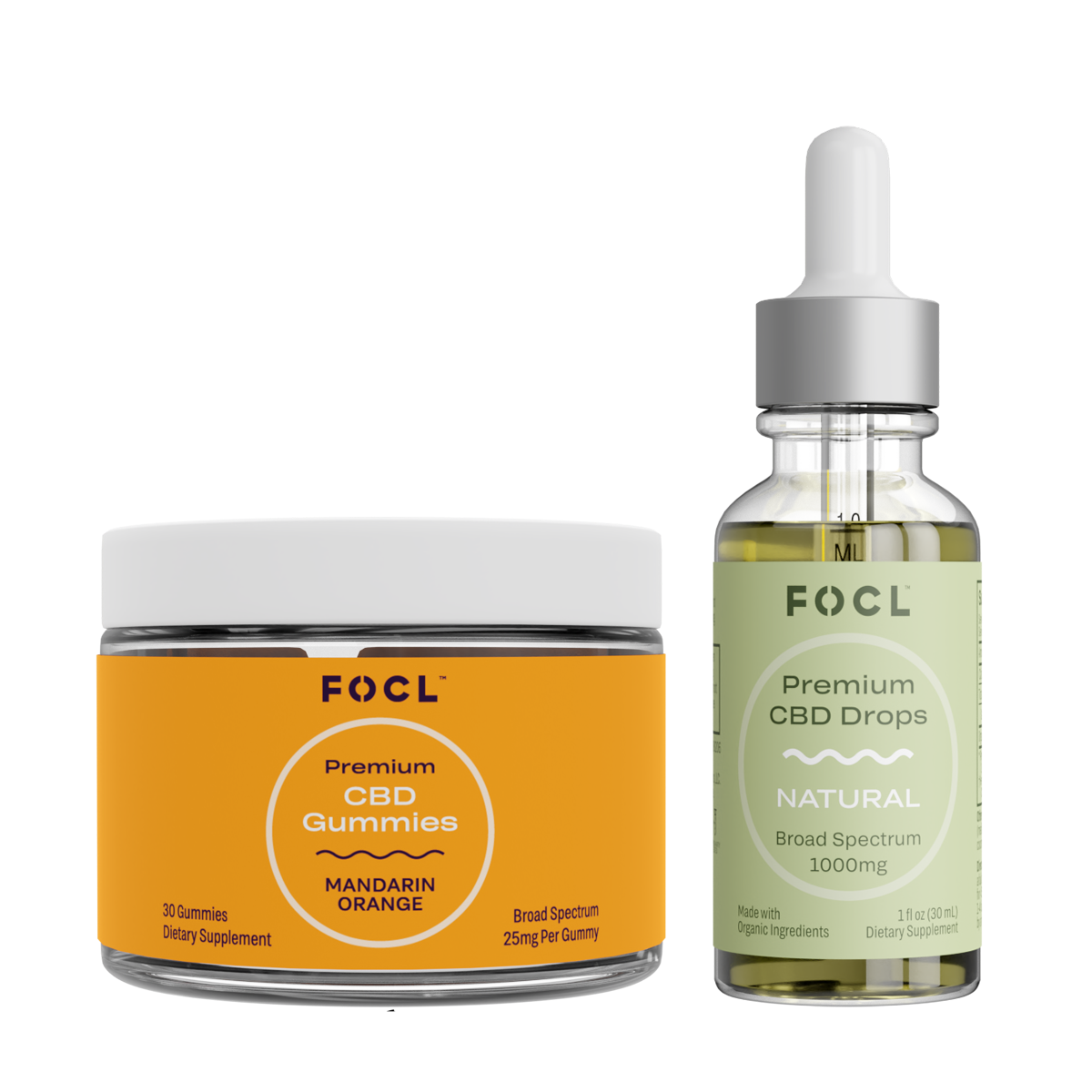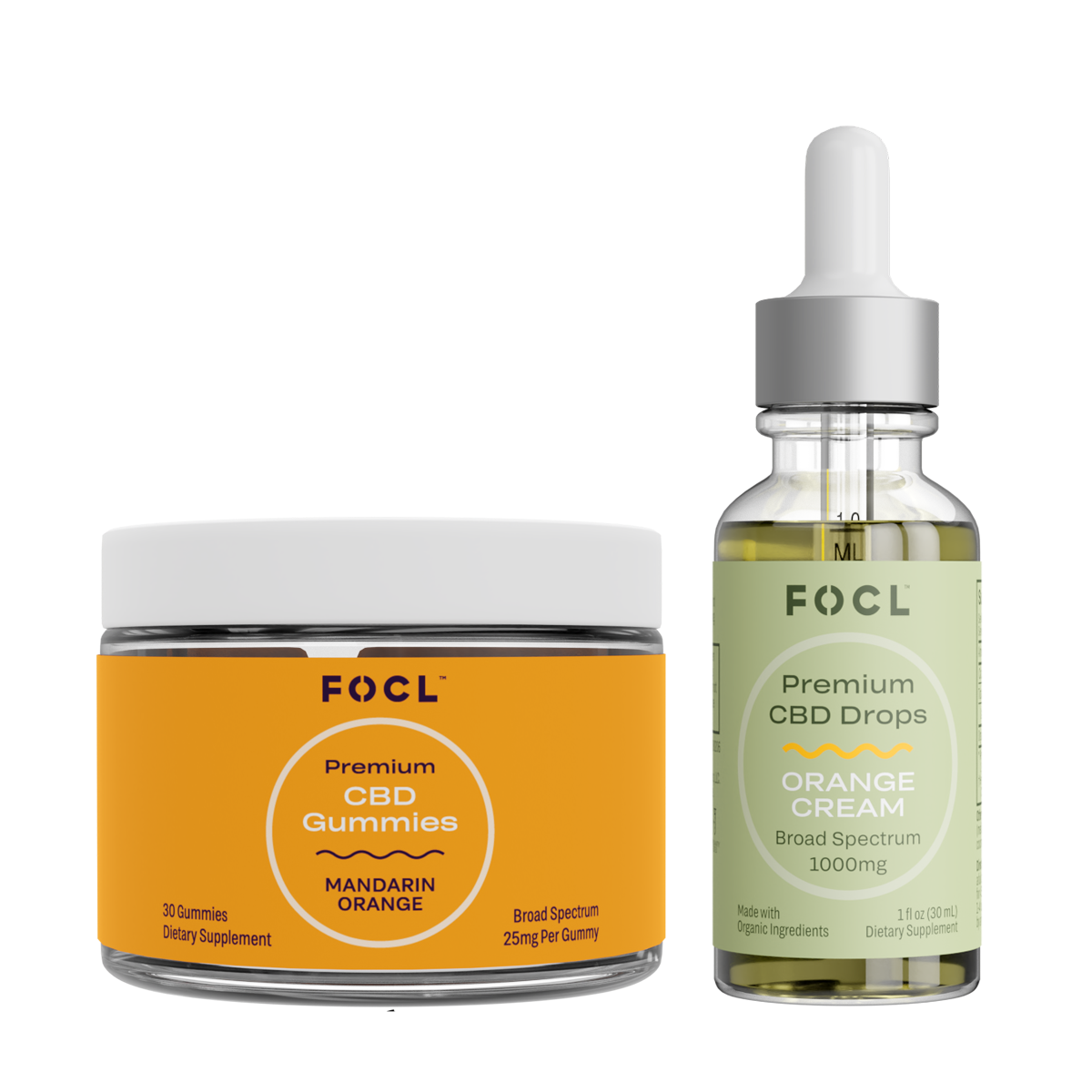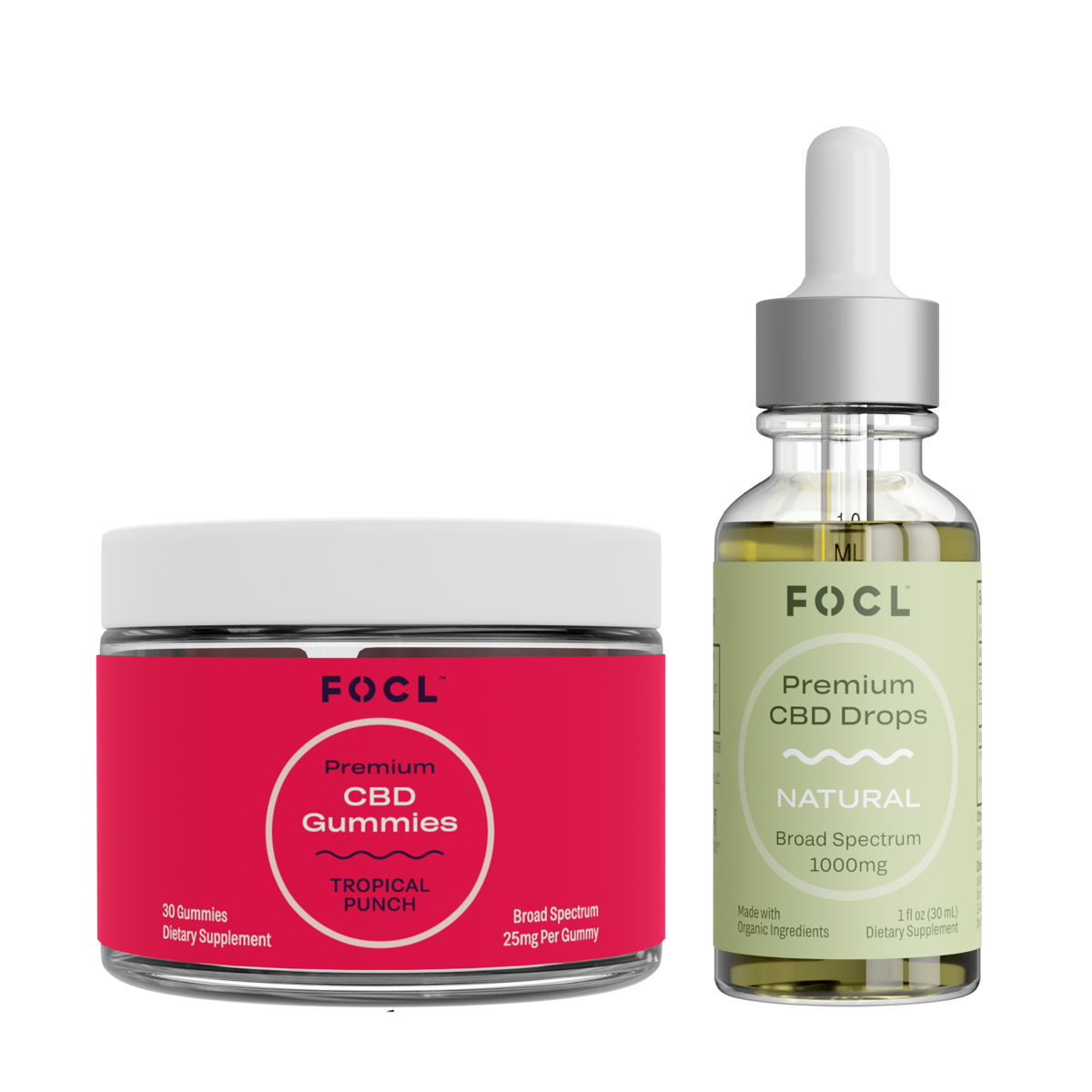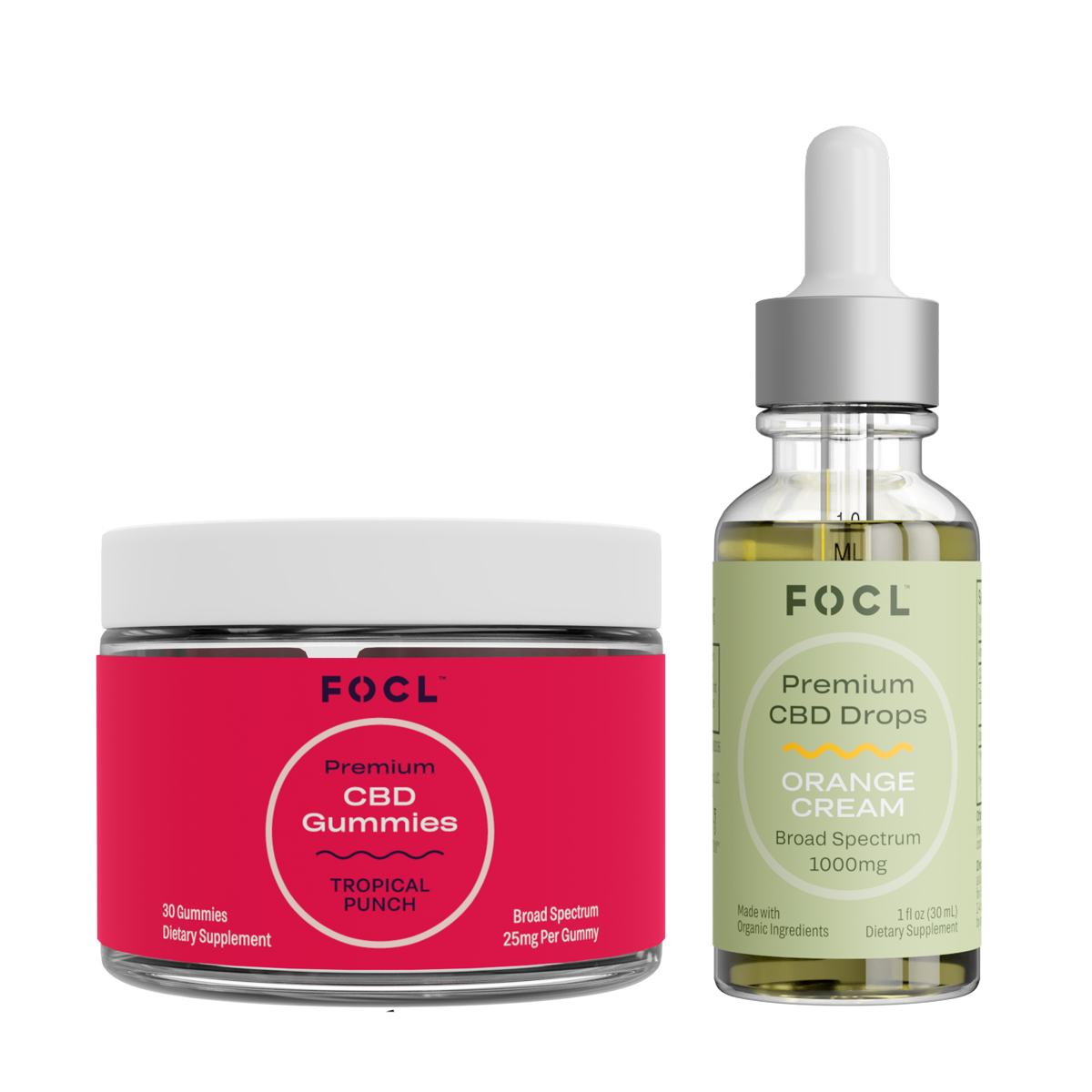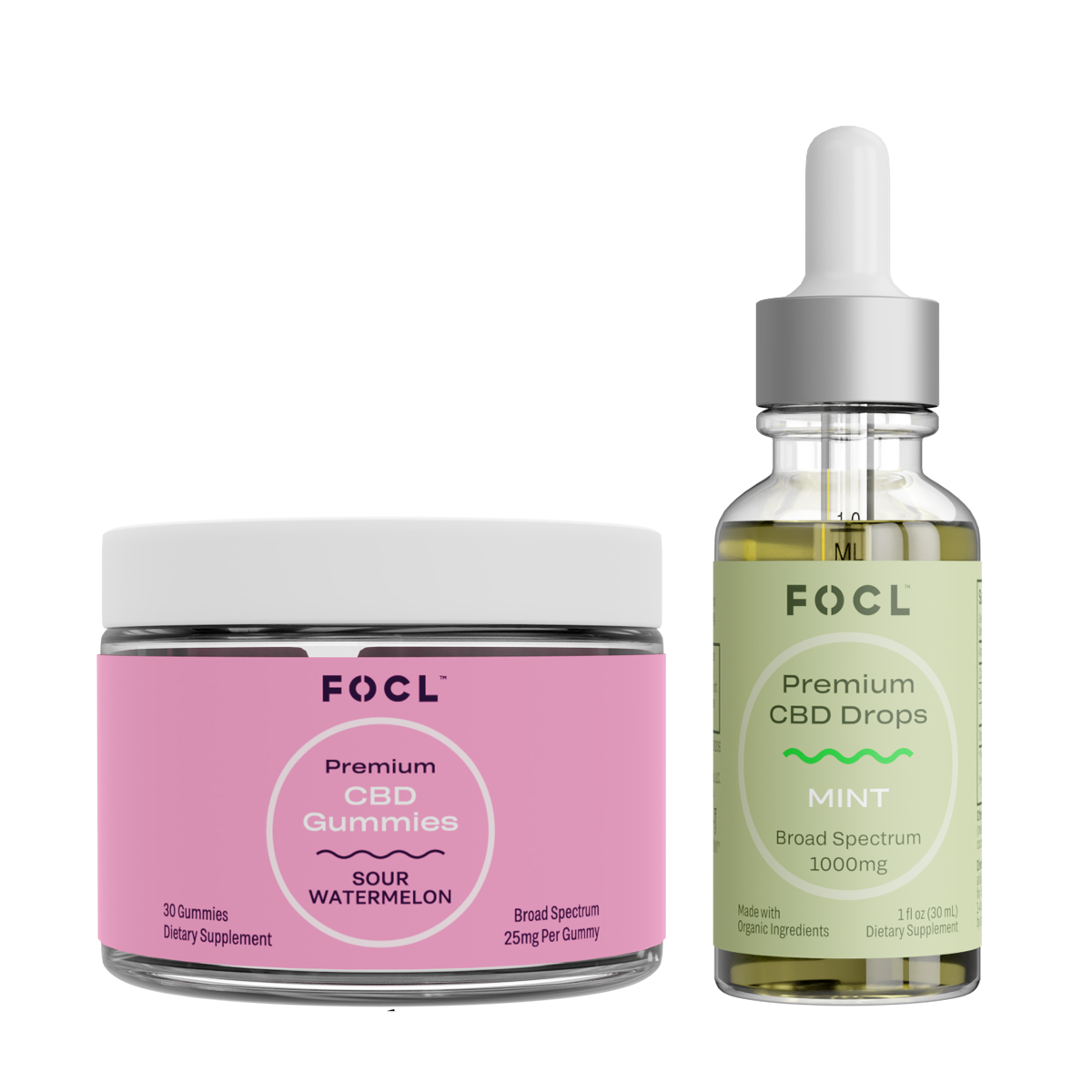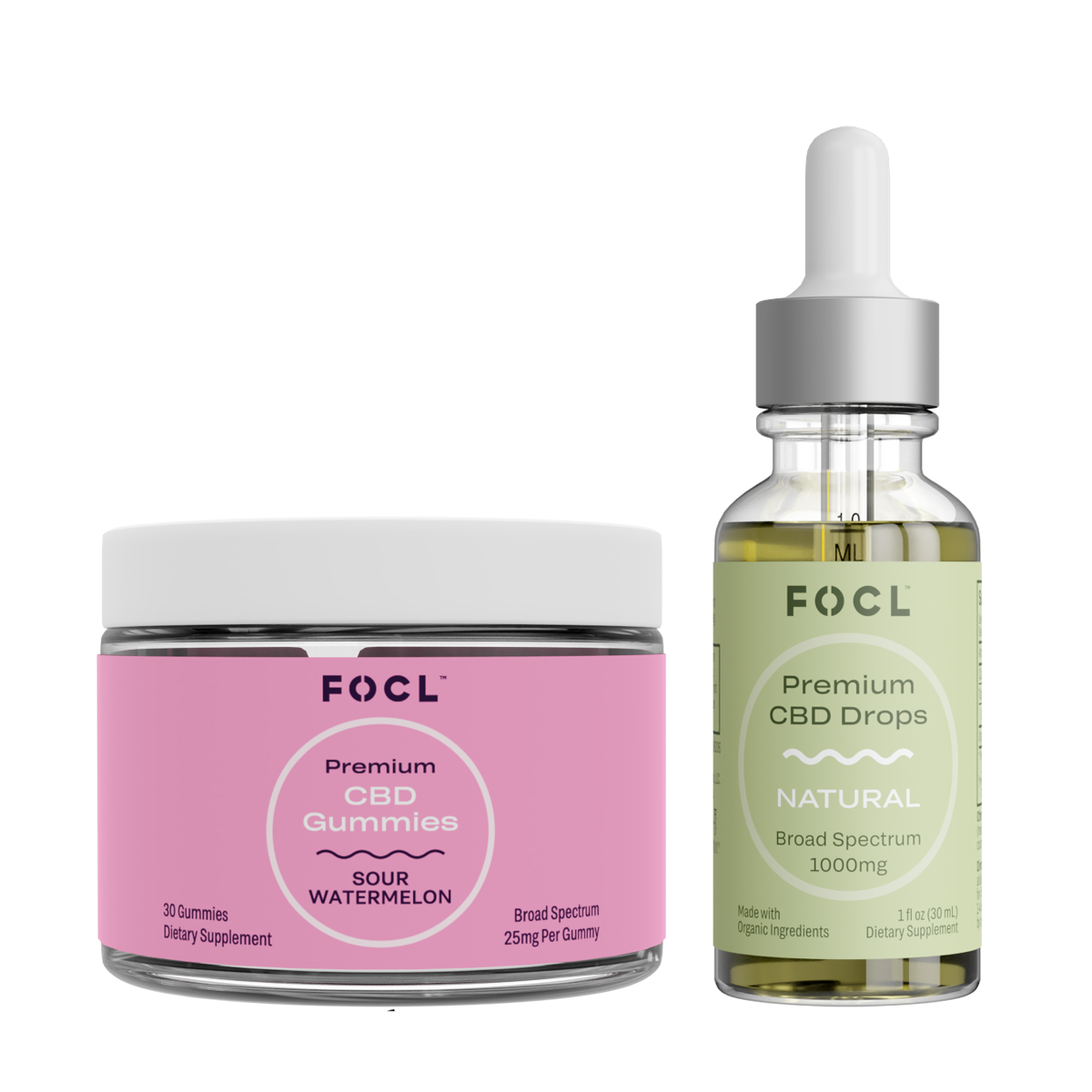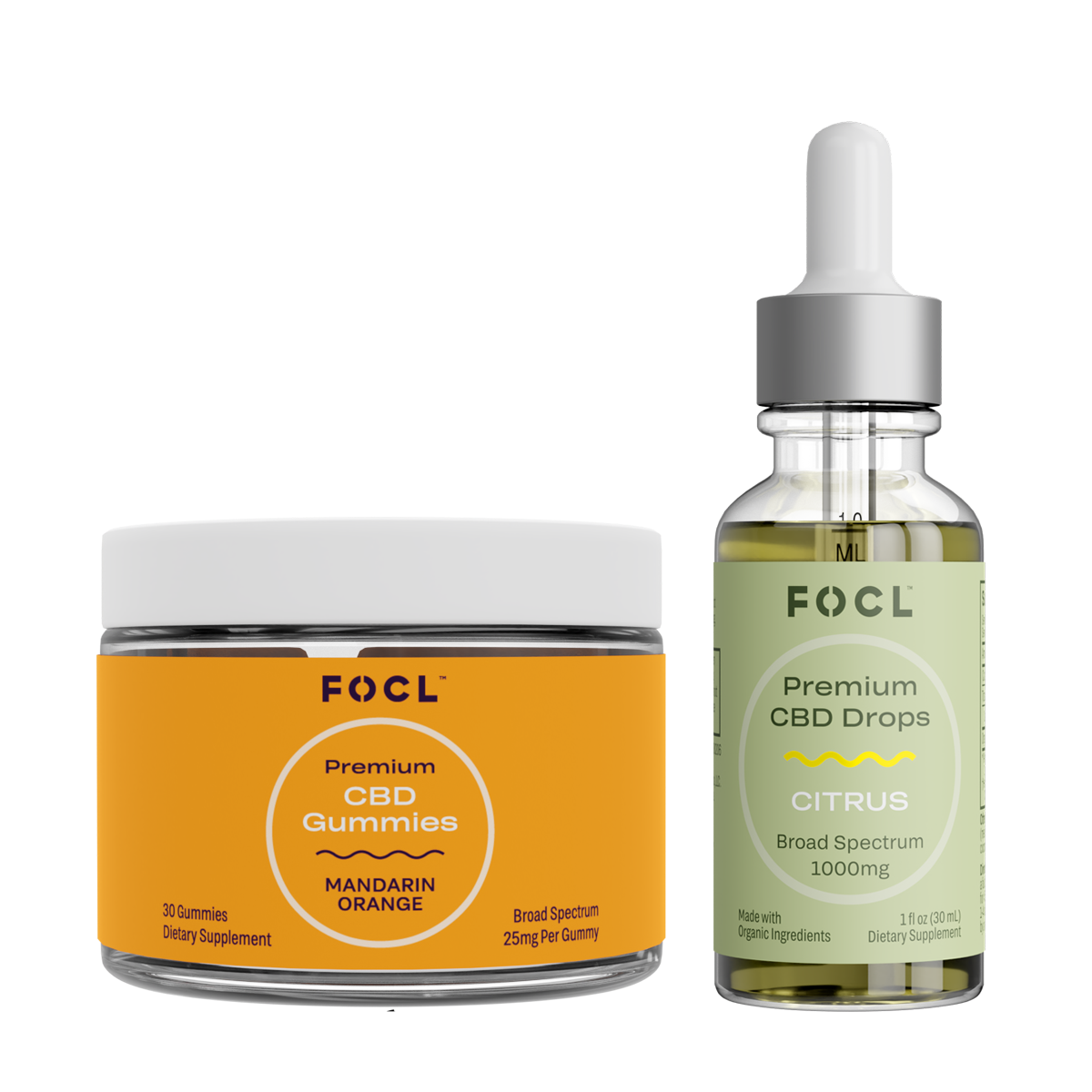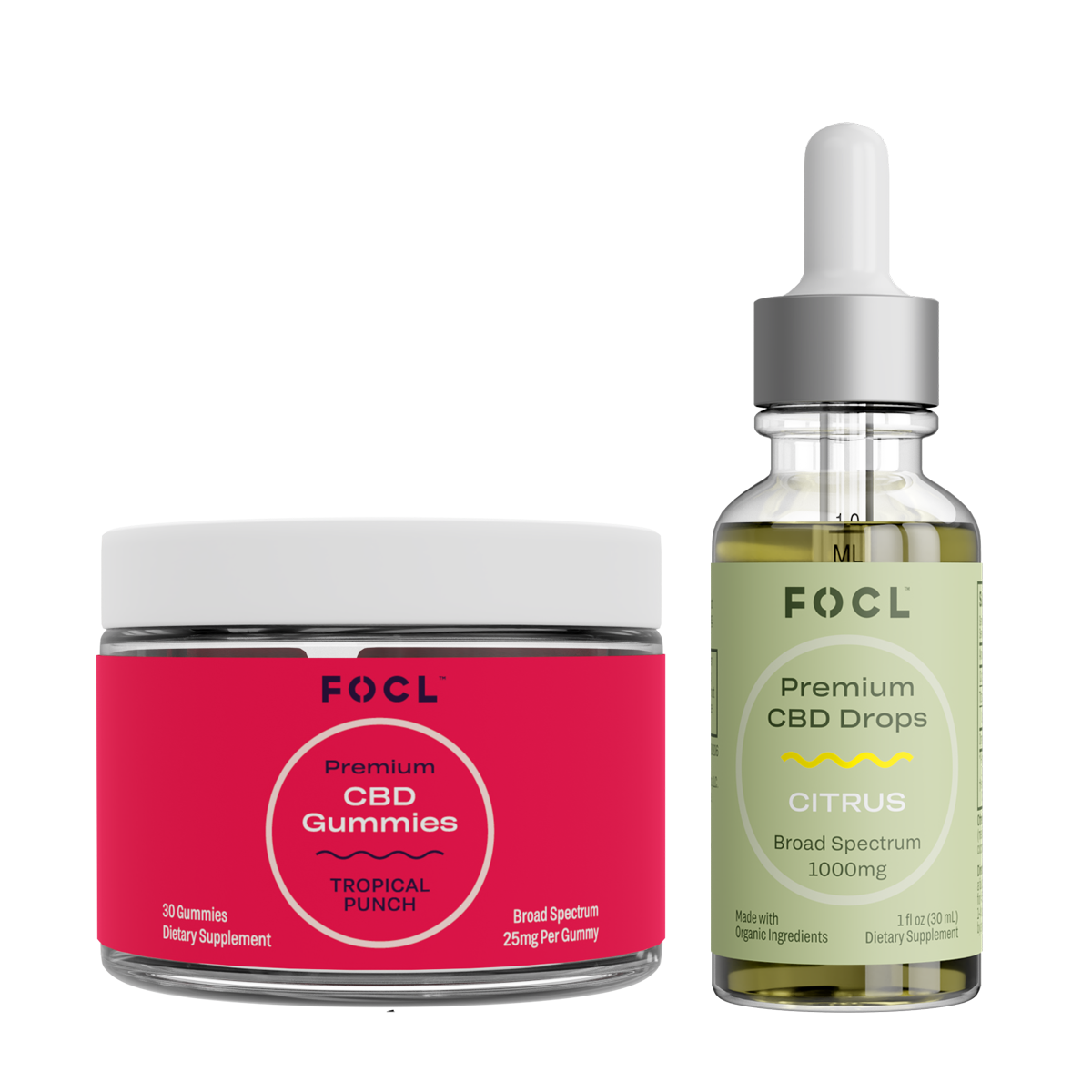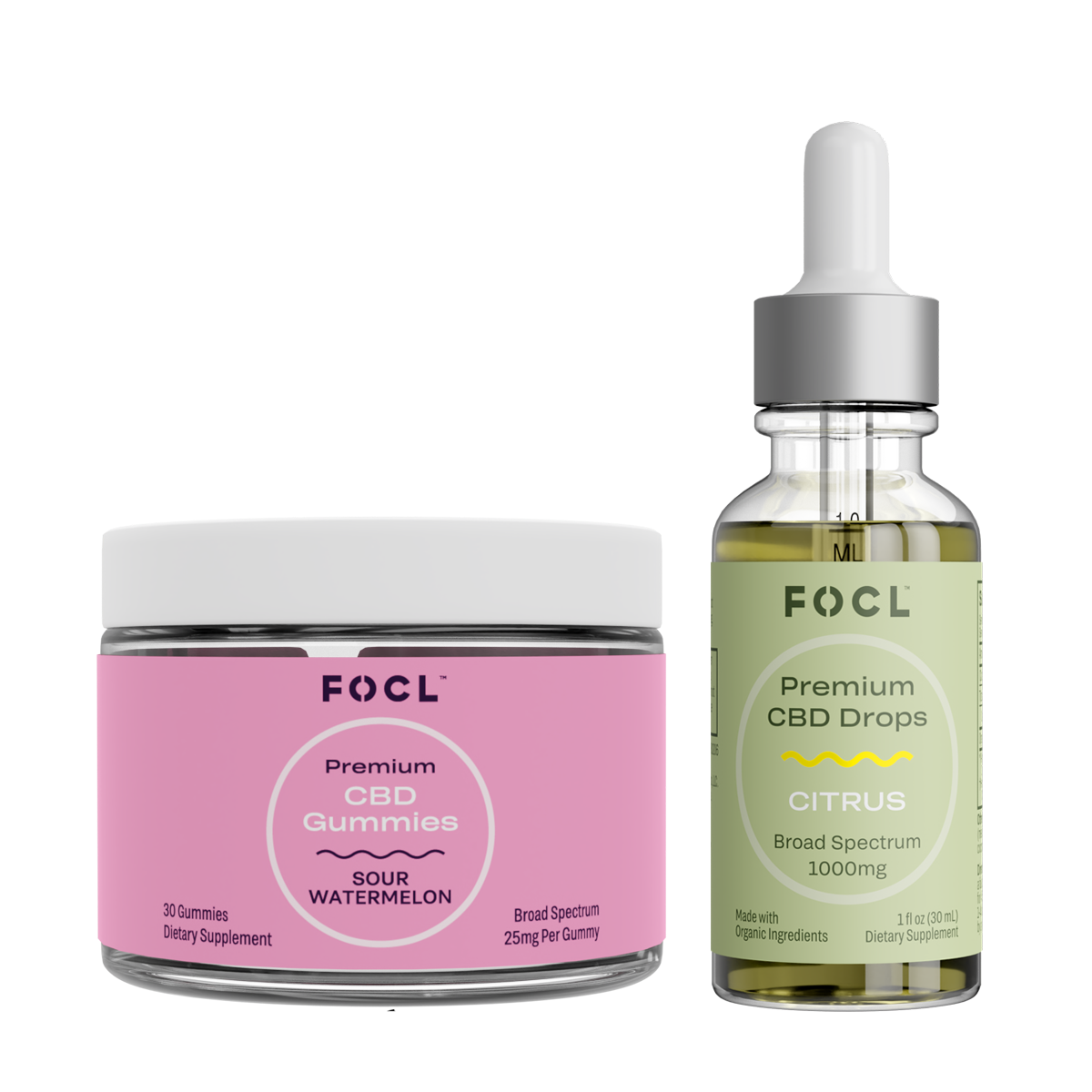 Premium CBD Gummies FAQ
You've probably heard a lot about CBD — these days, it seems to be touted as a cure for all ills. But what should you know before you start taking CBD gummies? Read our top FAQs below and check out our quality CBD gummies and other products.
What Do CBD Gummies Do To Your Body?

There is some evidence that shows that CBD can help with a variety of health issues, including sleep disorders, fibromyalgia pain, multiple sclerosis-related muscle spasticity, and anxiety. (1) Scientists are still learning about the ways that CBD can help people improve their mental and physical health. Many users report that oral CBD helps relieve anxiety and pain and helps improve their sleep.

But how does all of this work, exactly? Scientists aren't exactly sure why we have an endocannabinoid system or how it developed, but we have a whole part of our inner system that is made to interact with compounds from cannabis. (2) This system has receptors that receive the signals from these plant compounds. 

A psychoactive compound such as THC results in a high or a sense of euphoria. Cannabis contains countless compounds, however. CBD, or cannabidiol, is a non-psychoactive compound. Instead of causing you to get high, it produces a sense of peace, relaxation, and sleepiness.
Do CBD Gummies Help With Pain?

Animal studies indicate that CBD may relieve pain and inflammation, though these effects have not yet been studied in humans. However, cannabis has been reported as a pain reliever since as early as 2900 BCE. (3) Many people with inflammatory pain, such as arthritis, have used CBD to improve sleep, reduce anxiety, and relieve pain.

CBD may also help with mental pain — that is, anxiety and stress. Human studies are advancing, and we are continuing to learn more about the role CBD plays in relieving inflammation, anxiety, and pain. At this point, researchers consider it a promising substance for pain relief, but further studies are needed. 

While the potential uses of CBD oil seem to be almost countless, most of these are still being researched. Some are being investigated as a tandem treatment with THC or other medications. Animal studies and anecdotal evidence have thus far been highly promising, but extensive studies on humans are still needed.
Is It Good To Take CBD Gummies Every Day?

Whether you take CBD gummies every day or simply as needed is up to you. You may find that the condition you are treated for is best helped by taking a CBD gummy every day, especially if you're taking it for symptoms you experience daily. These include chronic pain, frequent anxiety, or insomnia. 

There is some evidence that CBD can soothe your nervous system. It does this by activating receptors in your body's endocannabinoid system. (4) As the saying goes, prevention is easier than cure, so daily CBD gummies may be helpful if you suffer from chronic pain. 

If you decide to take CBD daily to manage chronic pain or anxiety, don't be surprised if you need to adjust your dosage over time. Your body adjusts to CBD supplementation just as with any other kind of medicine, so you may find that it stops working or works less effectively. Some people prefer to take CBD only as their need arises, so it is up to you to decide what works best for your needs.
Should I Take CBD In The Morning Or At Night?

Most people make taking CBD like taking a vitamin, so they usually take it either in the morning or right before they go to bed. When you choose to take CBD largely depends on what you are taking it for.  

For example, you may wish to take CBD in the morning if your goal is to help manage your anxiety or feel more awake and alert. People who take it to control epileptic seizures or migraines, on the other hand, may want to take it during the day. If you suffer from insomnia, you will, of course, prefer to use it at night to improve your sleep. If you are taking CBD for a diagnosed medical condition, you should always consult with your doctor first. 

As with most supplements, you may need to go through some trial and error to find out what works best for your needs. If you start taking it in the morning and don't find it effective — or dislike the side effects — there is no reason you can't switch to taking it at night. You may also need to adjust the dosage and whether you take it with food. All of this is considered normal, and you should eventually find a routine that works well for you.
Can CBD Help You Sleep All Night?

People have long taken cannabis to help improve their sleep. One increasingly popular alternative for both falling and staying asleep is taking CBD. In fact, treating insomnia is one of the top uses of CBD oil, in gummy form or otherwise.

In general, CBD is highly effective at helping people fall asleep because it increases feelings of relaxation. But studies have shown that the compound can also help the body cycle properly through the stages of REM sleep. (5) That means that it helps you stay asleep and get more restful sleep. It may also help reduce sleep disturbances such as nighttime wakings and bad dreams. 

Say goodbye to restless nights and hello to sweet dreams with FOCL's premium CBD gummies for sleep

Dive deeper into CBD for a Better Night's Sleep
How Long Do CBD Gummies Take To Kick In?

The amount of time it takes for CBD gummies to kick in will depend on many factors, including the dosage and your weight. Some people respond better to CBD in certain forms, such as tinctures vs. gummies. 

In general, however, you can expect to start feeling the effects of CBD within 15 minutes of vaping or using a sublingual tincture. Edible and topical products usually take longer than one to two hours. 

If you don't feel the effects after two hours, you can try to take more. However, it is best not to take a higher dose until you are out of that two-hour window, or you may take too much and make yourself feel sick.
How Much CBD Should I Buy?

The amount of CBD you should buy depends on many factors. It might take you some time to figure out the dosage that works for you. 

Your body weight greatly affects how much CBD you should take. Smaller people usually don't need as much. The general rule of thumb for CBD use is to take 1-6 mg for every 10 pounds of body weight. However, you might find that you need more.

Your dosage will also depend on what you are looking for. Tackling pain might take a higher dosage, for example, while fighting anxiety or insomnia might only take a small amount. It is usual for people to need a period of trial and error to figure out what works for them. 

The amount you need may also vary depending on what kind of CBD product you take. Gummies, ointments, and tinctures all work differently, and you may find that one product works better for you or that you need higher dosages. 

The best way to find the right dosage for your needs may be as simple as reading website reviews before making a purchase. Start by checking out reviews of our top-quality CBD products.
Is CBD A Drug?

Since CBD is derived from cannabis, some people are worried that it qualifies as a drug or that they will become high while using it. 

CBD does come from cannabis, but it does not contain psychoactive compounds. Marijuana contains many active compounds, the most famous of which is THC. This psychoactive compound is responsible for creating a feeling of being "high" or in an altered mental state.

Cannabidiol, or CBD, on the other hand, has no psychoactive properties. That means that it cannot get you high or cause you to become addicted. However, it may cause you to feel sleepy or relaxed. 

In tinctures, ointments, and other commercially-produced items, CBD is considered an approved prescription drug. However, you will also find CBD products that are marked as dietary supplements.

If you are looking to try out premium CBD gummies for yourself, check out the selection on our website. Whether you are trying to treat insomnia, anxiety, or chronic pain, these gummies could be a great choice for you.

Expand your horizons by exploring these other topics:
Sources:

Cannabidiol (CBD): What we know and what we don't - Harvard Health. (2018, August 24). Harvard Health. https://www.health.harvard.edu/blog/cannabidiol-cbd-what-we-know-and-what-we-dont-2018082414476
Lu, H. C., & Mackie, K. (2015, October 30). An introduction to the endogenous cannabinoid system. PubMed Central (PMC). https://doi.org/10.1016/j.biopsych.2015.07.028
Hill, K. P., Palastro, M. D., Johnson, B., & Ditre, J. W. (2017, May 1). Cannabis and Pain: A Clinical Review. PubMed Central (PMC). https://doi.org/10.1089/can.2017.0017
Health, C. (2018, September 4). Calming Effects of CBD - Chicago Health Magazine. Chicago Health. https://chicagohealthonline.com/calming-effects-of-cbd/
CBD For Sleep: How It Works, Benefits And Risks. (2022, June 3). Forbes Health. https://www.forbes.com/health/body/cbd-for-sleep/